WHAT IS A NON-BINARY PERSON? A NEW WAY TO BE FREE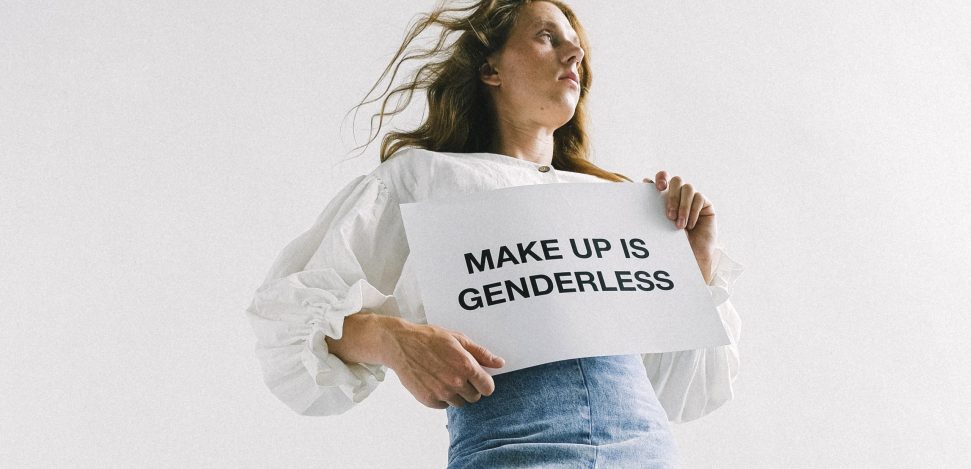 Surely in recent months, you have heard the expression of non-binary gender, as this has become the concept with which many people have finally been able to feel identified.
Gender identity, how we feel, and how we show ourselves to society… are issues that for many can be difficult to understand. For this reason, we want to explain in this post what is a non-binary person and how through it, it once again shows the great diversity of the LGTBQI + community.
What is non-binary gender?
Non-binary gender is the term used to refer to a person who is not identified with either of the two genders that we currently know. That is, their identity does not correspond to the gender assigned at birth, a man or a woman. 
In this way, it is understood that non-binary people can identify as a man, as a woman, or as a person who does not identify as either of the two known genders. 
Gender vs Sex
To understand the importance of the concept and what being non-binary implies, it is necessary to understand the difference between sex and gender. Gender refers to the behavior, attitudes, and feelings that have been socially and culturally attributed to the biological sex of a person.
In this way, one must differentiate between biological sex and gender, since the latter is a social construction.  
What non-binary identities exist?
Being non-binary or, more specifically, being gender-nonconforming, can refer to gender identity as a term, or it can even help to describe another type of gender identity that is not masculine or feminine. It is sometimes used as an umbrella term, for all non-binary people.
Gender Fluid
The first term we want to mention is fluid gender, this is possibly one of the best known, and it refers to those people who can move between two or more identities or gender expressions. 
Genderqueer
Another concept you should know is genderqueer since it refers to people who have identified as non-binary gender. 
No binary
The term non-binary is used to encompass all identities and gender expressions that could find outside the non-binary gender.
Genderless
Finally, we wish to mention the term genderless, since this is used by all those who do not have an identity gender-specific or consider it to be neutral. 
Non-binary references
Having references and famous people with whom to feel reflected is always positive for people who begin to experience new sensations that are outside the norm. For this reason, we consider it very important to comment on some non-binary references in this post. 
Sam Smith
Sam Smith is possibly one of the most famous people who have publicly acknowledged that he is a non-binary person. "I feel as much a woman as a man: when I met I read and heard about binary people, I said: that's me." 
Smith decided to freely tell it on September 13, 2019, through his Twitter account. 
Miley Cyrus
Miley Cyrus is another celebrity who affirmed to all her fans that she recognized herself as a non-binary person. As she stated back in 2015, "I don't identify with being male or female, and I don't need my partner to identify with being male or female either."
Moreover, she also stated that she was already starting to feel this way from the age of 14. Cyrus made this known to her mother, who was afraid because she didn't want anyone to judge her daughter for being free and feeling the way she wanted to feel.
Ruby Rose
Finally, we have to talk about Ruby Rose since the beginning of her career, she has identified herself as a non-binary person. In numerous interviews, Rose stated that at one point in her life she considered transitioning from female to male until she discovered what non-binary gender means. She says that because of this, she has been able to feel free.