WHAT IS AN OPEN RELATIONSHIP? DIFFERENCES WITH POLY ONES!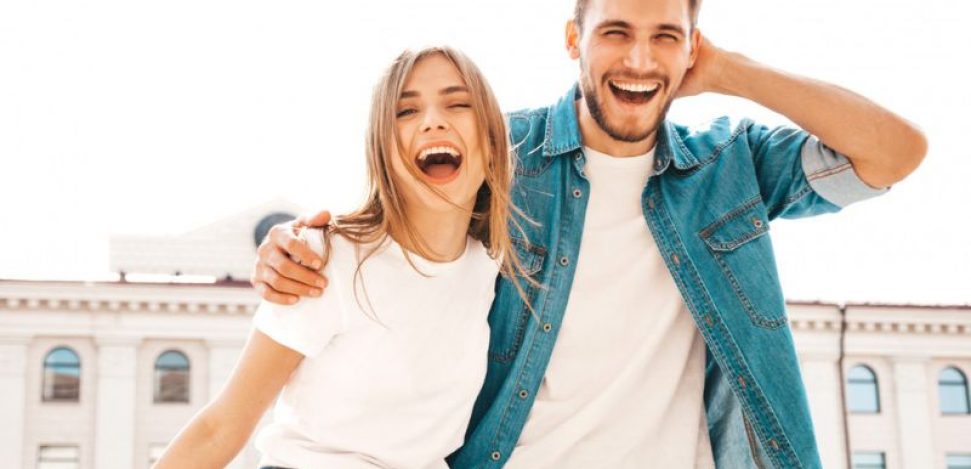 Surely you have heard the term "open relationship" thousands of times, but do you differentiate it from polyamory? Currently, these two concepts are often confused with each other and the differences and limits of these types of relationships are not understood, we explain them to you! 
How is a polyamorous relationship different from an open relationship?
It isn't the same thing! In polyamory, all the existing relationships are intended to have the same relevance and there is no hierarchy among them – that is, they are horizontal.
Moreover, they include both the affective part and the more sexual part; on the other hand, in an open relationship, there is usually a 'main, stable and priority' relationship, the primary partners. While the others are usually secondary, sporadic (sometimes they are also stable), and/or limited only to the sexual or emotional part, but not both.
It's true that there is a type of polyamorous known as hierarchical polyamory. In this romantic relationship, there is a central group in which the relationship is more intense and committed, and outside this circle, there are other secondary relationships that don't acquire the sentimental weight or the emotional intimacy of the main one. It's similar to an open relationship, with the difference that in the center there doesn't have to be only one relationship or that it's formed only by two people.
So, what are open relationships?
This type of relationship is characterized by the fact that the members of the relationship don't consider monogamy necessary to maintain a healthy and stable relationship, so they can maintain relationships with third people.
Taking the initiative to open a relationship, or converting a traditional relationship into one of the above, implies that its components make a change of mentality and change their perspective on how to live their relationships. 
Since, no matter how convinced we are, this change isn't always easy, we'll give you some tips and suggestions for living an open relationship in a healthy and positive way.
How to tell your partner that you want an open relationship?
Here comes the tricky part! There will never be an easy way to move from a monogamous relationship to a relationship in which other people are mixed, and that's why you have to deal with the subject very delicately.
It usually helps a lot to first 'test the waters' to know the opinion of the partner about open relationships. This will help us to see how receptive he or she is to this topic and the possible obstacles that we may encounter when proposing a new relationship model. In other words, find a way to bring up the subject in a casual conversation to find out her or his position. You can even ask a trusted friend to bring up the subject during a dinner party. Use your imagination!
And this is very important: not everyone is willing to try this type of relationship, and we cannot force them or make them feel bad for opting for monogamy. At the end of the day, it's an individual decision 😉. 
Tips for enjoying an open relationship
1. Start with a healthy relationship
In order to begin this new stage or format of the relationship, it's essential that the couple maintains a strong bond. Make sure that the relationship functions well and that there is trust in each other and security on the part of both partners.
Although it doesn't always have to be this way, a well-functioning couple will be more likely to succeed in opening their relationship, than one in which there is not a certain degree of well-being and trust!
On the other hand, it's never a good idea to open a relationship with the intention of saving it from a crisis or separation, since frustrations and distrust will only increase.
2. Don't do it out of obligation
If one of the two components of the couple proposes to start an open relationship, the other one doesn't have to accept for simple commitment. Even less for fear that the relationship will end if it isn't accepted.
The purpose of starting this type of relationship is to increase the well-being of the couple and to make both of them happier. So if you aren't convinced, or you do it out of obligation, it's better to discuss it with your partner, and openly communicate this feeling with your partner.
3. Establish rules and limits which benefit both
As in any other type of relationship, it's necessary for the couple to reach a consensus on what is allowed and what is not. Establishing rules and limits will avoid misunderstandings and confusion, as well as provide security and trust.
It's highly recommended to discuss emotional boundaries, rules, and more, as well as to express each other's needs. A good way is that this is reflected somewhere, in order to avoid unnecessary discussions if the case arises.
4. Be communicative with your partner
As mentioned above, communication is essential in maintaining this and any other relationship.
Expressing needs, thoughts, ideas, and emotions in a sincere manner is essential to ensure the future of the long-term relationship. In the same way, it's essential to actively listen to the other when trying to communicate.
5. Forget about jealousy
If jealousy is no longer advisable in conventional relationships, it makes no sense in open relationships! Bearing in mind that the basic idea of open relationships is that one or both partners are allowed to maintain one or multiple partners, both sexual and affective, jealousy has no place.
6. Be honest with other people
Equally important as the sincerity in the couple is the sincerity with those other people, with whom the intimate relations are maintained outside the couple. Otherwise, it's unfair for the third person not to know what situation he/she is in!
7. Make time for your partner
Last but not least, spending time with other people shouldn't mean neglecting the relationship. In order to maintain this type of committed relationship over time, it's necessary to protect and care for the relationship on a daily basis 😉.