WHAT IS PLAY TO EARN? NEW WAY TO PLAY VIDEO GAMES 🤑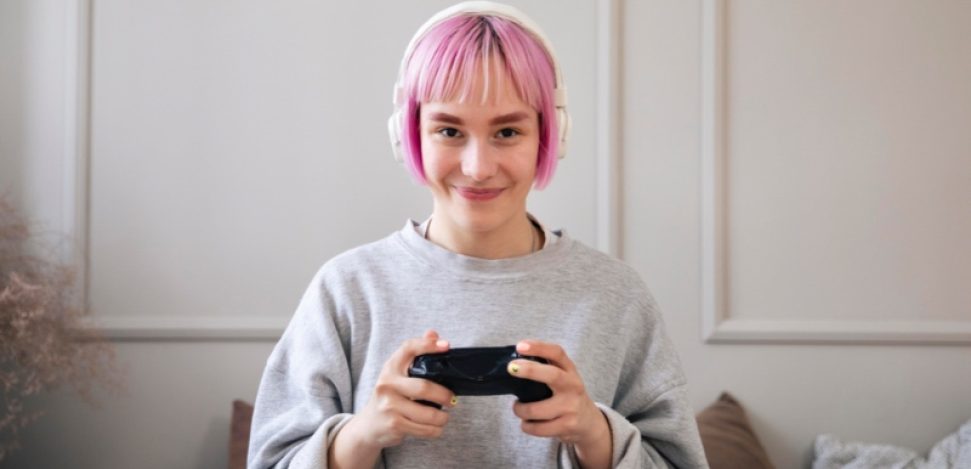 "Play to Earn" games, or P2E games, are gaining popularity despite the downturn in the cryptocurrency market, and for good reason: Players can still earn money while accumulating points.
"Play to Earn" cryptocurrency games are the hottest trend, allowing some to earn significant amounts. Let's take a look to see what's possible.
WHAT ARE CRYPTO GAMES OR PLAY-TO-EARN GAMES?
As the name implies, play-to-earn (or P2E) crypto games involve earning some form of cryptocurrency by playing. They usually involve earning in-game currency by completing quests, winning battles, and completing other types of challenges. Typically, you can exchange this in-game currency for Bitcoin, Ethereum, or another token on a decentralized exchange.
Sometimes you can start for free, but sometimes you have to make an initial investment (which could be considered the "catch").
Funds earned by playing these games can be transferred to a cryptocurrency wallet or used to purchase other in-game items. They can also be used to purchase NFTs or non-fungible tokens. This means that players can claim ownership of in-game objects and sell or trade them.
The financial benefits of these games are a great incentive for players, which is why the P2E industry is growing so rapidly. These types of projects fall under an umbrella known as GameFi, the combination of gaming and decentralized finance (or DeFi).
Blockchain Technology
Blockchain makes it possible to decentralize currencies, projects, or programs!
The player will have full access to the entire procedure. The secure process will be transparent both to the user and to anyone who has access to it. Thus, with blockchain technology, anyone can have ownership of a part of the game. 
In the blockchain, the data structure consists of multiple "blocks" in which each block is linked to the previous one and its predecessors. This whole thread of linked lists is called a transaction list.
The process by which these blocks are created in a chain of lists is through a protocol. This process allows the network to decide how the blocks will be added. 
This decision-making procedure leads to the decentralized nature of blockchain technology. Proof-of-stake, proof-of-work, and proof-of-authority are decentralized elements with which decisions are made and agreed upon before adding blocks to the chain. A clear vision is needed for blockchain to create codes and digital assets.
Decentralization
Decentralized games can be defined as any game that is built and operated entirely or partially on blockchain technology. Decentralized games apply the same principles of DAOs to gaming companies that, combined with blockchain technology, allow for transparency and proof of ownership. 
It also allows players to have a say in how the game evolves, as well as the opportunity to earn as they play. All of this is transforming the way we view gaming. We no longer have to be passive players who have to pay to play. Instead, we can shape the games we like and earn as we play them.
Tech-savvy people who are fascinated with blockchain also tend to be people who are interested in gaming and actively participate in games. This has been seen with the popularity of NFTs in the gaming sector, with many rare and valuable NFTs being traded within gaming.
Until now, one frontier that had not been fully explored was decentralized gaming, i.e. games built and operated entirely with decentralized technology. Recent efforts seem to correct this, including the launch of Ulti Arena, a marketplace specifically for trading gaming assets with an eye on blockchain technology.
💥 Still don't know what the metaverse is? We tell you all about it!
CASH REWARDS FOR PLAYING: CRYPTOCURRENCIES
What differentiates crypto games from traditional games, is that players can own their in-game assets and convert them into fiat money, exchange them for other cryptocurrencies, or join a liquidity pool – cryptocurrency contained in a smart contract that will later be used to create liquidity for transactions – in addition to NFTs.
Main payment method: Bitcoin
Developers can create a native in-game cryptocurrency in the form of tokens, or they can take the second approach and rely on existing cryptocurrencies. For example, with the most common payment method, Bitcoin.
For this reason, many games based on cryptocurrencies are also named after them. For example, Bitcoin Tycoon, Bitcoin Pop, etc. Not to mention the numerous games bearing the term "crypto", such as CryptoKitties, Crypto Dragons, etc.
Although these games reward players directly with Bitcoin, it can take a while to accumulate a significant amount. In other words, the monetization process is often lengthy and the payouts are stingy, but they are real.
In-game rewards: NFTs
You can't talk about crypto games without talking about NFTs. Let us explain this mysterious abbreviation.
NFTs (non-fungible tokens) are collectible virtual assets. They can take all sorts of forms, from images to music. In games, they are things that players have to collect anyway. For example, characters, objects, skins, or virtual terrains.
This all sounds pretty typical, doesn't it? Here's the catch with NFTs! 
NFTs are unique and irreplaceable assets that are impossible to duplicate. Think of them as the equivalent of the Mona Lisa painting. 
Only in the blockchain. And in the game. These assets are stored in the blockchain, not just in the game.
Let's say two players have two nearly identical NFT characters in the same game. However, one of them has a red helmet, while the other has a blue one. If they were to swap, one of them would end up with a more valuable character than the other.
THE MOST FAMOUS PLAY-TO-EARN GAMES
Now that you know that play-to-earn crypto games are a big breakthrough for cryptocurrency enthusiasts, which ones, in particular, are the best?
Of course, the answer to this can be subjective, as different individuals enjoy different types of games. However, we have put together a list of P2E crypto games that are fun to play and are sure to earn you digital assets.
Plant vs Undead
Battle Infinity
Decentraland
Alien Worlds
Pegaxy
Illuvium
Crypto Blades
It won't be wrong to say that playing to win crypto games is the next sensation in the gaming universe. And what's even better is if you can win a good amount while being entertained.
However, you have to be careful with NFT games that ask for initial investments, due to the volatility of cryptocurrencies.