WHAT IS THE METAVERSE AND WHY IS EVERYBODY TALKING ABOUT IT?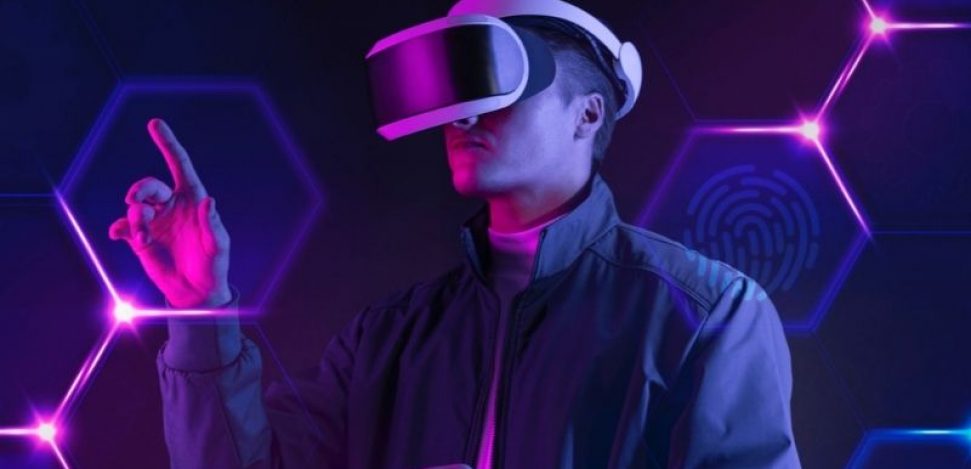 The metaverse is the great dream of writers, filmmakers, and tycoons in the science fiction industry, augmented reality, and the technological revolution. If this dream materializes, science fiction may still be science, but it will have very little fiction left.
We owe it to technology that the most improbable fantasies have been gradually incorporated into our reality. When we talk about the metaverse, we are talking about the icing on the cake.
It's a "very real" reality in which we'll be able to communicate, socialize, share, work, play games… and much more!
But what does the metaverse consist of, what is it all about, and what will be its repercussions on our lives? We'll see it next in this post!
What is the metaverse?
First of all, the expression metaverse is the result of the union of the words meta and universe. This term is used to define the digital world or virtual environment in which people have the opportunity to interact economically and socially.
Through personalized avatars, they can "live" as in reality, but without the limitations of reality. This innovative technological approach first appeared in 1992 in Neal Stephenson's novel Snow Crash. Here, the author describes a virtual environment parallel to reality, where users live a collective life.
To do so, they create digital avatars that enter this world through glasses connected to private or public terminals.
Zuckerberg's implementation
Based on this fascinating idea, Facebook founder Mark Zuckerberg recently announced that his company has been developing a metaverse. This includes, of course, all the paraphernalia involved:
Virtual reality headsets, like those developed by Playstation.
Virtual reality and augmented reality glasses
Immersive headsets (Oculus)
All the hardware and software required for implementation.
But, for Facebook's CEO, it's about turning the Internet into a virtual space that we can access not only through glasses. We would have gateways from mobile phones, computers, and consoles.
And, rather than being a virtual universe that we can only see, we would be part of it. Thus, we could be in these multiple worlds parallel to our own.
METAVERSE: FICTION OR REALITY?
It's at this point that we stop to think: where does fiction end and reality begin? Online metaverses are a reflection of physical reality, which operates under its own rules. They don't apply, for example, the laws of physics that we cannot ignore in the real world.
That "reality" is encapsulated and we can enjoy it as long as we are immersed in the metaverse. Thus, a person in a wheelchair can run, dance, and jump in his or her virtual life, but not back in the physical world.
Also, thanks to technology, the value of money earned in online games transcends from the virtual world to the physical world, ergo, it is very real.
Things to consider
Other ingredients of reality that are mixed with the fiction component are:
Behind the avatars, flesh, and blood people are sitting in a room, enjoying the experience of the online worlds.
The interaction is real. For Zuckerberg, it's about making people feel that they are meeting in the same place, even if they are physically far away.
The proposal to be developed includes virtual reality and augmented reality, but is not limited to these. The aim is for users to access the metaverse from any technological platform within their reach.
PROS AND CONS OF THE METAVERSE
It's no secret that Facebook, as well as other corporations, are investing heavily in developing their metaverses, which many are looking forward to.
However, we are talking about a complex issue, where ethical and human considerations loom large.  Like any disruptive technology it has its pros and cons:
Pros
Among the beneficial aspects involved in the metaverse are:
The sense of freedom. Being able to do many things that we cannot do in the physical world would have a liberating effect when the reality is difficult. Thus, by accessing the metaverse people would have the opportunity to release stress and tension.
Interaction with other people. Especially with those who are physically far away. We couldn't only have a coffee with that special person; we could also look for metaverse games to have fun together.
Earning money. Virtual worlds are rich in opportunities to earn money that, in many cases, can even be useful in the real world.
Cons
Among the concerns expressed by critics are the following:
Risk of addiction. Facebook was, in its early days, an addictive social network. Its popularity has waned and many people find it boring. However, some observers believe that transforming Facebook into a metaverse would generate a worrying addiction, unprecedented given the number of users around the world.
Disconnection from reality. We are talking about many people who would end up preferring their metaverse existence, in the face of a perhaps not very gentle reality. These are people who could blur that fine line between fiction and reality.
Increased sedentary lifestyles. This would be an inevitable consequence. The more time a person spends in the metaverse, the less physically mobile they become.
Social isolation. It may seem that "life" in the metaverse favors communication. However, face-to-face contact is lost and people may become physically isolated from their surroundings.
Finally, it's worth noting that, regardless of the analysis of innovative developments such as the metaverse, not all is said and done. Shortly, should the project explained by Zuckerberg to The Verge materialize, people will decide the extent to which they will experience these new realities.
There are no metaverses and virtual games, however interesting they may be, that can replace the physical life, experiences, and learning that this great adventure guarantees us.