WHAT TO DO IN LAKE TAHOE IN WINTER (NOT JUST SKIING!)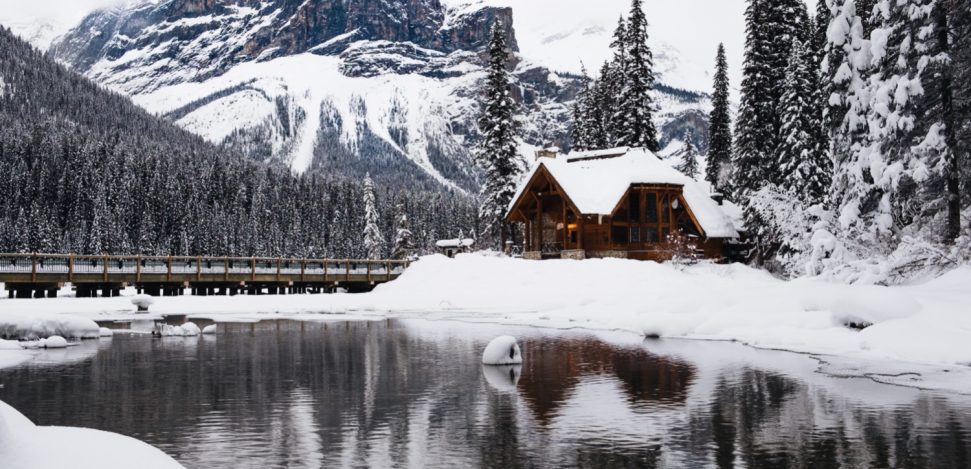 Located on the border between the states of California and Nevada, Lake Tahoe is one of the most popular destinations in the western United States, and for good reason. The huge lake is incredibly beautiful and crystal clear, the surrounding mountains are a winter sports and hiker's paradise! 
It's the most beautiful lake you will see in your entire life! There is something fascinating about clarity, depth, and beautiful surroundings that simply doesn't exist anywhere else.
If you go during summer there are thousands of things to do, but if you go in winter you can only think about skiing and snowboarding… Well, you are wrong! You will be surprised to see everything that can be done in Lake Tahoe during winter! ❄️
Keep on reading and find out what to do in Lake Tahoe in winter! Have fun in this heavenly village!
Lake Tahoe Winter Activities 2022
Beer and more beer!
If you like beer, you sure do, you have to know that there are many breweries with happy hours in the area, some even hold events with live music at night during the winter, it's great!
Visit taverns like Sidellis! They have amazing food and the atmosphere inside is amazing: it's all full of wood! You will feel at home! Try the cheese soup and a pint… You will be able to die in peace after that taste on your palate!
Ice skating!
Northstar Resort is the area's largest ice skating rink, covering 9,000 square feet. The track is free and open to all. Adults can relax by the fire pit with a cocktail!
Emerald Bay
Emerald Bay is a small part of Lake Tahoe and was described by Mark Twain as "the most perfect landscape on Earth". A true phrase, but when you see the lake for the first time, you realize that Mark Twain fell short with this description. It's like a treasure and a paradise!
To get to Emerald Bay by car, keep in mind that the parking lot is very small, and very few vehicles can fit. If you are lucky enough to find a place, you will pay $ 10 to enter. Take into account that it's not the price of the parking, but is what the entrance to the Emerald Bay State Park costs if you go by car. 
Now, you can also leave the car parked on the road and enter the park on foot! There is no entrance fee! 
The descent to Emerald Bay is done very comfortably, but remember that everything that goes down goes up. You will have to save your strength for the ascent! 😉
Once you get to the shores of the lake, you can follow the Rubicón path to the right or left to have a nice view of the lake and admire the beauty of the place! 
Vikingsholm Castle
Surely you didn't know that there was a castle on the lake… This castle is located on the banks of Emerald Bay. It's usually the most popular place to walk by or also to go boating!
We recommend you go on foot in winter, it's very empty and it's beautiful! Remember to wear shoes with good grip, as the path could be icy or wet. Surely it will end up being one of your favorite activities because you will be amazed!
Spa day
And who doesn't like a SPA day with frightful and cold outside weather? At Hyatt, there is a very nice spa, they will give you the best massage of your life!😋
Cross country ski
We recommend going to the trails and cross-country skiing. You will be able to observe the beauty of the place at a slow and comfortable speed and see the most virgin parts of the lake.
Snow Shoeing
Tahoe has very high snow levels, one of the highest in all of North America! Take advantage of this large amount of snow and practice snowshoeing!
Go to a park or a beach and you will see everything full of snow, you can also play snowball war or build your snowman ☃️! Who doesn't like to play with snow?!
Aerial Tram
You have to ride the aerial tram in Squaw and go to the top where there is a cafeteria! You will have the opportunity to have lunch with the most beautiful views you will ever see!
Casino!
Try your luck at the slots at the Hyatt at North Lake Hard Rock Hotel!
Sleigh rides + Christmas
And don't forget about Christmas! The atmosphere there for this time of year is INCREDIBLE! All resorts go to great lengths to create a 100% Christmas atmosphere: sleds, trees, special dinners… whatever!
There are also Santa's sleigh rides through the valley! But make no mistake, it's not just for kids! If you like the Christmas spirit, you can't miss it!
Apres-ski
If you see the text "apres ski", you have to know that it means "after skiing", and it's an excuse to go for a drink! The resorts found in the Lake Tahoe area, the restaurants, and the ski villages give all sorts of options for that moment where everyone has finished skiing! Imagine wood pizzas, blankets, champagne, bonfires…! 
Cozy fireplace
If you are looking for a romantic plan with a cozy atmosphere where you won't get cold, you have to know that there are many cabins available on Airbnb with great fireplaces! There are also many resorts with fireplaces that will make you have a very quiet time: have a cocktail or wine and read your favorite book in front of the fire!
Outdoor Jacuzzi
If you are daring… You have to try the outdoor jacuzzi! While you enjoy the outdoors, the snow, and the views, you can also feel warm in a jacuzzi! We recommend doing it at night since you will be able to see the stars without any light pollution!
What would you do first when you get there? Remember that you can also go skiing in areas like Heavenly, Squaw Valley Alpine Meadows, and Northstar, but don't forget that there is much more life outside of skiing!😂