WHAT TO DO IN SOUTH BEACH MIAMI? BEST PLANS!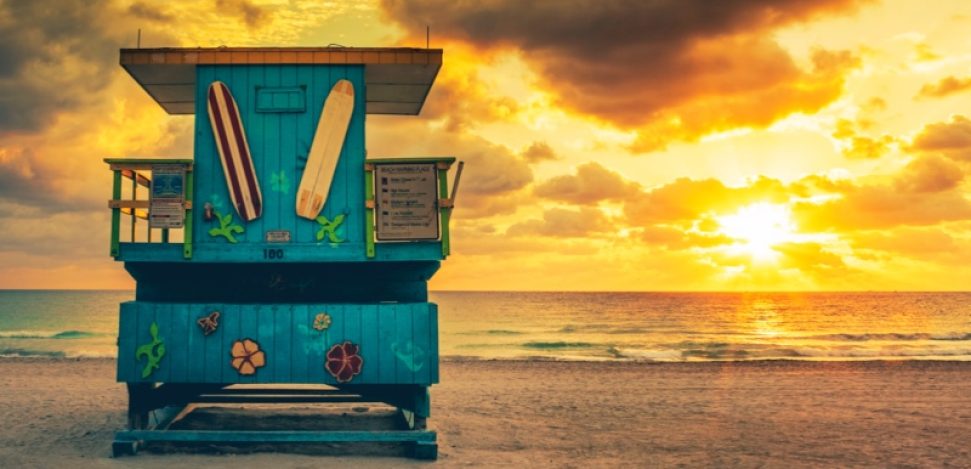 Vibrant, vivid, and alluring: South Beach encompasses the anticipated attributes, yet it also possesses an introspective, tranquil aspect that, just as you thought you comprehended it, can be utterly astonishing!
Although South Beach is renowned for its celebrated beaches and lively nightlife, this iconic coastal district boasts top-tier shopping, historic architectural marvels, and concealed treasures, including covert speakeasy lounges and some of Miami's finest dining establishments. 
Whether you're in pursuit of cultural experiences through art or a delectable croqueta, or simply seeking to uncover something novel, our comprehensive guide to South Beach's finest activities has your interests covered!
Top things to do in South Beach
The Bass
Don't underestimate the small-scale museum's significance—The Bass stands as a well-known modern art establishment that cleverly houses impressive collections and rotating exhibits within its compact structure. 
Visitors should also be alert to the vibrant public artwork that continuously graces the museum's grounds. Plan accordingly, and you can enjoy Sweet Liberty's discounted happy hour (4–8pm, daily) following an enlightening afternoon. Who's up for 95-cent oysters? 😮‍💨
Miami Beach Botanical Garden
After undergoing a rejuvenating transformation in 2011, the 50-year-old, 2.6-acre urban garden has regained its status as a favored destination for both tourists and residents seeking respite from the urban commotion. 
It offers an array of yoga and meditation sessions, opportunities for exchanging orchids, informative horticultural workshops, and live musical performances over the weekends. The garden showcases indigenous Florida flora like bromeliads, palms, and cycads, and also features a Japanese garden along with a wetland encompassing mangrove and pond apple and palm trees.
The Goodtime Hotel
In a collaborative effort, music sensation Pharrell Williams and nightlife innovator David Grutman (renowned for LIV) have brought forth The Goodtime Hotel, a vibrant establishment with pastel tones that brings to life the whimsy of a distinctive Wes Anderson film. 
Every corner boasts an iconic Instagram-worthy scene, and the chances of spotting low-key celebrities are high! 
From indoor spaces to the poolside, the hub of activity is Strawberry Moon. This spirited Mediterranean eatery and club serves as a host for summer pool gatherings and daily happy hours, attracting locals and tourists alike who showcase their finest fashion sense.
Mac's Club Deuce
A beloved establishment of the late celebrity chef and travel correspondent Anthony Bourdain, this smoky locale exudes a quaint allure that stands in contrast to the typical South Beach scene. 
The term "eclectic" falls short in capturing the diverse array of patrons who convene here each night. The Deuce draws in a most unconventional, stylish, and even slightly intimidating crowd, setting it apart as Miami's most unique bar scene. 
And rightfully so, as its pool table, jukebox, and vintage neon wall art form an impeccable blend, perfectly complementing its renowned two-for-one happy hour that spans from 8 am to 5 pm daily.
Sunset Harbour
Nestled in a more tranquil enclave of South Beach, offering vistas of the Intracoastal Waterway adorned with sailboats, Sunset Harbour is a haven for both local residents residing in its towering condominiums and savvy tourists who appreciate its picturesque setting. 
The area features an array of superb eateries, bars, and outdoor pursuits such as paddleboarding, kayaking, and scooter rentals. 
For a relaxed brunch with a focus on seafood, Stiltsville Fish Bar provides an excellent choice. A local coffee gem, Panther, has established a presence here, joining popular spots like Pubbelly Sushi and Pura Vida.
Lincoln Road Mall
As one of the nation's inaugural pedestrian malls, Lincoln Road remains a constant hub of activity, drawing in tourists seeking the epitome of the South Beach shopping venture. 
It's also a prime location for locals who enjoy observing the bustling scene. Anticipate a profusion of sidewalk cafes, vibrant food halls like Time Out Market and Lincoln Eatery, the immersive Showfields mall, prominent brand outlets, and a Sunday farmers' market that offers an array of fresh produce, vintage decor, and beyond.
South Pointe Park
The furthest point to the south in South Beach holds a stunning waterfront park, offering a generous expanse of grassy areas perfect for picnics or relaxing while observing the majestic cruise ships glide across the horizon. 
The park offers convenient metered parking and grants access to both the beach and a pleasant walkable pier. Within walking distance is Joe's Take Away, the market-style extension of Joe's, where you can grab the freshest Miami crabs to create an ideal beachside picnic experience.
New World Center
The New World Center proudly houses the sole full-time orchestral academy in the United States, leading to regular concerts by accomplished fellows from across the globe. 
If you're aiming for a more relaxed experience, the neighboring SoundScape park offers complimentary open-air Wallcast concerts and movie screenings throughout the season—an ideal setting to bring a picnic and relish a film beneath the starlit sky. 
New World's performances frequently involve exciting collaborations with local DJs, renowned composers, and other innovative elements, ensuring a refreshingly unpretentious ambiance unlike traditional orchestras.
Wilzig World Erotic Art Museum
Celebrating its two-decade legacy, this museum delves into centuries of human sexuality through classical artworks, ancient relics, and an assortment of risqué artifacts. 
Beyond its plethora of international erotic art exhibits, the WEAM houses an extensive assortment of antique phalluses and captivating phallic representations, encompassing an array of sizes and levels of arousal that are sure to catch your eye—perfect for Instagram-worthy moments. 
Notably, the same building is home to the new George Daniell Museum. Recognized for his captivating portraits of Audrey Hepburn, Sophia Loren, and other luminaries, the accomplished American photographer and artist, who was openly gay, left his creative imprint through contributions to esteemed publications like Time and Life magazines.
Wolfsonian-FIU
Be it immersing in modern-era relics or studying mid century propaganda, those who venture into Wolfsonian-FIU's ever-changing exhibits—both permanent and traveling—gain insights into how art and design have intricately molded the modern world. 
The venue's Art Deco building additionally accommodates youth initiatives, and currently offers free admission (until October) as it undertakes an ongoing renovation. Right across the street, the Wolfsonian also hosts movie nights at a discounted rate for members at O Cinema, an independent theater that's situated within the historically significant city hall building.