WHAT'S THE DIFFERENCE BETWEEN CBD AND THC?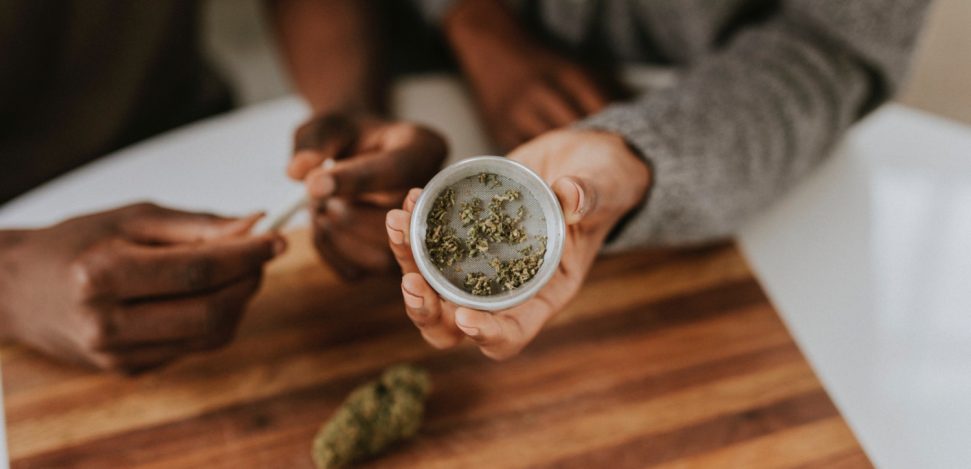 We recently talked about the legalization of cannabis in different countries. In today's post we want to dig into the differences between CBD and THC. It's true that cannabidiol (CBD) and tetrahydrocannabinol (THC) are found in cannabis plants and also connect with our endocannabinoid system. However, there are differences in the effects that you should know.
Surely you have ever asked yourself this question or thought that the effects are exactly the same. Will you be wrong? Let's see the differences!
The differences between CBD and THC
Chemical structure
If we talk about the molecular structure of these natural compounds, they have exactly the same: 2 oxygen atoms, 30 hydrogen atoms, and 21 carbon atoms. And why are there differences in the effects they create? Because these atoms are organized differently.
Their interaction with cannabinoid receptors affects the neurotransmitters that are released from the brain. These have effects on stress, sleep, pain, and immune function.
Psychoactive components
As we said before, they have similarities in their chemical structures, but they don't have the same components or psychoactive effects.
If we talk about CBD, it does not have the adrenaline effects that THC does, it just helps with seizures, depression, or moments of anxiety. That's why is so recommended for medical uses
On the contrary, as we said, THC produces the high, makes you have a rush of adrenaline, and a lot of euphorias.
CBD and THC Legality
Earlier we talked about how CBD helps with anxiety and depression. In the United States, both CBD and THC are considered a drug and are illegal by federal law. However, in some states, they have legalized the creation of drugs with THC and CDB. Check out our recent post about marijuana legalization in the US to understand better where medical use and recreational marijuana are allowed.
Remember that before buying CBD or THC, it's extremely important that you know the legal bases of your country or state. We also recommend that you check if the products have FDA approval before buying them.
Medical Benefits of CBD and THC
The two of them have similar medical benefits, relieving many conditions. However, many people prefer the use of CBD because it doesn't have the euphoric effect that we talk about.
CBD can help with:
Inflammation
Pains, especially chronic pain.
Seizures
Migraines
Anxiety
Depression
Inflammatory bowel disease
Mental disorders
THC can help with:
Glaucoma
Insomnia
Lack of appetite
Anxiety
Sickness
Muscle problems.
If you want to learn more about the different uses of medical marijuana, you should read our post about the medicinal properties of marijuana.
Their different effects!
CBD creates fewer side effects, so CBD oil can even be taken in large doses without having any exaggerated effects, it's very well tolerated.
If there are side effects, it's mostly because it has been mixed with another type of medicine. These might be:
Tiredness
Dizziness
Diarrhea
Changes in appetites
Weightloss
On the contrary, the effects of THC are temporary and stronger:
Anxiety
Dry mouth
Cardiac increase
Red eyes
Slow reactions
Memory loss
Unlike CBD, if you consume large amounts of THC, it can cause you psychiatric effects.
Be careful with tests!
You have to bear in mind that THC and CBD can appear in drug tests after weeks or several days of use since they are found in body fat.
Not all tests will see CBD, only a few. However, drug tests always look for THC or cannabis products.
It should also be taken into account that hemp produces THC on some occasions, that is why it can test positive for THC even if it hasn't been consumed.
Now you know the main differences between CBD and THC! 😉