WHERE TO SAFARI IN AFRICA? THE TOP SAFARI COUNTRIES TO EXPLORE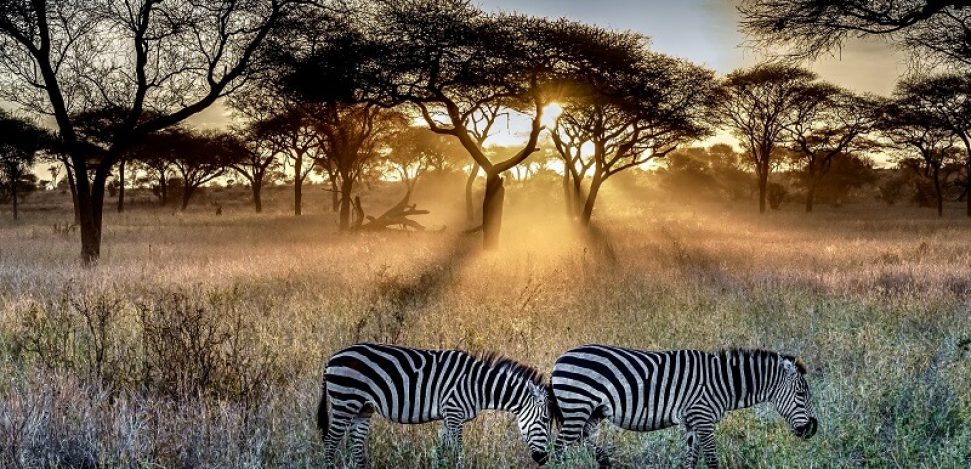 A safari in Africa is one of the most amazing experiences you can have. There is no better place than the African continent to see wild animals as big cats or different bird species in freedom and to make game drives and bush walks. 
Can you imagine seeing elephants for the first time, meeting the gaze of a lion leopard, sleeping, and listening to hyenas in the distance? And what about riding in a balloon at dawn over the Savannah?
If you want to have this safari experience, in this post we tell you where to safari in Africa in search of an unforgettable adventure 😉.
Where to safari in Africa: Best places!
Here you have our list of the 7 best safaris in Africa, so you can choose the one that best suits your traveling tastes!
Safari in the Masai Mara Nature Reserve, Kenya
Masai Mara is one of the best national park offered in Kenya for a safari.
We're Sure it sounds familiar from the movie Memories of Africa; although the best thing to do is to travel around the country and discover other parks and reserves.
If you go on safari in Kenya, there are some experiences that you should not miss. Really, don't miss them! ⚠️
Witness the famous wildebeest migration across the Mara River, which you have surely seen in a documentary or in the Lion King movie.
Ride a hot air balloon at dawn in the Masai Mara to enjoy a different kind of safari, while watching giraffes, elephants, and zebras from the air.
Visit a Masai village and learn firsthand about their customs and traditions.
Photograph rhinos and flamingos in Lake Nakuru, one of the best African national parks to see rhinos (and if you are lucky, you'll see some white rhinos, which are in danger of extinction).
Enjoy the best views of Kilimanjaro from Amboseli National Park, which is also home to the largest number of elephants in Kenya.
🔥Tip: The best time to go on safari in Kenya is from May to October, in the dry season!
Safari in Kruger National Park, South Africa
There are many places to go on safari in South Africa, but without a doubt, the Kruger is the best.
Kruger National Park is one of the largest in the country in extension, and it's perfect for a self-drive safari. This park allows you to enter with your own car and tour it on your own, which gives you a lot of freedom to organize your itinerary and choose your accommodation. Of course, if you go in your own car, you can not leave the marked roads.
The landscape is very different from the Masai Mara in Kenya, but you'll be able to see the big five. And it's one of the best parks in Africa to see them.
Within the Kruger, there are many types of accommodation to suit all budgets:
You can go camping, book in typical safari tents (lodge), or stay in traditional cottages. You can spend several nights in Lower Sabie Rest Camp and Berg-en-Dal Rest Camp, so you are able to visit several areas of the park.  
And if you want to do a luxury safari in Africa, in Kruger there are unique accommodations like the Lion Sands Narina Lodge. Also, private reserves like Sabi Sands with amazing accommodations like the Lion Sands River Lodge, with all the services and amenities you can imagine.  
🔥Tip: The best time to go on a safari in South Africa is from May to August!
Safari in South Luangwa National Park, Zambia
If you are looking for a less typical and less crowded destination for a safari in Africa, or you already know countries like Kenya or Tanzania, we recommend you choose Zambia.
One of the best places to do a safari in Zambia is the South Luangwa National Park, in the southeast of the country:
You can cruise down the Luangwa River among hippos, and watch as hundreds of animals come up to drink.
Can you imagine getting out of your 4×4 and going on a walking safari? Follow the tracks of lions and go into the park in search of zebras or impalas accompanied by an experienced guide.
It's one of the best places to see wild dogs and the largest concentration of leopards in Africa.
You will be able to see Thornicroft's giraffe, an endemic species that only inhabits the Luangwa Valley.
You'll enjoy one of the best sunsets in Zambia, on the banks of the Luangwa River.
🔥Tip: The best time to go on safari in Zambia is from June to November, and it is one of the best destinations to travel to in September.
Safari in the Serengeti, Tanzania
Tanzania is another of those perfect destinations to enjoy a safari in Africa. It's also very well organized, and it's a good place to do a safari with children. The little ones will enjoy to the fullest, one of their greatest adventures. Traveling the country in search of the big five is a marvel!
Tarangire, the Ngorongoro Conservation Area, Lake Manyara, or Arusha are some of the best places in Tanzania to enjoy animals in the wild. 
The Great Migration takes place in the Serengeti, and the wildebeest and zebra cross the Mara River until they reach Masai Mara National Reserve (Kenya); so if you are thinking of doing a safari in Tanzania, it can be the perfect opportunity to see one of the greatest spectacles of nature.
🔥Tip: The best time to go on safari in Tanzania is from April to June, when the wildebeest and zebra are still in the park, before the Great Migration.
In Africa, it is not permitted, but in other places tourists ride elephants, and they shouldn't! 👈 Find why! 
Safari in Bwindi Forest, Uganda, to see gorillas
Seeing mountain gorillas in Uganda is the dream of many, isn't it? It's one of those dream trips that you have to do once in a lifetime. 
In Uganda, several gorilla families live in the Bwindi Impenetrable Forest in the southwest of the country. Unfortunately, gorillas are endangered, and trekking and visiting them is the best way to keep them alive and protected.
🔥Tip: The best time to go on safari in Uganda is from June to September, January, and February.
Safari in Etosha, Namibia
Namibia is another of the best countries to go on safari in Africa. Yes, it's a country where desert landscapes predominate, but in Etosha National Park you can enjoy a spectacle of nature.
You will be surprised because there is hardly any vegetation, and it's covered by a huge white blanket of salt. It's home to the largest population of black rhinos in Africa.
🔥Tip: The best time to go on safari in Namibia is between June and September.
Safari in the Okavango Delta, Botswana
The Okavango Delta, in northern Botswana, flows inland into the Kalahari Desert, and is a wildlife haven for wild animals such as crocodiles, hippos, elephants, lions, and hundreds of bird species.
Can you imagine navigating it in a Mokoro (a typical canoe) or flying over it in a light aircraft? A safari in the Okavango Delta in Botswana is very different from other African safaris. The water makes it special, and its sunsets will leave you with your mouth open.
🔥Tip: The best time to do a safari in Botswana is between May and October.
Selous Game Reserve, Tanzania
It's one of the largest game and wildlife reserves in the world, located in southeastern Tanzania. The reserve was named in honor of Frederick Selous, a famous English hunter who died in 1917 fighting the Germans during the First World War. The reserve was declared a UNESCO World Heritage Site in 1982 because of its great biodiversity and unspoilt wilderness.
We hope that after reading this post, you'll have a better idea of  where to safari in Africa! 😉