WHICH ARE THE BEST GAMECUBE GAMES OF ALL TIME?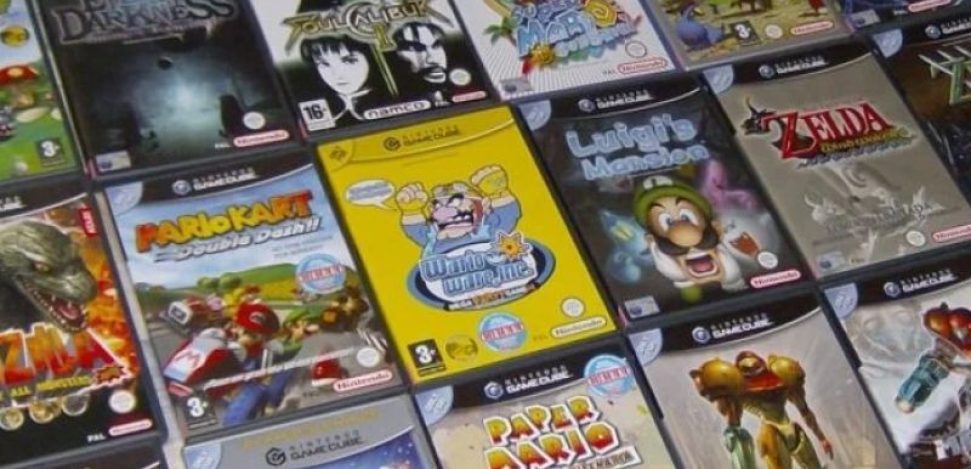 Small and compact, this is the Nintendo GameCube which is designed exclusively for gaming. The Mario, Zelda, Donkey Kong, and Metroid series are made only by Nintendo and for Nintendo consoles.
Nintendo GameCube is the console chosen by players who want to get the most out of their investment and it is for this reason that we want to comment on the best games that you can enjoy.
THE BEST GAMECUBE GAMES: THE DEFINITIVE LIST
Next, we will make the definitive list of the 10 best games on GameCube:
Metroid Prime
Nintendo's best-known and most futuristic heroine comes to GameCube and does so with a spectacular return as they have incorporated 3D elements while maintaining the essence of all other deliveries. Samus Aran returns to a Nintendo console in an unprecedented first-person adventure with impressive graphics.
Zelda Wind Waker
Legend of Zelda debuted on the GameCube in 2002 and offered a great improvement in the characteristics of the saga, in this way, it improved the control of the link in the combats or minigames. With islands separated by the ocean and many hidden treasures, in Legend of Zelda Wind Waker players can find themselves involved in an epic and exciting adventure. Zelda games are definitively one the favorite of Nintendo fans.
Resident Evil 4
This has been considered one of the best games in the GameCube catalog and ensures that players will be able to put themselves in the shoes of Leon S. Kennedy and will have the mission to rescue Ashley Grahan. With a wide variety of minigames and weapons, a very good graphic design, and spectacular settings, players have been enjoying this terrifying game since 2005.
Pikmin 2
Pikmin 2 has become Nintendo's strategy game par excellence and also one of the best Nintendo games. And with new characters and challenges, players could return to the wonderful planet of the pikmins. This 2004 video game also stood out for its great design of the most innovative scenery, objects, and creatures.
Zelda Twilight Princess
The peculiar thing about this game is that it went unnoticed by many since it was one of the Wii launches. As a consequence of this, true Zelda fans were able to enjoy great gameplay with traditional console control. The fact that few units were sold at the time has caused this game to become one of the most desired collectibles.
Super Smash Bros Melee
After the success of the Super Smash Bros game on N64. The most famous Nintendo characters appeared in 2002 on the GameCube with new battle scenarios and new game modes with an improved multiplayer mode.
Resident Evil (Capcom)
This is undoubtedly one of the best terrifying games with spectacular graphics that gave a spooky atmosphere and was invited to explore the mansion to solve all the riddles.
Metal Gear Solid: The Twin Snakes
With the most elaborate scenarios with a great setting, a great variety of weapons, an infinity of hidden elements, and many more novelties, Metal Gear Solid has become a great action game.
Soul Calibur
In 2003 Namco surprised everyone with Soul Calibur II for the GameCube. And it does so with new characters and exclusive guests, with new game modes, and all accompanied by great moments of action.
Star Wars Rogue Leader
Finally, in the last position, we find the Star Wars Rogue Leader game and it is considered one of the best aeros shooters. With the mission of guiding the elite Squad, players will be able to destroy specific targets or steal enemy ships.

THE MOST RARE GAMECUBE GAMES
Super Monkey Ball 2
The first game we want to comment on is Super Monkey Ball 2, this is considered a very rare game and different from what the public was used to. It is for this reason that it has become a great piece to collect although, unfortunately, it is very difficult to find any of the copies.
Sonic Adventure 2
The second game that we want to discuss is Sonic Adventure 2, this one is different from the other GameCube games because it is the same package with two different games. In this way, the package includes the Battle game and Sonic Adventure DX. The two are considered to be one of the rarest games on the GameCube, and like Super Monkey Ball 2, most fans are looking for copies.
Gotcha Force
The last weird game we want to discuss is Gotcha Force, this one consists of a fighting and shooting game and was released in 2003. Despite its little publicity, the game managed to have several fans who continue to play to this day.
THE BEST SELLING GAMECUBE GAMES
Next, we want to comment on the best selling GameCube games:
Super Smash Bros. Melee: The first of them we have commented previously in the list of the best games of all time on GameCube and it is Super Smash Bros. Melee and of this, 7.07 million copies were sold.
Mario Kart: Double Dash!!: The following game is also from Mario Bros, specifically Mario Kart: Double Dash of which 6.95 million copies were sold.
Super Mario Sunshine: In the top 3 of the best sellers we find again a new Mario Bros game with a total of 6.31 million copies sold.
The Legend of Zelda: The Wind Waker: The fourth best-selling game with 4.60 million copies we find is the game that we have also discussed previously in the top of the best games and this is The Legend of Zelda.
Luigi's Mansion: Continuing on the list, we are in the fifth position as the best-selling game at Luigi's Mansion. This revolved around a haunted mansion and had sales of 3.60 million copies.
Animal Crossing: Next, we find the Animal Crossing game with 3.15 million copies sold. It is important to note that this game is currently having a lot of success on other Nintendo consoles.
Metroid Prime: In the seventh position, it is again one of the best GameCube games such as Metroid Prime with 2.82 million copies sold.
Sonic Adventure 2 Battle: Next we find the Sonic Adventure 2 Battle game that got 2.56 million copies sold.
Pokémon Colosseum: Next, and with very little difference, we find the famous Pokémon Colosseum game with more than 2.54 million copies sold.
Mario Party 4: Finally, it is the Mario Party 4 game with a total of 2.47 million sales.
THE BEST GAMECUBE ACTION GAMES
Finally, even though we have discussed numerous games, if you still need more games we will recommend 3 more action games:
Viewtiful Joe
This is one of the action games par excellence and one of the most curious facts about this game is that it was created as an experimental game. Therefore, it was developed with more retro and older graphics than usual compared to the time of its launch, which was in 2004.
James Bond 007: everything or nothing
This game had great success after its launch as it allowed the player to really think and act like James Bond. Players could explore new combat skills and different tricks thanks to the new weapons and gadgets that had been developed for the game. It is considered a great action game thanks to the cooperative missions to play two players and because missions were carried out on four different continents.