Which are the cheapest Xiaomi Phones with 5G?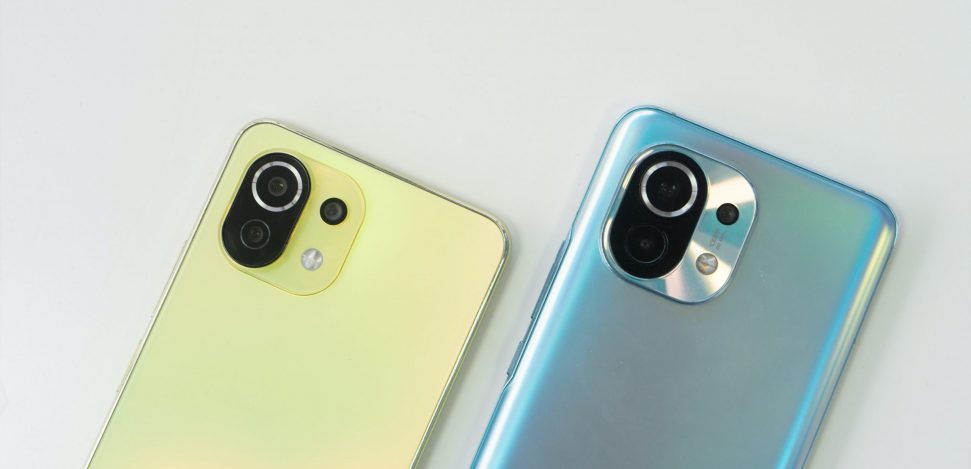 Today we know that the mobile phone has become an indispensable tool for many people and that in the end, we talk with our friends, read books, watch series, take photos … In short, our entire life can be found on the mobile.
Nowadays, in the market there are many mobile phones at many prices for this reason, if you want to buy a good mobile phone but do not want to spend a lot of money, this is your post. We will talk about the cheapest Xiaomi phone and why you should consider choosing one.
The cheapest 5G phones from Xiaomi
Xiaomi is one of those brands that offer great mobile phones at very low prices and with outstanding features. Therefore, we are going to comment on some of the best mobiles that you can buy for a very low price.
The first one we want to comment on is the Xiaomi Redmi Note 9T. This, we could say that it is one of the best value for money mobile phones offered by the brand. It is true that we are not talking about the best mobile on the market, but it is enough for many users since really, you can do everything you want with it.
This mobile is characterized by having a careful and very fine design. Unlike other mobiles of the same brand, this one has a triple camera and not a quadruple one. Also, the sensors are 2 megapixels. Despite these small details of the camera, the Xiaomi Redmi Note 9T is high in terms of battery and its duration so if you use your mobile a lot this is the perfect model for you.
Surely you are wondering how much this mobile costs and the answer to this question is that you can have the Redmi Note 9T for only US$ 216/ €160. The prices depend on the specs you choose, as we have seen in our review of the new iPhone SE.
If the Xiaomi Redmi Note 9T has not finished convincing you, you can always buy the Poco F3 5G. We could define this mobile phone as a beast since it gathers everything that a good mobile should have. The Poco F3 5G not only stands out for its endless battery but also because its screen stands out above all others from the competition.
If you are a true gamer, this is your mobile since with 6.6 inches and an AMOLED panel, it makes the Poco F3 5G the perfect mobile to play. In addition, to make your gaming experience even greater, this mobile phone has built-in two Dolby Atmos speakers. So if we combine sound quality with image quality, it makes it a great smartphone.

This model is better than the previous one and therefore, you will see that its price is also a little higher. Specifically, you can buy the Poco F3 5G for US$ 302/ 349,99 €.
Another Xiaomi mobile that is perfect for gamers is the Xioami Black Shark 2!
The next mobile that we want to comment on is a real bargain, since we could say that it was the high-end Xiaomi mobile of 2020. With the new year, new mobiles were put on sale that made the Xiaomi Mi 10T 5G's price greatly reduced.
In this case, we are talking about a higher price, but we are talking about a real bargain since it is considered that the Xiaomi Mi 10T 5G is one of the best models that the brand has released, and you can get it for less than 484 american dollars or 359 euros.
The characteristics of this model are very similar to those mentioned above in the Poco F3 5G model, although with a series of improvements. In the Xiaomi Mi 10T 5G, the camera is improved, and it really lives up to the price and the mobile you are buying.
In mid-2021, Xiaomi launched another new model to further expand its catalog and continue to be one of the brands that offer the best mobiles at greatly reduced prices. Specifically, we are talking about the Xiaomi Redmi Note 10 Pro that arrived on the market to become one of the best-selling mobiles of the year.
In this new model, a design very similar to the one that had already been worked on in the other members of the family is maintained, although obviously, with a series of improvements in the specifications making it one of the best mobiles.
If you are interested in taking great photos of your mobile phone, and therefore you want a good mobile with a great photographic section, you should know that the Xiaomi Redmi Note 10 Pro has four rear cameras led by a 108 MP main sensor.
In addition to everything discussed, this mobile has other details that you should know, such as the side fingerprint reader, NFC technology, or USB Type C connector.
And the best of all is that although it may seem an expensive mobile, you can get the Xiaomi Redmi Note 10 Pro for just US$ 340/ 279,99 €. Definitively, it is one of the best Redmi phones.
The last mobile that we want to comment on about the brand is the Xiaomi Mi 11 Ultra. This is the latest Xiaomi that was released and although it is much more expensive than those mentioned above, we did not want to stop commenting on it in this article since the benefits offered by this mobile are very good.
This mobile totally presents a change in design as the brand considers that through the Xiaomi Mi 11 Ultra they have managed to create a new era of exquisite design. Through this, they want to break the trend and let the imagination of the people who have this mobile flow.
It is a mobile really designed to create and for this reason, the Xiaomi Mi 11 Ultra incorporates three large sensors, three main cameras, and a perfect approach for photos at night. In addition, if you are very passionate you can also create great 8K videos.
For all the features that this mobile has, using it has become a simply wonderful experience. It is a mobile with a lot of fluidity and that is, thanks to the perfect combination that the brand makes between the processor and the best screen that has ever been created for a mobile phone.
As we have warned, this mobile is much more expensive than all those that we have been commenting on in this article but it really was necessary to comment on it and as you have seen, it is a real marvel of mobile. Specifically, the Xiaomi Mi 11 Ultra is priced at approximately $ 1211/ 1.199,99€.