WHO IS ALEX HONNOLD? THE MOST FEARLESS CLIMBER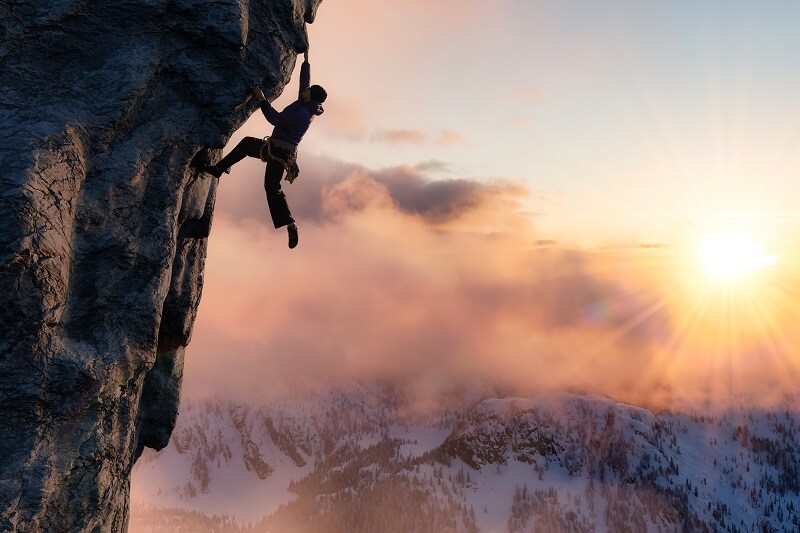 In Roll and Feel, today we are going to talk about an adventurer with a first and last name: Alex Honnold!
Alex Honnold: Who is he?
This mountain climber was born in the United States and became famous for his "free solo" type of climbing. He has set countless records for his mega incredible feats and was the subject of a documentary filmed by National Geographic called Free Solo climbs.
The colorful fact: He won an Oscar for the Free Solo documentary!
He uses no ropes or safety gear.
The highlight of Honnold's personality is that he free climbs without ropes, ropes, harnesses, or any safety measures.
His support is his body: hands, feet, sometimes a finger. Incredible as this may seem.
Alex Honnold: National Geographic
The National Geographic Channel decided to document the exploits of this climber. Not only interesting, because of the magnificent locations he chose, but also because of the interest in knowing how far he would go. What was his stop… Did he have it?
But Hannold doesn't know the word limits. Not because he was rebellious, not because he was sullen (although he was), but because he was fearless! He didn't experience that feeling of adrenaline that slows you down and makes you hesitate, facing situations that human beings can't handle.
In fact, they studied a sector of the brain where the amygdala is located, a structure that is located in the temporal lobe of mammals, which is formed by nuclei and is related to the emotional system of the brain.
It happened that, during the study, they projected a number of crude images, all fearful, while monitoring the reaction of the amygdala, considered to be the fear center of emotions.
Nothing. He experienced no fear or activity of any kind!!!!
When told about this in an interview, Hannold downplayed "the gift" by saying that he did feel fear, only that he had learned to master it.
Free Solo: the documentary film by Alex Honnold
It's precisely in the documentary filmed by National Geographic and made by Jimmy Chin and Elizabeth Chai Vasarhelyi, where the crazy idea of climbing one of the most difficult locations in the world is told, but Honnold didn't seem to mind. Not only did Honnold climb it to film the documentary, but he did so, on another occasion, accompanied by his mother.
Free Solo was released on August 31, 2018, and was shocking, winning the Oscar for best documentary film in 2019.
➡️ If you want to find out more about this extreme sport and this documentary, don't miss our post about Free Solo climbing.
The great El Capitan in Yosemite National Park
"El Capitan", a 90-degree, 975-meter high granite wall located in Yosemite National Park, California. It's named after the Mariposa Battalion that explored the valley in 1851.
It's one of the most sought after and favorite destinations for climbers around the world. Although the summit of "El Capitan" can be reached by foot from Yosemite Valley itself, climbers choose it because the challenge is to climb it, but through its granite wall. There are many paths that guide the ascent, but they are all long and very difficult.
What do you think about climbing without ropes like Alex Honnold, would you do it?