WHY SLOW FASHION IS THE NEW BLACK!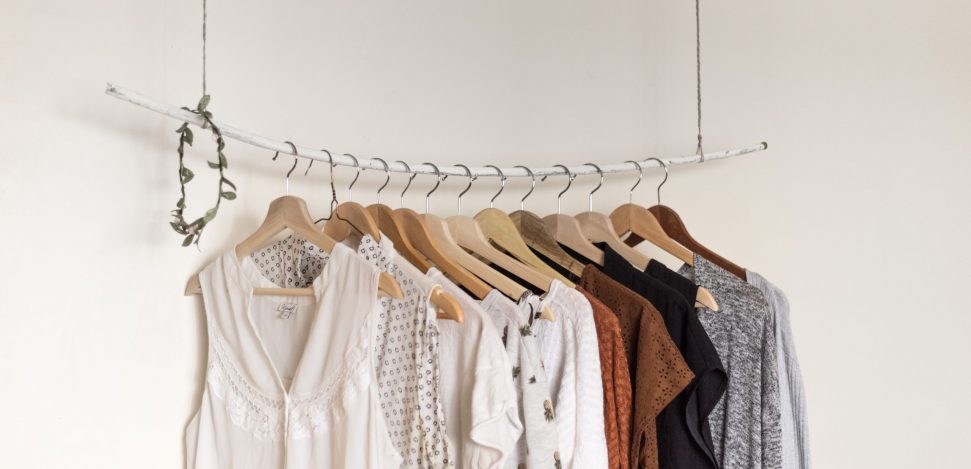 Like many other sectors, fashion is working to create much more sustainable processes. As a consequence of this and the greater awareness of the population, the concept of slow fashion is gaining more and more important in this sector. If you still know what it means, we recommend that you continue reading this article to discover everything you need about this new sustainable fashion trend.
What is slow fashion?
We can say that the concept of slow fashion does not refer to a fashion or a trend, but rather refers to a method. This method goes further and also focuses on the way of thinking and the way in which we conceive fashion. In this way, we can understand that slow fashion implies making conscious, ethical use of fashion and not only respectful of the environment but also of workers.
We could summarize that slow fashion is the way of thinking and consuming fashion in the most conscious way possible. Through this way of thinking, we will be promoting the best care in each of the production processes, we will be acquiring garments of the highest possible quality and therefore, we will be betting on durable and sustainable garments over time.
Origin of the concept of slow fashion
The concept of slow fashion was used for the first time in 2008 by Kate Fletcher, a professor at the University of the Arts in London. Surely, Fletcher was not aware of the great influence that his contribution would have in the world of fashion.
Through this term, the teacher wanted to highlight the importance of combining fashion, design, sustainability, and work ethic.
Slow fashion vs Fast fashion
We could say that the concept of slow fashion arises as a reaction and opposition to the concept of fast fashion, which has been imposed in society for many years. If slow fashion promotes sustainable fashion consumption and responses in all aspects, fast fashion refers to the production of large quantities of clothing, in a short time and above all, at a low cost. In this way, fast fashion is characterized by offering cheap garments, with very changing trends, and that therefore disappear over time. Also, the fact that they are cheap garments means that the quality of the clothes is not very good, and therefore they spoil with very little use.
Although you are probably already thinking about it, it is important to note that fast fashion not only encourages us to buy more but is also bad for the environment since the processes are less sustainable and a lot of clothing accumulates that does not disintegrate or disappear.
Is slow fashion an ecological fashion?
After all that we have mentioned, we can affirm that slow fashion is an ecological fashion that aims to promote responsible consumption and that people decide to invest in garments that are truly sustainable over time, respectful of all areas, and most importantly, that it is beneficial to the environment.
How is slow fashion characterized?
Although throughout the article we have already been naming some of the most important characteristics, we consider it necessary to also mention exactly what slow fashion is characterized by.
Lasting fashion
As we have repeated on several occasions, slow fashion aims to encourage the use of durable clothing, and it is based on a wedding that is designed to last. In addition, it is important to mention that although we bet on slow fashion, it does not mean that we are leaving the famous trends behind since many of the garments created with the philosophy of slow fashion are inspired by these trends so that you can not only wear it for 1 month.
Higher quality clothes
Betting and consuming in a conscious and sustainable way will make our bet on higher-quality clothes, it will allow us to have clothes made of very good fabrics. The fact that capsule collections are also made, allows each of the garments to be worked individually, and therefore, in each of the phases of the process, the quality of the product can be guaranteed.
Kilometer 0
The last characteristic we want to mention is that in sustainable fashion, it is also possible to work with kilometer 0 products. For this, we work specifically with local fabrics and materials. Adopting this trend allows reducing the carbon footprint and therefore making the manufacturing processes more sustainable.
Basic values of Slow fashion
As you can see, slow fashion is a complex concept that brings together multiple ideas, among which the following aspects stand out:
Opposition to fast fashion or temporary trends
Garment quality versus quantity
Design of timeless pieces capable of withstanding the passage of time
Use of sustainable materials with the environment
Producing garments in an ethical manner
Advantages of being a Slow Fashion Brand
The first and foremost is obvious. Ethically speaking, we will be contributing to improving the sustainable fashion industry and, therefore, that of our planet. And is that the textile industry is responsible for 10% of CO2 emissions into the atmosphere, producing 5 times more than the aeronautical industry.
To be more specific, 1.6 billion tons of CO2 are produced each year, in addition to the large amounts of water used for the growth of raw materials, where they use pesticides or toxic chemicals such as inks that pollute the land, water and, as a consequence, biodiversity.
Likewise, 80% of the textile produced ends up being incinerated. Not recycled.