WHY YOU SHOULD PLAY V RISING RIGHT NOW!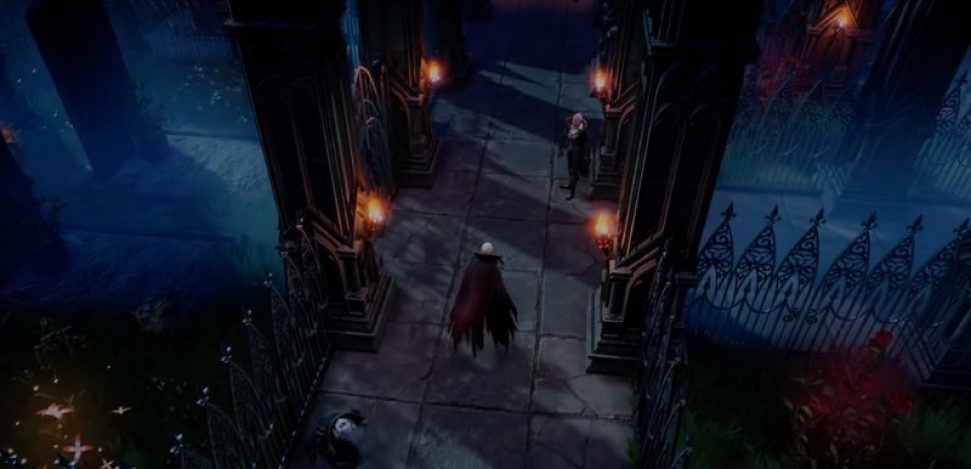 V Rising rises as the biggest hit on Steam! If we recently talked about the successful game "The Elden Ring ", today we want to talk about this survival game, a magnificent open world that is causing a huge fuss. Are you a video game geek? You'll love this one 😉
V Rising rises as the biggest hit on Steam
It isn't easy to find games for more than five players, is it? Even less so if you're looking for a cooperative experience such as allies online. So in our constant search for something to get hooked on with a group of friends, we have arrived, almost by chance, at V Rising! 
As one who awakens as a weakened vampire after centuries of slumber, and lives only on the hunt for blood to regain your strength and raid bandits. If you like this play style and this blood essence, read on! 
Survival, vampires, and castle building
From an isometric view, we control a fully customizable vampire who must take control of his world after years of slumber.
With basic attacks and skills that will allow us to kill the enemies surrounding our resting place, based on resources by cutting down trees and sucking necks, we will make our first tools, weapons, and armor to keep the cycle active.
The ultimate goal is to create a vampire that dominates them all, humans and brothers, controlling the region from the castle. We can create everything from scratch and command an army formed by joining our cause, both simple villagers and powerful enemies. 
Challenging combat and addictive exploration
Different scenarios await us as we jump from one neck to another to clear enemies, and we don't perform mouse-over attacks by clicking. But we move with WASD to play more with dodges and to be able to move away from danger easily while we don't stop attacking.
Demanding for how easily you can fall into a hornet's nest full of enemies with a much higher level than you, getting the hang of what you can and cannot besiege takes just half an hour. The idea of continuing to create things to improve your stats can become addictive, and it's easy to fall into that loop. 
If you are looking for something Valheim-like that you can enjoy with friends or alone in both PvE and PvP and all of the above appeals to you, take a look at V Rising!