WILL THE NON-BINARY FASHION BE THE NEW BLACK?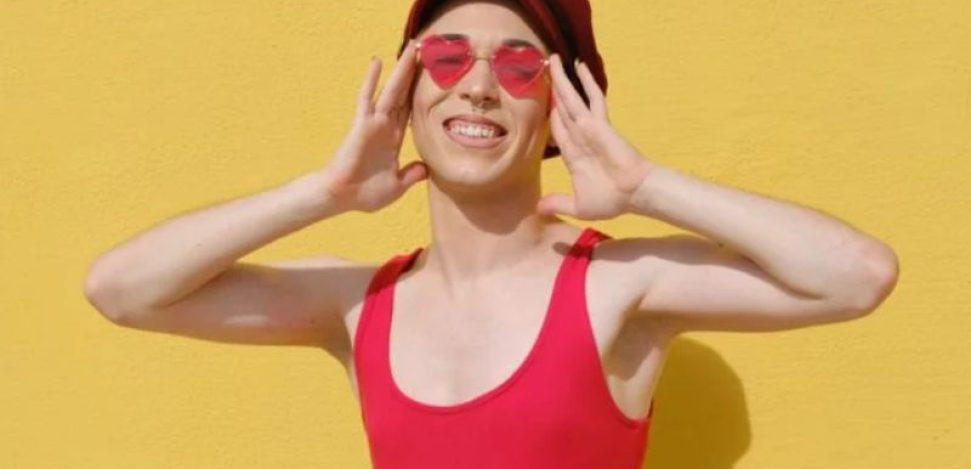 'Freedom', 'identity', and 'diversity' are some of the words that make up the definition of non-binary fashion, a trend that blurs the barriers and leaves behind the labels that used to divide the masculine from the masculine.
What is the Non-binary Fashion?
This movement which breaks any structure that pigeonholes one genre or another isn't new in the fashion industry.
In the 1920s, Gabrielle Chanel, also known as Coco Chanel, was a pioneer and imposed pants and materials that were designed for men in women's clothing. In the 1940s, movies starring Katharine Hepburn featured designs with masculine cuts for women. In the 1970s, Yves Saint Laurent created the tuxedo for women, and in the 1980s, Jean-Paul Gaultier and Vivienne Westwood dressed their male models in skirts.
But don't be wrong, the idea of this trend isn't to dress men as women or to masculinize women's clothing. The objective of genderless fashion is to promote individual freedoms without labels, show an identity of their own, and that the person, regardless of their gender, feels comfortable with what they are wearing.
💬 Not sure about how to use the pronouns of non-binary people? Learn how to use the non-binary pronouns respectfully.
Will Non-binary Fashion be the most popular trend of 2022?
In the 21st century, this trend is in advanced and large firms such as Gucci, under the creative direction of the Italian Alessandro Michele, have become references of genderless fashion by presenting collections that fuse masculine and feminine lines. Other fashion brands and designers also stand out within this movement of gender-free clothes, such as Nicolas Ghesquière, the creative director of Louis Vuitton, the American Rick Owens, and the Japanese firm Comme Des Garçons.
Jordanian-born designer Rad Hourani known for his gender-neutral and genderless creations was the first to introduce a genderless collection approved by the Haute Couture Chamber of Commerce in 2013.
Dress "genderless"
A garment without gender is one that without distinction of body types, color or shape can be adapted to anyone's wardrobe. Many brands continue to bet on this trend and 2022 will be one of the best years for "Non-binary Fashion".
The world of fashion is changing and adapting to non-binary customers: the experience of shopping for clothes will be more and more liberating!
"This is an exciting time, non-binary people are so incredibly creative, and there is a growing view of people beyond presenting themselves as men or women," says Annaliese Cherry, a hairstylist who helps non-binary and trans people to buy and dress.
Many people, more than people think, consider that shopping is an unpleasant experience: realistic and cold gaze on our body to determine what is going to work or not for us. Let's think about this for people whose gender identity doesn't match their body, even more, complicated.
"As someone who is supposed to be a woman, it can be strange to enter a section that is for a different gender than what is perceived," says AC Dumlao, a non-binary transgender activist. "You get weird looks from the store clerks and you think, 'Are they judging me?' Or maybe they are assuming that I am buying for someone else. "
"You are bombarded every day as a non-binary person," says Ser Anzoátegui, who stood out on red carpets and at events for his stylish and eye-catching outfits. But finding his clothes and style wasn't easy.
"I have to feel really good to go shopping. I want to do my thing and get out. I don't want them to look at me. I'm not white, and shoppers are rarely used to seeing someone who looks like me. I'll go incognito; I will use shadows. After so many years, it becomes exhausting. "
The younger generations play with style without following traditional rules, or gender norms, they just want to look at themselves and feel good.
So, do you think that in 2022 this gender-inclusive trend will be the key?