Why should you visit an Amusement Park this summer?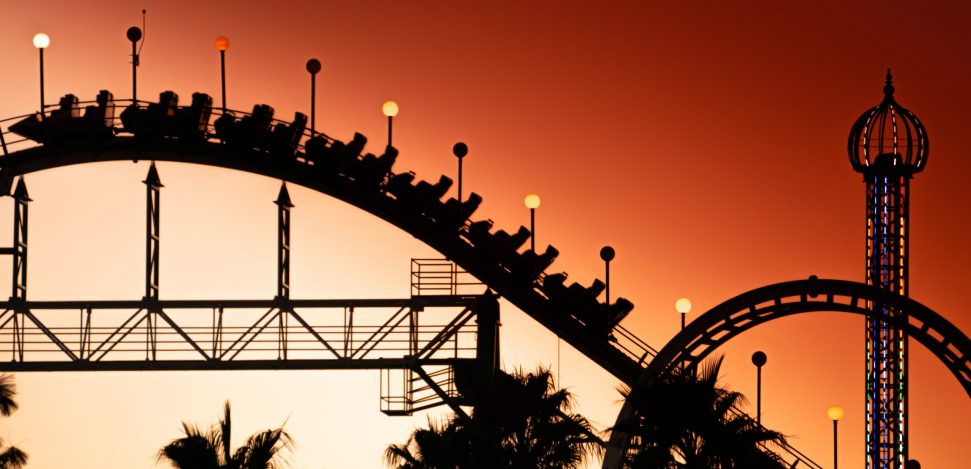 The summer of 2020, due to the pandemic produced by the Covid-19, many people could not enjoy a vacation or simply a great rest. It is for this reason that in today's article, we want to talk about one of the cool plans that you can include on your list of things to do this summer.
Why should you visit an amusement park this summer? Very simple, because you will enjoy a great day full of attractions and adrenaline. Also, some amusement parks are a great show for both children and adults.
Top 7 best amusement parks
In order for you to fulfill this plan, we want you to discover some of the best amusement parks distributed throughout the world.
The first amusement park that we want to include in this article is the mythical Luna Park located in Coney Island. We say that it is mythical because surely you have seen it in numerous movies.
The park that currently exists is an exact replica of the original 1903 amusement park and of course, one of the most characteristic attractions of the park remained, such as the Cyclone Roller Coaster, the oldest roller coaster in the United States. If this is not enough, the Wonder Wheel is another of the most famous attractions and this Ferris wheel, continues to rotate since 1920 and since then, many people enjoy great views in front of the sea.
The next amusement park we want to mention is Europark, this one is located in Germany and we have decided to include it in this small list because it is one of the largest theme parks in Europe.
Specifically, at Europark you can enjoy more than one hundred attractions distributed throughout 18 thematic areas. One of the most outstanding characteristics of this amusement park is that 15 of these areas represent a European country or region.
Europark is the perfect amusement park for adrenaline lovers because it has some of the best roller coasters in the world. You can choose between 11 different roller coasters depending on the adrenaline you want to enjoy.
In addition, after enjoying some of the best attractions, you can also enjoy concerts and shows for all ages.
From Germany we are going to the United Kingdom with the Blackpool Pleasure Beach amusement park. This is located on the Flyde coastline in Blackpool and is considered to be the best roller coasters in Europe.
Since it was founded in 1986, Blackpool has become one of the most famous amusement parks in the United Kingdom and all the attractions that you can find are spectacular.
As we discussed, it is the amusement park of the roller coasters. Specifically there are 10 of which, 4 are wooden roller coasters. Even so, the most surprising and the one that is currently active, is the steeplechase type roller coaster. This one has several individual tracks to simulate a kind of race.
Universal Studio Hollywood
Another of the amusement parks that this article certainly could not miss is the well-known Universal Studio Hollywood. For those who know, this is located in Los Angeles, California and walking around there you will feel as if you were in a great Hollywood movie set.
The spectacular thing about this park is in addition to the numerous attractions that you can find in it, it is that you can also visit and take tours through the different exposed scenes of series and movies.
Without a doubt, the fusion between cinema, series and fun makes this park a true spectacle.
Wizarding World of Harry Potter 
If Universal Studio Hollywood is too small for you and you are a big Harry Potter fan, you definitely have to visit the Wizarding World of Harry Potter. This one is located in Orlando and is part of Universal's Islands of Adventure park.
To make the adventure of the most fans really perfect, the park itself is divided into two sections. The first, Diagon Alley is the area where you will find everything you need so that you can become a magician. And in the second section, you will get to Hogsmeade village and most importantly, you will get to Hogwarts.
To further complete the experience, both sections are linked by the Hogwarts Express. For all these reasons, visiting the Wizarding World of Harry Potter will become one of the best experiences you can have in an amusement park. </p<
The next park that we want to mention is very different from the ones we have discussed previously, but it certainly had to be in this article as well. Specifically, we are talking about Santa Claus Village, and although it does not generate as much adrenaline as a roller coaster, it is a spectacular experience.
Located in Rovaniemi, Finland you can enjoy one of the most incredible landscapes in the world and some of the most special experiences.
The last amusement park that we want to highlight is Futuroscope, and this is located in France. We wanted to include it because it is an amusement park that emphasizes above all the use of new technologies and as a result, it has become the second most famous theme park in France.
Specifically, you can live experiences based on virtual reality and multimedia elements.
Which one will be your next destination?
Last Minute new From Roll & Feel Sign-up
Stay in touch with our latest
news