100 YEARS OF SMOKING PAPER CONTEST: CREATE THE NEW SMOKING BOOKLET!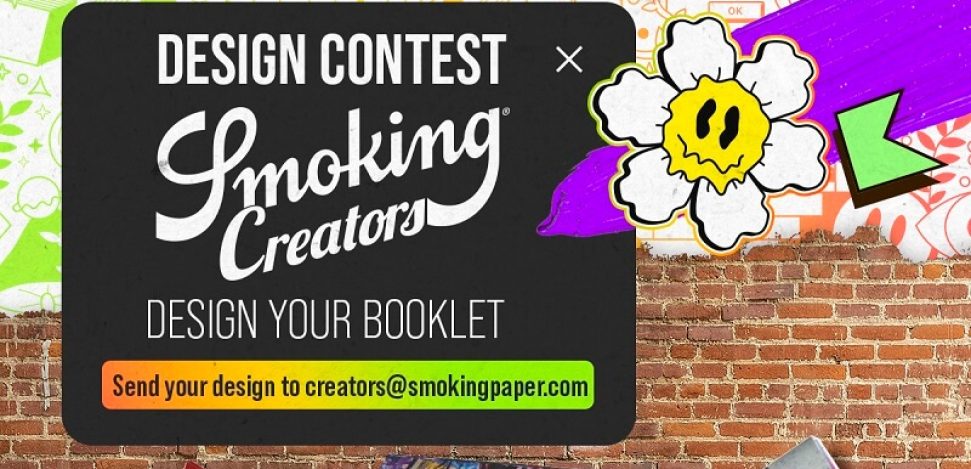 At Smoking® Paper we are about to celebrate our 100th anniversary in 2024 and to commemorate this special occasion, we have prepared a series of activities and events that highlight our passion for art, music, and creativity. And the best part is that we want you to be part of this exciting celebration through a contest! We'll tell you about it at the end of the post! 
100 years of Smoking® Paper
Since our humble beginnings in 1924, when the Miquel y Costas family registered the Smoking® brand, we have maintained a cosmopolitan and international vision, as well as a passion for supporting the talent of the time.
Over the years, we have evolved and innovated in our range of papers and accessories, but our commitment to creativity and contemporary art has been constant. Smoking Paper has been closely linked to the art world, being part of the artistic avant-garde and anticipating future trends, such as lettering.
Today, from our headquarters in Barcelona, considered one of the most creative cities in the world, we continue to support creators, generation Z, and emerging talent through initiatives and competitions.
In addition to collaborating with designers or graphic designers, we have also worked with musical artists in various actions. Recently, we had the privilege of collaborating with the talented musical artist Cráneo (Sloth Brite), an international reference in the lofi style, as well as with the beatmaker community. 
We received outstanding creations from 193 artists from all over the world, which Cráneo mixed into a unique lofi music session. The result was a session of almost 60 minutes, titled "Smoking LoFi Beats compiled by Craneo", available on YouTube, which also includes links to the pages and social networks of the selected artists.
At Smoking® Paper, we have always had a particular interest in emerging talent and strive to help these up-and-coming artists reach our community of users. Recently, we have collaborated with Twitch creators, such as David Sainz (Sainzdeces), who introduced the "Smoking in the Park" initiative, where he meets up with old friends to reminisce about fascinating anecdotes.
We also collaborate with the program "Yo, Interneto", where we present "La Liada de la Semana by Smoking", a review of the most viral anecdotes from social networks and the Internet in general!
In addition to our collaborations and contests, art has always been part of Smoking Paper's essence, present in our product catalog. From our rolling trays to our ashtrays and grinders, we offer unique designs that reflect our distinctive style and are sometimes inspired by famous creators from other eras.
Our rolling trays with designs by Michelangelo, Van Gogh, or Warhol are clear examples of this fusion between art and our passion. We have also launched design projects related to skateboarding, graffiti, and even surrealism in our most recent products.
So, dear art and Smoking lovers, we invite you to celebrate these 100 years with a new contest!
Smoking Paper Contest: Create your Smoking Booklet!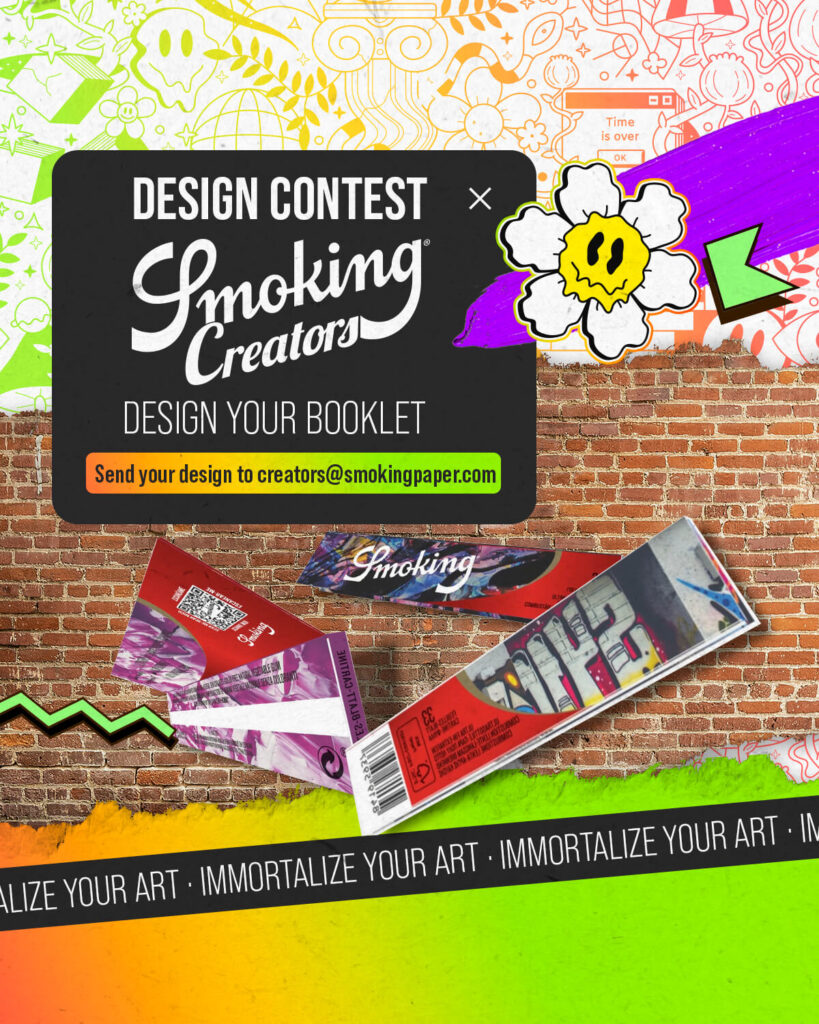 This contest is designed to encourage artists and designers from around the world to let their imaginations run wild and submit their designs for a new Smoking Paper booklet. We want to see how they conceive the iconic Paper King Size booklet in a completely new style, combining innovation and maintaining the essence and personality that Smoking Paper has treasured for the past 100 years.
We know there is a wealth of creative talent among our fans, and this contest is the perfect opportunity for you to showcase your genius! When entering, you'll need to make sure you meet certain requirements, such as including our logo and reserving a space for the QR code, among other important details. But beyond that, we invite you to let your passion and creativity lead you to submit unique and surprising designs.
The contest winners will have the opportunity to see their design turned into a limited edition of our Smoking Paper booklets, which will be part of our new collection. In addition, their name and Instagram @username will be displayed on each of the limited edition booklets, giving them valuable visibility for future projects and showcasing their talent.
The Fantastic Smoking Paper Partner Pack
And that's not all, the winner will also receive a fantastic Smoking Paper partner pack, which includes rolling papers, accessories, and merchandising from our brand – a real opportunity to take your love for Smoking Paper to the next level!
So, what are you waiting for? Let your creativity run wild, immerse yourself in the magic of Smoking Paper, and send us your most innovative designs. We can't wait to see how you bring our iconic brand to life with your unique touch.  
For more details on how to participate and the contest rules, please visit our website www.smokingpaper.com, the design must be sent to creators@smokingpaper.com 
We want to see your talent!