How to stream on Twitch? A quick guide for beginners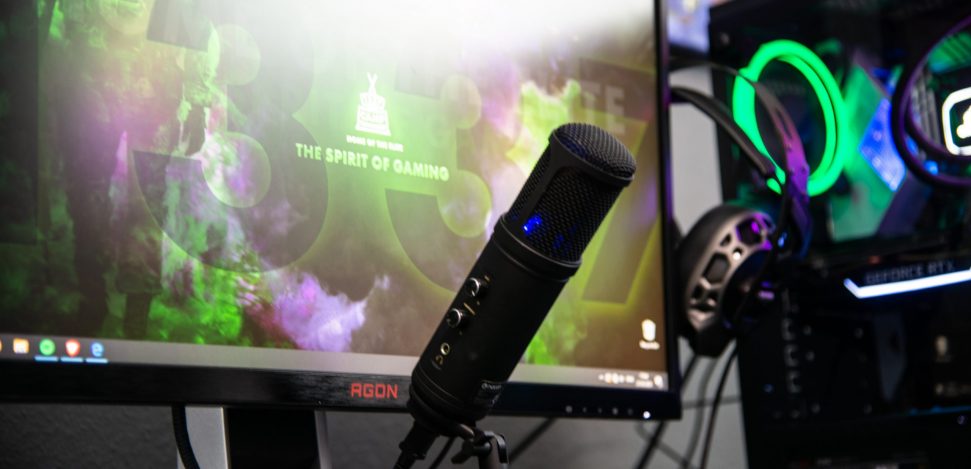 If we talk about Twitch surely there will be nothing new that we can discover because, without doubt, it has become the platform par excellence in recent months. Even so, if you are one of those people who want to stop being a user to turn into a truly successful streamer, we recommend that you continue reading this new article to discover step by step how to stream on Twitch.
But, first, what is Twitch?
In recent months, Twitch has grown into the live streaming platform par excellence so surely we are not going to tell you anything that you do not already know. Even so, we want to comment on what Twitch App is for all those people who have not yet seen any live broadcast through this platform. Twitch is a platform streaming that is characterized by offering live broadcasts. In the beginning, this new social network was used to stream video games or specialized content in this field. Currently, you can find content from many other sectors. The operation of Twitch is very simple since it allows users to watch and also broadcast live. The well-known streamers can transmit an event in real time and interact through chat with the audience at each moment of the broadcast.
What do you need to get started on Twitch?
Although the operation of Twitch is very easy, you should not forget some basic elements to start broadcasting all your content.
Every stream on Twitch starts with good hardware that has adequate power and additional system resources to guarantee not only good content but also a good broadcast. To do this, it will be necessary that you take into account the type of content that you want to make since, depending on this, you will have to choose one type of computer or another. Whichever you choose, it must be a device with Windows operating system.
Once you have selected the computer, you must also choose the webcam. Depending on the type of streaming it will not be necessary for you to appear frequently on screens. Even so, regardless of the content you want to broadcast, it is always advisable to do so since this way, you can establish a more personal relationship with your viewers. Therefore, another of the elements that you will need to start on Twitch will be a webcam.
The last element you will need to prepare your Twitch studio and start creating content on this platform is the microphone. Although it is a social network that stands out above all for its image, we cannot forget that sound is also a very important factor to take into account, so you will need to invest in a good microphone.
Once you have all the necessary elements to start on Twitch, it's time to start streaming and sharing your content. If you still do not know how to stream, we will explain step by step how to use this streaming service.
Install the streaming software 
The first thing you will have to do is install the most suitable broadcasting software. Currently, there are different files that you can download. Simply, you must select the one that is most compatible with your computer and your hardware. Once you have selected the correct one, open the broadcaster software and follow the steps indicated to complete the installation.
Once you have installed all the software, you will have to create your account. Simply, you will have to access
the official page Twitch
, register and complete all the necessary fields to carry out the account creation. In addition, you must select the type of account you want, that is, the free one or the Prime subscription, which offers a series of advantages.
Create your channel on Twitch 
The account and the channel on Twitch are two different things, so it will be necessary that once you have registered you also create your channel. To be able to configure your own channel you simply have to go to "settings" and select the public name, the profile image, and the biography.
In addition to these elements, it is recommended to also configure a series of basic settings, among which the following stand out:
Channel design: The channel design refers to the banner that your users will see. To do this, it must be an image that perfectly represents and reflects what the profile is like.
Hosting mode: The next element is the hosting mode, this allows you to transport other people's transmissions on your own channel and interact in a comment.
Protection filter: If the content you make is not suitable for minors, Twitch requires users to also indicate this.
Chat: Finally, the platform itself helps you moderate your channel's chat with the "Autmod" mode.
Configure the stream on Twitch 
In addition to configuring the basic components, you will also need to configure how the stream is on Twitch. In this section, you can configure elements such as the title, which category your channel belongs to, the community, or the language in which your transmissions are made.
Connect the software to Twitch 
Before we can start broadcasting on Twitch, we must recover the first point since, once you have all configured, you must connect the streaming software to Twitch.
Once you have followed the steps to configure Twitch streaming, you will be able to investigate the multiple formats that the platform allows for broadcasting sessions and when you feel ready you can start streaming your content. Have great streaming!
Last Minute new From Roll & Feel Sign-up
Stay in touch with our latest
news