The best Studio Ghibli Movies on Netflix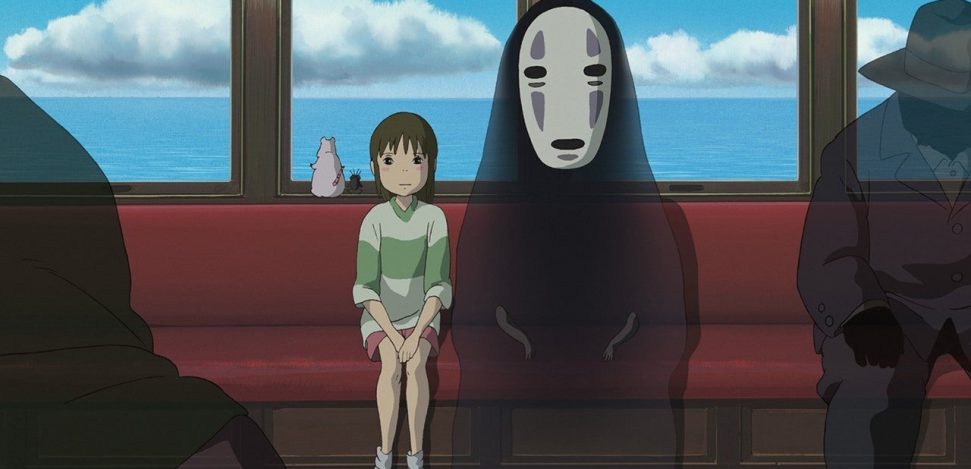 Probably, at the time when the most popular streaming service in the world decided to include Miyazaki movies in its catalog, it made many people very happy. Getting these movies was a big challenge for many people and therefore having the vast majority of Studio Ghibli movies on Netflix was great news for many people. If you are a
movie fan
as much as we are, surely, you will enjoy these movies!
What are Studio Ghibli Movies?
Before commenting on which are some of the best Studio Ghibli films, we want to comment on what Studio Ghibli is. For many, it is considered one of the best animation studios in the world. Studio Ghibli is a Japanese animation studio that stands out above all for how stories are written and the way they are reflected. It is considered that this study has its conception of animation, as they have created a very characteristic style. After having made their first film together in 1983, directors Hayao Miyazaki and Isao Takahata decided to found Studio Ghibli two years later, in 1985, where some of the most prominent and important films for the animation world of the last 30 years were made. Hayao Miyazaki is considered to be one of the most famous directors since he was the creator of much of the narrative style of the films produced in this studio.
Top 6 Studio Ghibli Movies on Netflix
Not sure which movie to start with? Read on to discover the top 6 of the best Studio Ghibli movies that you can find in just one click on Netflix.
Sen to Chihiro no Kamikakushi
The first film that we want to highlight and include in this article could not be other than Sen to Chihiro no Kamikakushi, and this is undoubtedly one of the best known and most acclaimed films from Studio Ghibli. Sen to Chihiro no Kamikakushi, or Spirited Away, as you may find it on Netflix, is a great animation masterpiece. This film shows that this type of cinema can also be for adults and that the stories told can go further. Due to the great success, Sen to Chihiro no kamikakushi was the Academy Award-winning best-animated film in 2002.
The next film we want to include is known as Hotaru no Haka also translated as Grave of the Fireflies. This movie was created in 1988 by Isao Takahata and is possibly one of the saddest animated films in all history. Through this film, Takahata reflects on postwar Japan, and specifically, what he intends through this film is to dismantle the supposed values ​​that were attributed at that time to the war. Therefore, it reflects the suffering and sacrifice of a family and everything that war entails for people.
The next film that could not be missed in this article is Kurenai no Buta and this is considered to be undoubtedly one of the most special films of all made by Hayao Miyazaki in 1992. Besides being one of the films more special, Kurenai no Buta- translated as Porco Rosso- is also believed to be one of the saddest but also most subtle love stories of all the stories that have been created from Studio Ghibli. This film proves again that animated films are not only for young children and that great visual images can be achieved through this genre.
Another of the best-known films is Tonari no Totoro, also known in the occidental world as My Neighbor Totoro. We can say that this piece of art perfectly symbolizes the essence of Studio Ghibli. Tonari no Totoro stands out for being a simple and short story that captivates viewers and it is through this, Miyazaki was inspired again by an autobiographical event. Specifically, he is inspired by the illness his mother suffered when he was a child. It is considered to be a film that perfectly reflects what Studio Ghibli is because the result is a story that conveys tenderness and love, always combined with small moments of humor.
Tenkū no Shiro Rapyuta is another movie that you cannot miss and you will find it on Netflix as Castle in the Sky. This perfectly reflects the essence of Miyazaki since it is the adaptation of a manga that he wrote. Through this film, a film is created with great visual references through which users are transported to the world of Tenkū no Shiro Rapyuta.
The last movie we want to highlight in this top 6 of the best Studio Ghibli movies on Netflix is Majo no Takkyūbin, translated as Kiki's Delivery Service. This film is an adaptation of Eiko Kadona's book and the main plot this film focuses on is the maturing process of a young woman. Miyazaki reflects this process so that viewers can accompany the protagonist in all her personal growth.
Last Minute new From Roll & Feel Sign-up
Stay in touch with our latest
news