Relaxing with the best songs of Psychedelic Music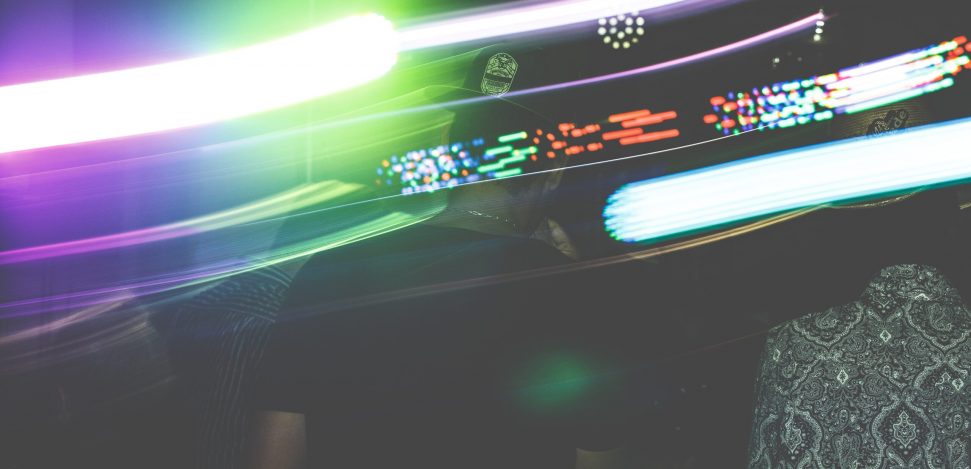 In today's article, we want to continue diving into the artistic currents based on the psychedelic art movement as it has become a great cultural event that has evolved over the years. In previous articles, we started talking about the history of the movement, its origin, and what were the characteristics of
psychedelic art
. Later, we discovered the
 best psychedelic movies of all time
, and in this article, we want to comment on psychedelic music and which are the best psychedelic songs.
Characteristics of psychedelic music
Before highlighting which are the best psychedelic songs, we consider it necessary to briefly explain some of the most important characteristics of psychedelic music. Psychedelic music is present in many genres and although you may not have perceived it, it is likely that in rock 'n roll, reggae, heavy metal, or even pop songs, you have heard a song considered psychedelic music. Through psychedelic songs, what is intended is to offer listeners a journey towards introspection and creativity, often stimulated by psychedelic drugs and other narcotic substances. You will find that the song structures are more relaxed and that the songs aim to show the mind-expanding. In 1966, in the heart of the psychedelic era, the album The Psychedelic Sounds of the 13th Floor Elevators was released and since then, the American group The 13th Floor Elevators has become one of the pioneers of psychedelic rock. As a result of this group, other better-known artists, like Pink Floyd, The Beatles, or The Byrds, emerged.
Top 10 of the best psychedelic songs
Next, we will discuss what we consider to be the 10 best psychedelic songs of all time.
Lucy in the Sky with Diamonds
The first song we want to mention is
Lucy in the Sky with Diamonds
and this is possibly the Beatles song that is most related to drugs and specifically, to LSD. Many fans detected this relationship because the name of the drug was encrypted in the name of the song, although this was never confirmed by any member of the group.
The next song we want to mention is
Light My Fire
since this one, without a doubt marked the beginning of the success of The Doors. This song is on the band's debut album and we wanted to include it in this list since it makes a great reference to the musical elements that could be found in psychedelic rock.
Embroidery-Inspired Tattoos:
In 2019 many artists began to make this style known as embroidery. This style has become more and more popular until it becomes a tattoo trend in 2020. These types of tattoos have a three-dimensional style that makes them unique and modern.
White Rabbit has possibly become one of the most famous psychedelic songs from Jefferson Airplane. It was written by Grace Slick in 1967 and is believed to have been written after Slick experienced what it means to make a journey through LSD. Jefferson Airplane became one of the greatest exponents of what was known as the San Francisco hippie of the 60s and also of psychedelic art.
Shine On You Crazy Diamonds
Although we could have selected many Pink Floyd songs, we wanted to choose Shine On You Crazy Diamonds as this is a 26-minute musical composition divided into 9 parts. Many fans of the band believe that it is a great masterpiece of psychedelia and it is that this song is intended to reflect the journey that a person takes when consuming LSD.
As we have mentioned before, The Byrds has become a reference in psychedelic groups, and therefore, we could not stop including one of their songs on this list. Eight Miles High has possibly become one of the best songs Gene Clark ever composed and through this song they created some of the most influential sounds of all time.
Eric Clapton, Jack Bruce, and Ginger Baker became one of the best trio creating the best songs that stood out for the fusion of psychedelia, hard rock, and blues. White Room stands out for being one of the best songs by Eric Clapton and is possibly one of the best songs of the artist.
Although Los Angeles and San Francisco were the great places where the psychedelic art movement triumphed, it is important to note that thanks to artists such as Lou Reed, John Cale, Sterling Morrison, and Maureen Tucker, psychedelic music also came to New York. And among all the songs, we want to highlight Venus in Furs, by The Velvet Underground, due to its sounds and the narration that is done through them.
The next song we want to recommend is A Whiter Shade of Pale by Procol Harum. This was launched in 1967 and from the first moment, it became number 1 on all the UK charts. Its success was so great that even John Lennon acknowledged being a great fan of the song. A Whiter Shade of Pale is inspired by a conversation the band's lyricist had while partying.
Tomorrow Never Knows is another song by The Beatles and it is possibly one of the strangest compositions of the whole band and even John Lennon referred to this song as one of his first psychedelic compositions. Again, through this song, they try to express what the journey that is experienced when using drugs is like. Other well-known songs by the band are I Am The Walrus and With a Little Help from My Friends.
The last song we want to mention in this top 10 of the best psychedelic songs is Apocalypse Dreams by the Australian rock band, Tame Impala. We wanted to highlight this song and specifically this group since it is a clear example of how John Lennon or Pink Floyd served as inspiration for many current bands. Thanks to all the artists we've mentioned above, we can currently hear a psychedelic song from 2012.
Last Minute new From Roll & Feel Sign-up
Stay in touch with our latest
news