The best lakes in Germany to visit this summer!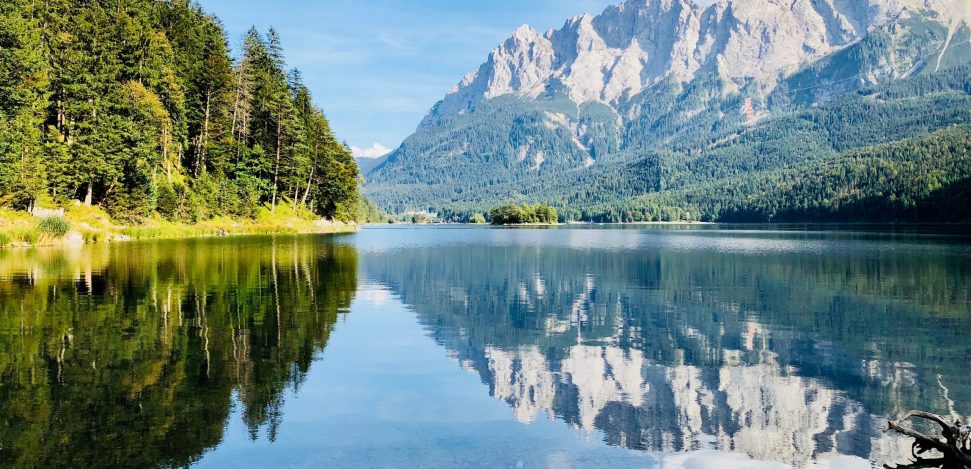 The pandemic produced by Covid-19 has changed many aspects of our lives: this health situation has made us change our way of relating, our way of enjoying leisure and above all, it has forced us to change the way we travel. As we mentioned in previous articles, new post-Covid-19 travel trends have been created, among which stands out above all, local travel as this type of trip allows us to know places near our residence.
Are you from Germany? Or are you living near Germany? Would you like to discover trips near where you live? Keep reading this article to see the best lakes in Germany to visit this summer!
Top 10 best lakes in Germany
In case you didn't know, Germany has possibly some of the best lakes in Europe for swimming, spending time with friends and enjoying a great summer day on the lake. So that you don't miss any of them, and you can have a wonderful time, we will now make a top 10 of the most beautiful lakes in Germany.
The first one that we want to include in this list is the well-known Wannsee lake and this is undoubtedly one of the most popular lakes since it is located around the southwestern part of the city of Berlin. It is the favorite for many people in summer since it seems to be a beach thanks to the fine sand.
We could say that Wannsee is the classic lake that you have to go to if you are a sun lover and want to enjoy a great dip in summer. Wannsee lake has become even more famous thanks to the mini-series of Netflix Unorthodox.
Another great lake that you cannot miss is Lake Müggelsee, this one is located in Treptow-Köpenick and is considered to be one of the largest in the city of Berlin.
Lake Müggelsee undoubtedly had to be on this list since not only can you enjoy a great day, but you can also practice the best water sports such as windsurfing, paddle surfing, or even jet skis.
In addition, it is important to mention that this lake is two united, so you can enjoy Lake Müggelsee and Kleiner Müggelsee, a quieter and more private area.
The next lake that also had to be on this list is Lake Eibsee. It is located in Bavaria and is considered one of the most spectacular lakes in Germany since it is placed at one of the highest points in the country such as the Zugspitze.
If you decide to go to Lake Eibsee, you can walk along the shore of this spectacular lake, walk among fir trees and observe one of the most crystalline waters that you can find in any of the lakes in Germany.
We return to Berlin and specifically to the Schönefeld district to highlight the Kiekebusch See. We have decided to include this lake in this small list since you will be able to enjoy a different experience from the ones we have mentioned above. At Kiekebusch Lake you can explore the small dunes, stroll through the small forest areas and also enjoy a relaxing day lying on the fine sand.
Like Wannsee and Müggelsee, Kiekebusch is also one of the best known and also hosts the art and music festival Art Lake Festival.
Lake Starnberg is another of the places that you cannot miss as in it, you can find numerous areas to bathe and swim in while enjoying one of the most beautiful landscapes in Germany.
In addition, if you like sports, you can also practice surfing, cycling or hiking.
Another of the lakes that we want to highlight is Lake Müritz. It is located in the north of Germany and due to its area of ​​more than 117 km2 -45 sq mi-, it is considered to be the second of the largest lakes in Germany, shortly after Lake Constance, also known as Bodensee.
Part of this lake and its forests are protected by the Müritz National Park, so make sure to discover the natural beauty of this place!
If you still want to enjoy more lakes, you can also visit Lake Plötzensee which is located in the Wedding district. In addition to a great landscape, this place stands out for having cafeterias, boat rentals, and sports facilities.
Lake Éder is part of the Kellerwald-Edersee National Park and is, therefore, a lake with special characteristics and is a spectacular place. Strolling around Lake Éder is a real wonder since the forests in which they are found are one of the oldest in Europe and in 2011 they became a UNESCO World Heritage Site.
Prepare to explore its hiking trails and have an amazing summer near this german lake!
The last lake we want to include in this article is the one known as Krumme Lanke. This one is located in the district of Steglitz-Zehelendorf to the southwest of Berlin. Due to the proximity to the Freie Universität, Krumme Lanke is usually one of the favorite places for many students who take advantage and spend great afternoons on the shore of this lake.
Despite this, if you want to enjoy a quiet day you can find small beaches along its longshore.
As you can see, near Berlin and all over Germany you can find beautiful places and lakes to refresh yourself and meet new places…
We dare you to practice more local travel and just Roll with it!
Last Minute new From Roll & Feel Sign-up
Stay in touch with our latest
news