Weed cities in the US: a guide for your vacations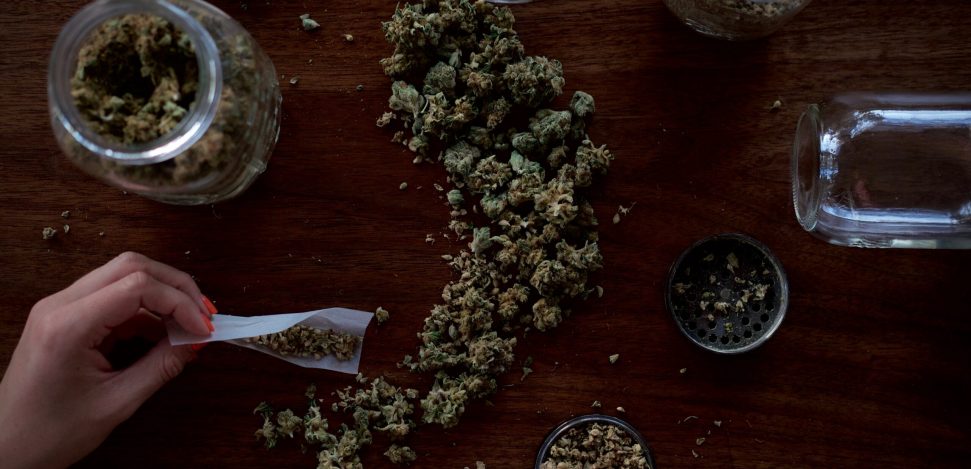 If you like to travel and weed, this article is definitely for you! We recently talked about some of the
best 420 friendly hotels in the United States
and so that you can continue planning your vacations even better, we have decided to comment in this article on the best tourist destinations for marijuana lovers and there are currently many cities to choose from: the best Weed cities for you to enjoy. Throughout the United States, they are not only tolerant of cannabis use but also offer tours and facilities to discover the city differently. We will focus on cannabis-friendly cities on the West Coast.
The best weed cities for your vacations
So that you can plan your next trips, we will make a shortlist of some of the best cities in the United States where you can enjoy getting to know a new place as well as consuming marijuana.
Southern California has always been one of the most welcoming places for cannabis culture. Since it opened for recreational sales, Los Angeles has become one of the top destinations to enjoy marijuana in addition to other great activities. Among all the activities, Venice Beach stands out, where you can enjoy great cannabis clubs and one of the best environments since it has long been the center of marijuana culture. Importantly, although law enforcement is fairly lax, public consumption of marijuana is technically illegal.
Colorado was one of the first states in the United States to legalize cannabis for recreational purposes. Specifically, the city of Denver is where most of the industry is concentrated in this state since you can find more than 900 cannabis dispensaries. It is necessary to comment that in Denver, you will not be able to find any coffee shops, only dispensaries so you cannot consume marijuana in establishments. If we combine the culture of the city of Denver with food, art, and music with cannabis-related activities, we have the perfect combination and one of the best places to go on vacation and enjoy recreational pot.
San Francisco, California
The city of San Francisco has arguably become one of the most important places for pro-cannabis activism. Thanks to the recreational weed dispensaries, now it is much easier. San Francisco is a city that will captivate you for the hippie culture and for the different activities that you can do related to marijuana. If you have never been to the city before, you should stroll down Haight Street, as it is considered to be one of the largest centers where the legalization movement took place in California. Despite all the freedom that you can find in this city, one of the important rules that you should know, although it may sound contradictory, smoking weed in public is not allowed.
In recent years, the Northeast Pacific has become one of the best destinations for those looking to use cannabis while on vacation. Like Colorado, Washington was another of the first places to legalize recreational cannabis and for this reason, we want to include the city of Seattle as one of the best cities for cannabis lovers. Specifically in Seattle, you can not only find some of the best cannabis dispensaries but you will also enjoy a city full of many types of nature and with a great gastronomic offer. In this way, you should not miss the Space Needle, Pike Place or if you have time, you can visit the Olympic National Park. To make your trip even greater, if you can, organize your vacations so that on 4/20 you are in Seattle since the Hempfest is organized there. It is one of the largest and most attractive celebrations that you can attend from all over the country and related exclusively to the consumption of marijuana and cannabis.
The last city we want to highlight is Las Vegas. Nevada is one of the most recent states where the consumption of weed is legal since it began in the summer of 2017. We wanted to select Las Vegas since here, you can find one of the largest dispensaries in the country such as
Planet 13
. This is really like a theme park where, in addition to marijuana, you can enjoy great shows. Also, you can visit the world's first speakeasy cannabis dispensary and the cannabis museum. One of the most important laws that you should know if you visit Las Vegas is that you will not be able to consume marijuana on public property and casinos.
Plan a cannabis-inspired vacation
Currently, there is what is known as 420-friendly tourism, so we recommend that you explore the place you are going to visit in advance since surely, you can find numerous activities related to marijuana that will make your trip a greater experience. You can enjoy a tour inspired by activities related to marijuana, go to a spa and enjoy a cannabis massage or simply walk and get lost in the city.
Last Minute new From Roll & Feel Sign-up
Stay in touch with our latest
news