The attitude of Smoking: its motto and values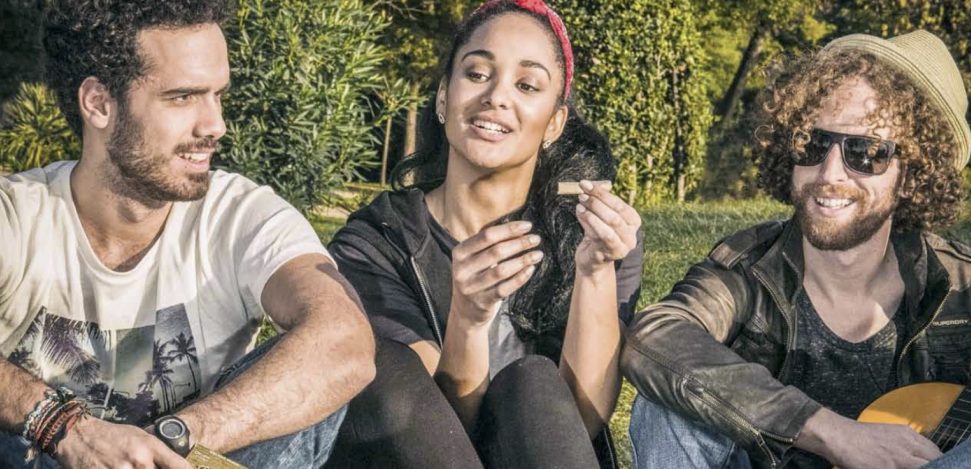 Smoking® is a brand that represents the expression of individuality through style and that is why the emotional values with which the brand works are above anything else. As a consequence of this and with the great evolution that the brand has undergone over the years, they have managed to establish a brand motto that represents and defines them as a brand and, above all, that invites the consumer to make Roll with it their own motto. In today's article, we want to talk about the attitude of Smoking, which is the concept of Roll with it, and what are the most important brand values.
Roll with it is one of the slogans that has accompanied the Smoking brand since its inception and currently, this simple phrase has become more than a slogan. Roll with it has become an authentic philosophy of those people who are part of Smoking and consume their products. And, as we have commented in our
previous articles
about the brand, Smoking goes much further since it is much more than a rolling paper, it is an open brand that is committed to all aspects that concern society. Smoking is a brand that likes to be connected with its consumers so that they can share their experiences and adventures, and ultimately, all the stories that make them feel and enjoy. For this, the company has created all its products and that is why
this space
that we have created is as much yours as ours. Because with every Smoking® moment there are stories to share.
Who is part of Roll with it?
As we have mentioned, Roll with it is a way of life for all those people who, in a world with an increasingly fast pace, choose to take life slowly, to let themselves go, enjoying every moment fleeting, music in good company, small pleasures… and above all, they choose to live life savoring each Smoking® experience.
For this reason, everyone can be part of the Roll with it and that is why Smoking does not care what your roll is, but rather that you are a positive, fun, and genuine person, that you know how to differentiate yourself and share your style with everyone. Because this is what Smoking also pretends to be as a brand.
We know that Roll with it is your motto to follow because you are authentic and true to your personality, that you have an open mind, that you are always up to date with trends, and that you know how to choose. That is why Smoking® is your rolling paper brand.
If you want to discover more, we invite you to continue reading us, not only to learn more about the brand and its actions but also, to discover new music, new fashion trends, and information that we believe may be of great interest to you.
After commenting on one of the most important aspects of the brand, we want to share which are the emotional values since we consider that they are another of the fundamental aspects of a brand like Smoking. Sharing the best and uniqueness of each one has become one of the most important brand values. Smoking intends for its consumers to feel unique but also to share it and show it to the world. Promoting diversity is not only a value but also an objective and therefore, all consumers are invited to enjoy the difference and the peculiarity that life can offer us. Finally, it is important to comment that Smoking is trying to be a brand that not only offers products but also accompanies its consumers in all their experiences and therefore wants to promote the talent, imagination, and expression of each consumer.
A playlist to show you what Smoking® is!
Finally, we want to invite you to listen to our Playlist on Spotify to show you with songs who we are… Just Roll with it!
Last Minute new From Roll & Feel Sign-up
Stay in touch with our latest
news