The best songs about weed: just roll and feel!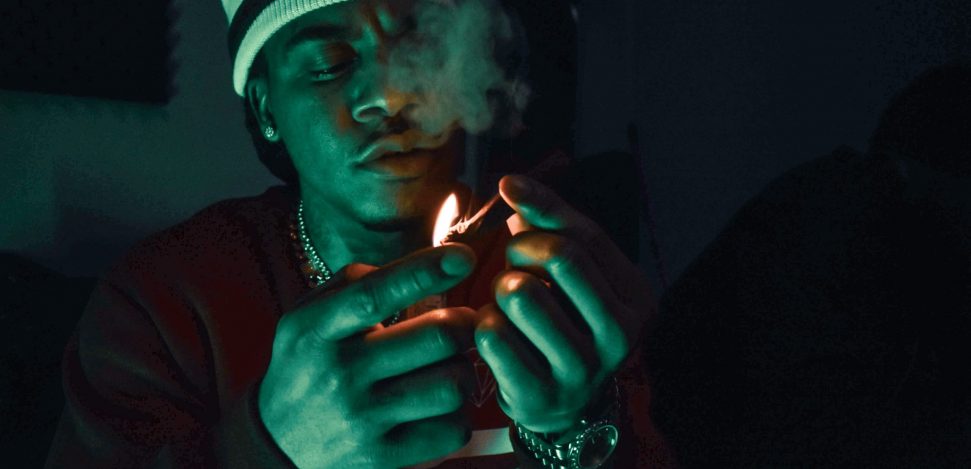 Throughout the years, the consumption of weed has had a close relationship with the world of music and it is that many artists have taken advantage of their lyrics to position themselves in favor of marijuana. Many musicians made songs about weed and they have related through their songs about their drug experiences, what they felt during the climax, or how they compose under the influence of narcotics. The vast majority of music about weed is usually associated with the reggae genre and the great teacher of this genre such as Bob Marley. Even so, it is important to note that there were many artists who spoke about marijuana in their songs. It is for this reason that we will comment on the best songs about marijuana so that, by listening to them, you can live the authentic experience of just roll and feel!
Top 10 of the best songs about weed
Next, we will do a brief review of the 10 best songs in history that speak and deal with the subject of marijuana in their lyrics. Do you want to discover them? Keep reading!
The first song we want to comment on is Muggles by the great Louis Armstrong. It will surely surprise you that we have included this song since it has no lyrics but despite that, it makes a great reference to the world of marijuana. This song was composed in the twenties, specifically in 1928 when marijuana was not illegal and we can affirm that although it does not have lyrics, the title reveals the theme of the song since "Muggles" is the word used to refer to cigarettes from marijuana.
Kaya, Bob Marley & The Wailers
As we have mentioned, Bob Marley has been the great composer who has spoken the most about marijuana in his songs, and, as we mentioned in our previous article on the best songs of Bob Marley, Marley is considered one of the fathers of reggae music. 
The song that we want to highlight by this great artist is Kaya, one of the many ways to name the herb. Specifically, this song does not talk about legalization but through the lyrics, it expresses what the kaya means for people like Bob Marley.
Roll another number, Neil Young
The next song we want to include on this list is Roll another number by Neil Young. The artist smoked weed for more than 40 years and through this song a hymn to marijuana is made. This ode is a country-rock song in which the artist expresses the sensation that marijuana gave him, with verses such as "Though my feet aren't on the ground, I been standin 'on the sound"
Legalize is a song that could not be missing from this list, as it has surely become the great anthem about the legalization of marijuana. This song was part of Peter Tosh's first solo album, which was called the same as the commented song. This song is considered to be the anthem about legalization since its lyrics include phrases such as "Don't criticize it, legalize it" and it even includes the health benefits of weed.
I Wanna Get High, Cypress Hill
Cypress Hill is one of the great music groups that through their songs showed their commitment to the legalization of marijuana and is possibly the group that has most defended the use of weed during the nineties. Despite the fact that many of their songs talk about weed, we wanted to select and include in this top the song I wanna get high, not only because of the literal expression of the title but also because of phrases such as "grass is more of a powerful potion".
Sweet Lead, Black Sabbath 
The next song that we want to highlight is Sweet Leaf from the group Black Sabbath. The 4 members that were part of this group seek artistic inspiration through marijuana and with Sweet Leaf what they wanted was to make a song of love dedicated to cannabis. They definitively achieve that, as this excellent song has phrases like "My life was empty until I met you."
Rick James is the author of one of the great classics about marijuana, which is also one of the sexiest songs. In the lyrics, he says: "She's not the kind of girl that you can just tie down". Through the song Mary Jane, he expresses everything that Maria produces in him and how his heart races when he is sad.
Rainy Day Women, Bob Dylan
Bob Dylan is one of those songwriters who have complex lyrics and their meaning has never really been known. Even so, the subject selected in this list and which is included in one of his best albums such as Blonde on Blonde hides a great message through a play on words. In this way, through this song, he expresses how young people are judged for having fun and consuming cannabis.
Roll Me Up and Smoke Me When I Die, Wille Nelson
Another song we want to discuss is Roll Me Up and Smoke Me When I Die, by the well-known country singer Wille Nelson. He is a great lover of marijuana and has expressed this through his songs and music. More than 30 years ago he wrote the topic that we include in this list and through this, he creates a metaphor about death and marijuana.
The last song we want to include in this top 10 about the best songs that talk about marijuana is Addicted by Amy Winehouse, and this is possibly one of the best songs of the artist. In this song, Amy seamlessly blends her contemporary rhythm styles with past R&B music and expresses a conversation with a friend of hers about marijuana through the lyrics.
A playlist with these songs about weed
It's great to read about these songs, but it is even better if you can listen to them all, in one place! Check out the playlist we made especially for you in Spotify! 
Last Minute new From Roll & Feel Sign-up
Stay in touch with our latest
news