THE BEST WAY TO SWITCHING FROM IPHONE TO ANDROID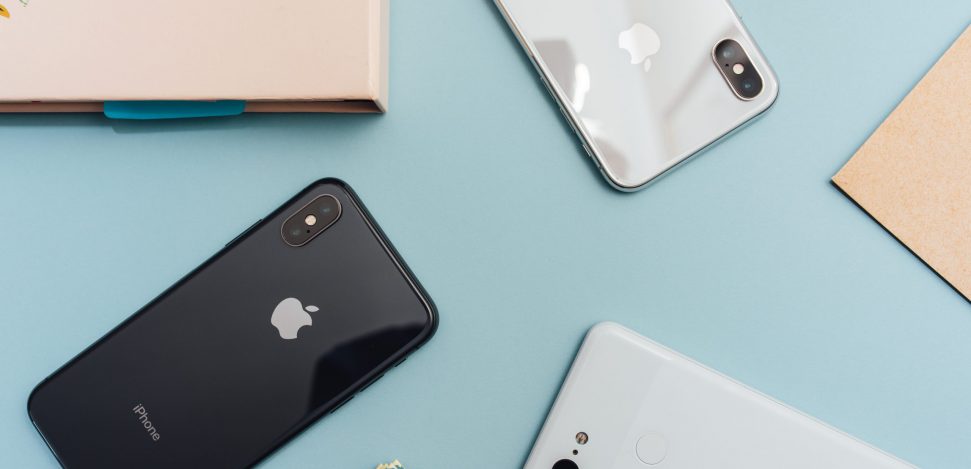 We all know that Android and Apple are two of the most important and most used operating systems so far, so it is very likely that you have found yourself in that situation where you have bought a mobile, and you want to transfer all the data from one device to another.
Oddly enough, making this change is not as easy as it seems, as the tools that exist today are a bit limited. So if you are trying to transfer your data from an iPhone to an Android mobile, you should keep reading this article to find out how to do it without a problem.
How to go from an Android to an iPhone?
Apple started working on it and created Move to iOS, an application that you can find on Google Play and that will allow you to transfer all your data from an Android to an iPhone.
Actually, transferring information from one mobile device to another is very easy thanks to this application since when you are setting up your new Apple mobile you only have to select "Transfer data from Android" and open the Move to iOS application from your Android mobile. Once you have completed all the steps and have entered the code that appears on one of your mobiles, the data transfer will begin to work.
Now that you have all the transferred data, you just have to configure your new iPhone, enjoy a great mobile and start taking the best photos 😉 
How to change from iPhone to Android?
If you are in the opposite situation that you want to go from iPhone to Android, you should know that Google has also developed its own tool so that you can do exactly the same as what we mentioned above.
Specifically, we are talking about Switch to Android, an application that will help you and allow you to transfer all your data from an iPhone to an Android mobile device with the highest possible security.
To do this, you will have to download Google Drive or check that you have the most recent version of this application already installed on your iPhone. Once you have checked it, you will have to log in with your Google account or create a new one if you don't have one.
Now comes one of the most important steps because you will have to create a backup of all your things. This, you will have to do in Google Drive, and do not worry, because you can select those that you want to be saved. Data, contacts, photos…
For everything to work perfectly, you will have to go to the Settings of your mobile and deactivate iMessage and FaceTime. This must be done so as not to miss any messages or calls once the switch to Android is complete.
The copy will already be made, so you will only have to log in to your new Android mobile for the data to be transferred. Do not forget that you must use the same Google account that you have used before, since only then will you be able to create the backup.
Once everything is correct, the data that is available will begin to be transferred automatically so that you will be able to find your contacts, all your calendar events, and the photos that you have wanted to be transferred.  
What data can you transfer between iPhone and Android?
As you have seen, transferring information and data between the two most popular dialing devices is much easier if you know these tools, because, in the end, you only have to do two steps so that the transfer can be done.
Surely, now that you know how to transfer information from iPhone to Android and vice versa, you are wondering what that data is that you can pass from device to device without problems.
You have to know that practically everything we have on our mobiles can be transferred. That is, you can pass the contacts that you have saved, the history of the messages and SMS, the photos and all the videos that you have taken from your camera, and all those that you have saved. Also, all data related to mail and calendars can be transferred.
In addition to all the aforementioned, you should know that if the applications you have on your old mobile are available on both Google Play and the App Store, they will also be transferred without any problem. Of course, when the entire transfer is finished you can continue downloading as much as you want. 
So what information won't you be able to pass between iPhone and Android?
Now that we have also resolved another question, you may be asking, then what information will I not be able to move from iPhone to Android or vice versa? And it is that although it may seem a lie, yes, there are things that you will not be able to transfer.
If you are addicted to WhatsApp and you are one of those people who never delete conversations because you like to keep them to remember, we are sorry to tell you that it is one of the things that you will not be able to transfer between iPhone and Android, it is the history and backup of WhatsApp.
This is because both operating systems work with respect to the backup of this application, so it is done on different platforms. On Android, it is done on Google Drive, and on iPhone, it is done on iCloud.
This means that you cannot pass the history of your chats. If that is true, that today there are tools that will allow you to make this transfer, although you should also know that these, although they work perfectly, are usually paid.