AREA 15 MUSEUM LAS VEGAS: 5 THINGS YOU CANNOT MISS!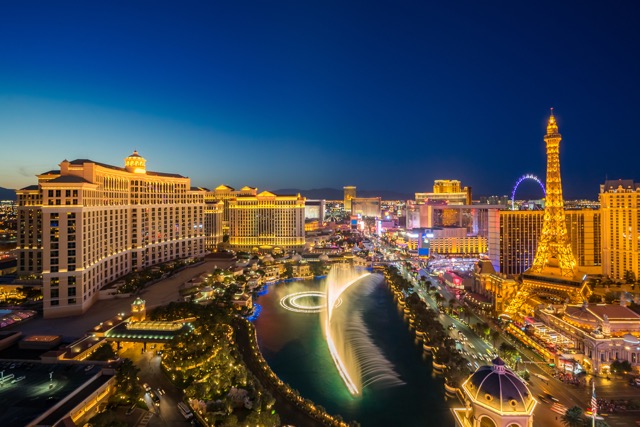 Are you ready to escape reality for a while? There's no better place to leave the world behind than Las Vegas, the city where time stands still and everyone feels like letting loose.
Why is AREA15 Las Vegas a must-see destination?
What is area 15?
It's difficult to describe the AREA15 experience but to put it simply, it's a futuristic shopping mall. Upon entering, you are met with a large open space where there are different vendors mixed with art installations. To the left and right are spaces filled with museums, interactive exhibitions, and shops.
Not only is it inside the huge warehouse, but there are also outdoor spaces that are used to house art from Burning Man, as well as other murals and art installations.
Area 15 attractions you must see
Omega mart by meow wolf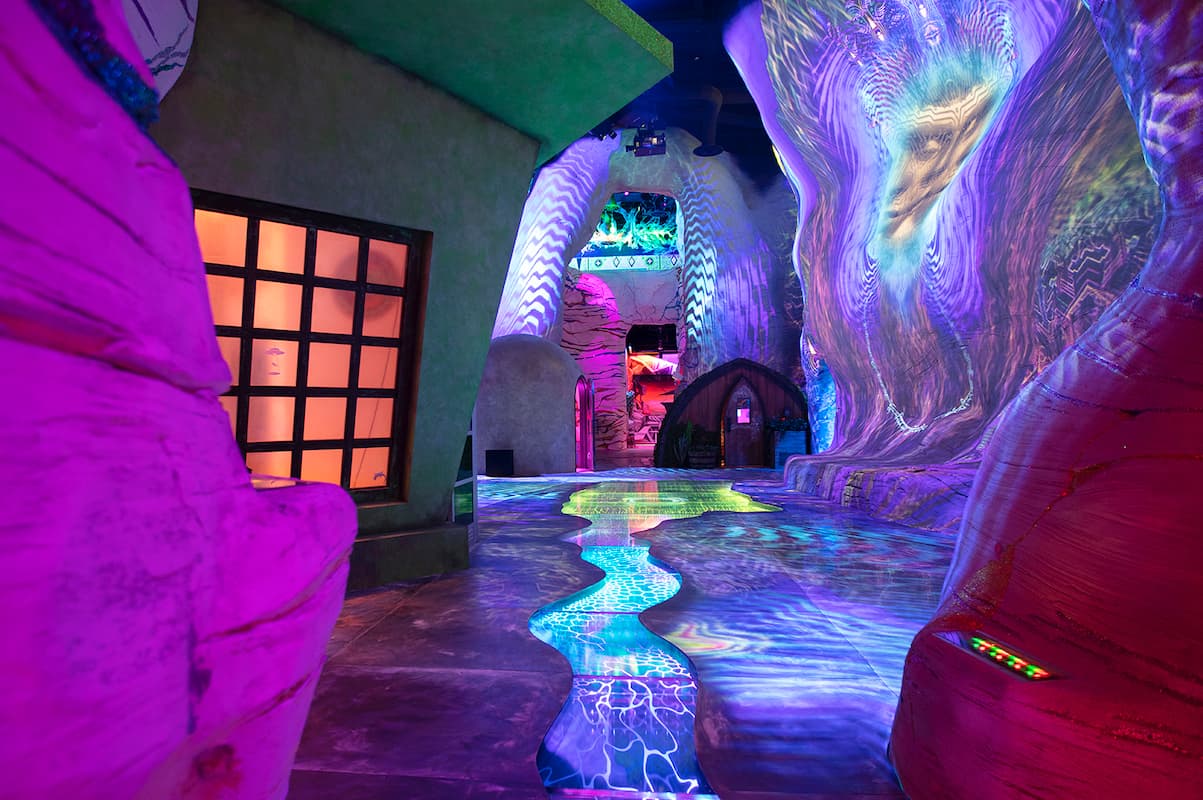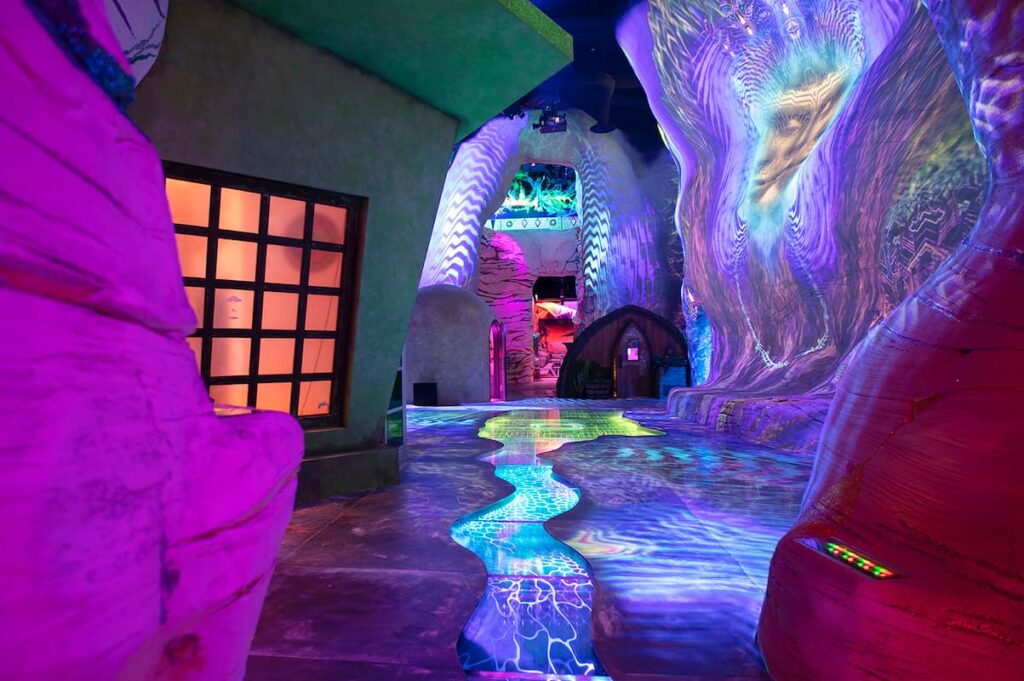 Tickets: $59 for adults, $50 for children, $39 for NV residents.
Meow Wolf's Omega Mart is AREA15's signature experience. It's a huge space that's hard to describe. It feels like you're in another dimension, and you can walk around and interact with the art on your own or follow the narrative.
Although this exhibition is more expensive, it offers the best value for money considering its size and the average length of the experience!
Visit Lost Spirits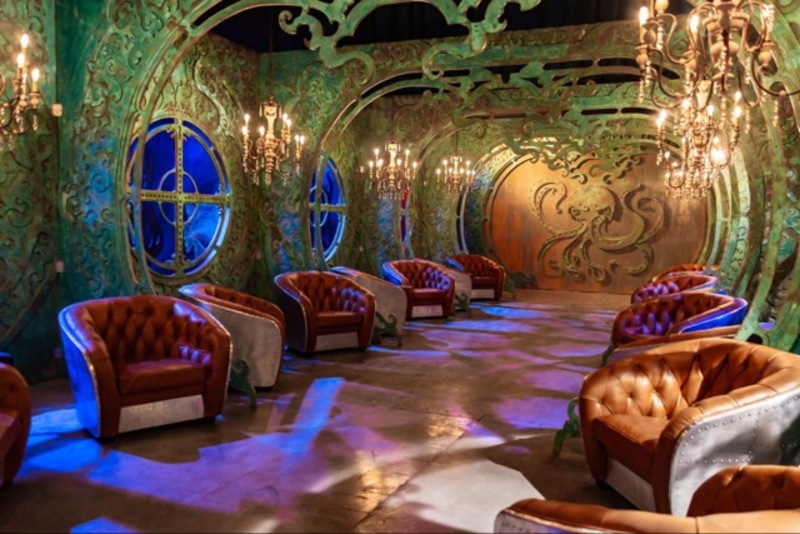 Tickets: From $74 ($45 for locals)
Lost Spirits has just started its guided tours in Las Vegas. It's a unique experience that is part distillery tour and tasting and part art exhibit.
The co-founder and artist behind this adult experience is similar to Disney or Willy Wonka. What is equally impressive is that he is a self-taught chemist, who came up with a revolutionary new distillation method to "age" rum (20 years in just 6 days).
They have plans to expand the experience, so we can't wait to see what magic they come up with!
Wink world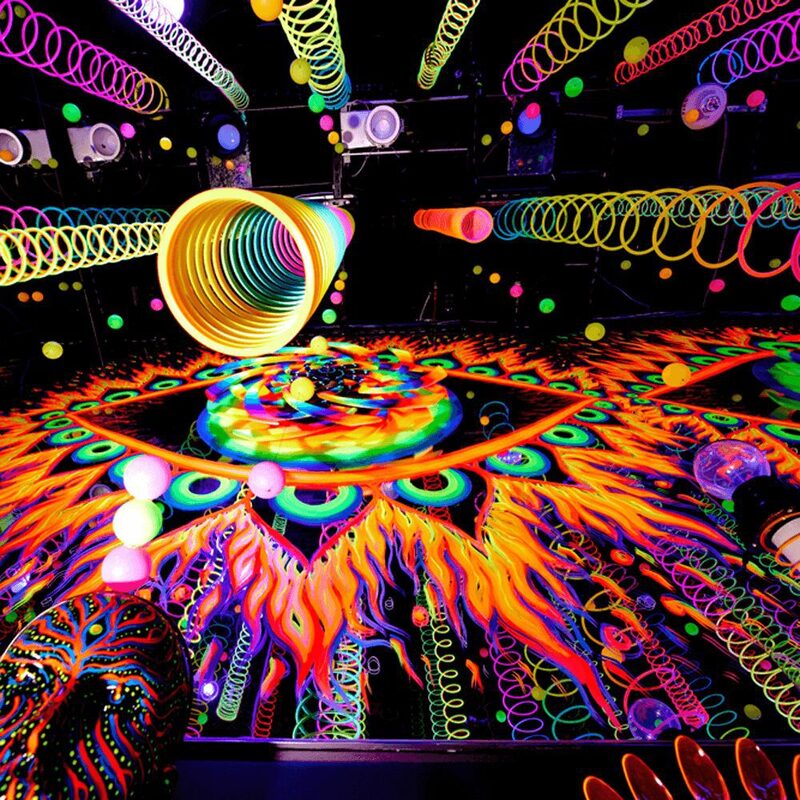 Tickets: $18 for adults, $14 for children (local prices available on the spot).
If you've ever been to a Blue Man Group concert and loved the show, you'll love Wink World.
Chris Wink, one of the three co-founders and Creative Director of Blue Man Group, created Wink World, which is a psychedelic art house. It's a little taste of his genius. You start by walking down a narrow corridor and looking at the artworks he has curated.
Then you enter six rooms of infinite mirrors. The difference between these infinity rooms is that they eliminate the "I" and seamlessly integrate sound, light, color and movement.
Illuminary
Tickets: From $24.
This immersive experience brings together technology, music and visual effects to create an amazing experience.
There are currently three different exhibitions: Space, Wild and O'Keeffe. You can also get upgrades to your experience, such as After Dark, which combines the experience with drinks.
Liftoff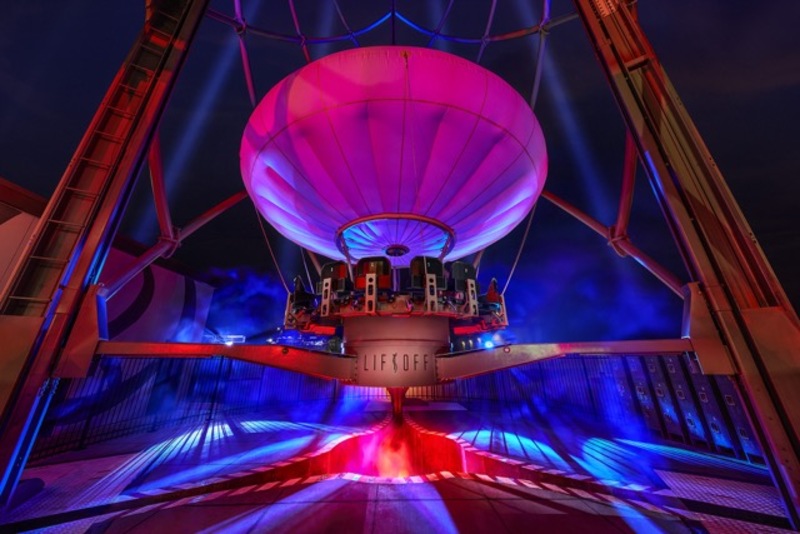 Tickets: $15 adults, $13 children
LIFTOFF is AREA15's newest attraction (opening February 2022), offering panoramic views of the Las Vegas skyline.
It's hard to miss the giant balloon and spiral structure located just outside the main entrance, and is the first of its kind built in the United States.
Climbing aboard, all passengers are facing inwards, with a seatbelt securing them to the seat. It looks like an inverted version of the Strat's Big Shot, but it's more of a sightseeing ride than a thrill ride.
The balloon then ascends to the 130-foot summit and rotates so you can enjoy a 360-degree view of the Strip and the surrounding area.
There is a lounge area where you can hang out while you wait and a bar for a drink during the ride.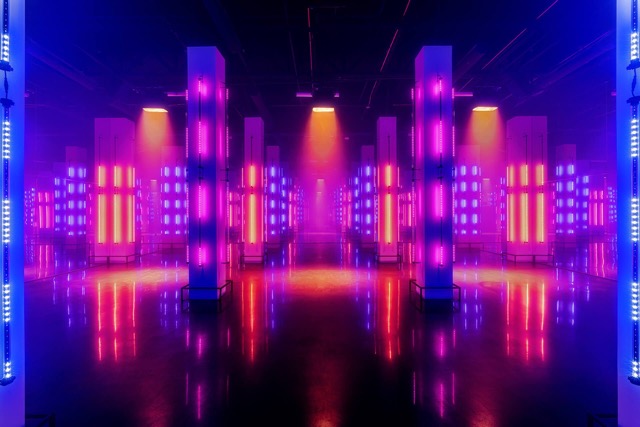 Tickets: $18 adults, $12 children
This museum is a fully immersive installation that uses sound and lights to explore the relationship between space, perception and time.
We know it sounds abstract, but the exhibition is abstract! Imagine an infinite room full of columns and mirrors. Then mix intense sounds with lights on the accompanying columns. The concrete floor is also semi-reflective, creating an even more open space.
While you're inside, you're free to wander around, but we recommend that you stay in one place to enjoy the experience. The show lasts about 12 minutes.
Have a drink under the oddwood maple tree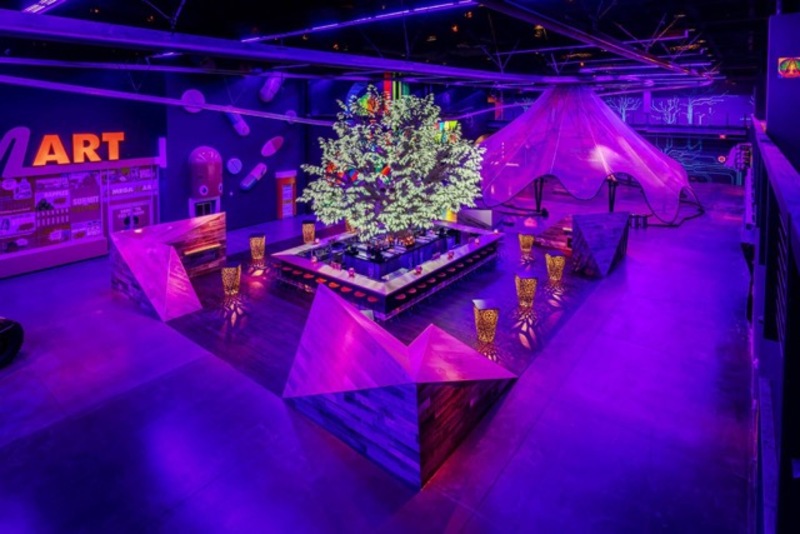 Tickets: Free. Buy drinks!
The 6-meter tall Japanese maple tree stands in the center of zone 15 and is made up of over 5,000 color-changing, flashing LED lights. Order a beer or a cocktail and enjoy a drink under its branches!