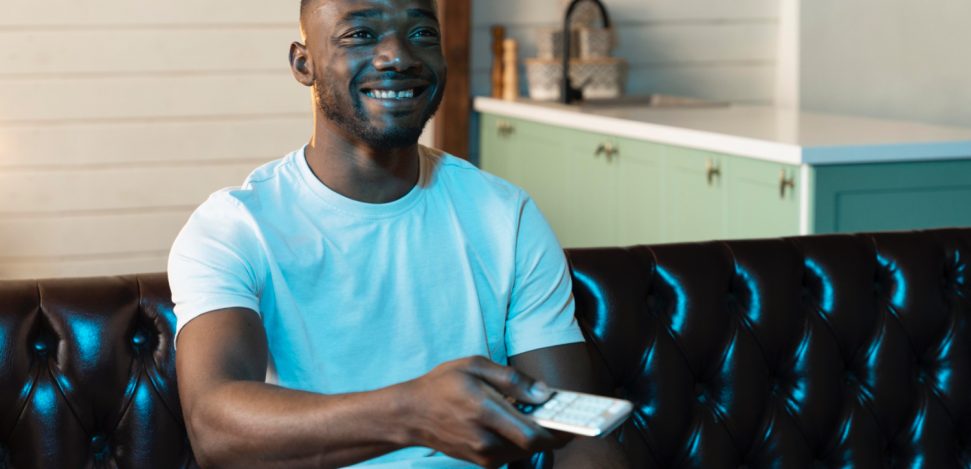 The year is about to end, that is why from Roll and Feel we want to celebrate it by talking about the best films of 2021! 
We provide you this list of the best movies for you to keep and don't waste hours choosing a movie on Sunday afternoons, here we go!
25 Best Movies of 2021
Gunpowder Milkshake
This action film dominated by a group of female heroines has a good dose of action and style, although it doesn't offer anything more exciting than its incredible cast. 
Karen Gillan, Lena Headey, Carla Gugino, Michelle Yeoh, Angela Bassett and Paul Giamatti star in this film, in which the abandoned daughter of a professional killer has followed in her mother's footsteps and has now become the deadliest person in the city. But when a mission goes awry and danger knocks on her door, she will need all the help possible. 
Cruella
Now it's the turn of Cruella de Vil! She started as an orphan on the streets of London and a fierce aspiring fashion designer in the '70s. As we can see, Disney continues to explore the lives of its most iconic villains, and you must watch this film about Cruella!
With a great sense of humor, Craig Gillespie directs this film starring Emma Stone, who tries to sell a complicated proposal with Emma Thompson.
Honeydew
A terrifying, amazing, and disgusting case, and a unique voice of terror. This movie will remind you of the advice your mother gave you as a child: "don't eat anything from a stranger." This advice will go unnoticed by Riley and Sam, who unknowingly engage in an evil experience.
It all begins when, during a trip to New England, the couple meets a hostile man who gives them a place to rest and sleep. What they don't know is that this region is having problems with crops and livestock due to poisonous spores.
This ordeal is a must if you like action, drama, and horror.
The Vigil
Dave Davis has left his Jewish community for life in Brooklyn, working for a Holocaust survivor who recently passed away.
What he doesn't know is that there is a demon, who also tormented the wife and the dead man in the past. The characters and the plot will make this movie one of the most terrifying you've ever seen in your life.
Love and Monsters
A life and death mission with an unexpected hero, supernatural villains, and a dystopian setting. It's one of the top-rated top teen adventures. In addition, it focuses on the end of the world and builds a very entertaining plot with a lot of charisma. The good news is that it is available on Netflix!
48 Shang-Chi and the Legend of the Ten Rings
Marvel, after marking an extraordinary inflection with Avengers, returns in phase 4, with the first Asian superhero protagonist!
What a wonderful movie! It picks up kung fu traditions and doesn't forget about humor at all. If you like Marvel and the futuristic plot, you cannot miss this movie at all!
Candyman
Thirty years after the first "Candyman" movie, producer Jordan Peele and director Nia DaCosta revive the character with a film that focuses on racism, police abuse, and gentrification.
Candyman is a vengeful ghost that appears if you say his name 5 times in front of a mirror and if he appears it won't be to chat but to kill you in cold blood.
Do you like psychological terror? Don't miss it!
Nomadland
This amazing movie won the Academy Award for Best Picture. It is based on the homonym book by Jessica Bruder, as we explained in our recent post about movies based on books.
The story will teach you many things about life nowadays in the USA, it's about a nomad woman who is traveling through the US, shortly after her husband died. 
Dune
Dune is another movie based on a book that was most expected by its fans. We think that the film Dune is a faithful and great adaptation of the novel, and it was quite successful all over the world.
As we have told you, Dune is placed on a planet called Arrakis, where you can find one of the most important raw materials, the famous "spice", which is a drug that lengthens human life. If you didn't watch it in the cinema, we recommend that you watch it on the biggest screen you can find, and with a good sound system, to enjoy Hans Zimmer' Music.
The Night House
This movie is, for us, the best scary movie of the year. Also, Rebecca Hall's performance will blow your mind.
After the death (suicide) of her husband, Rebecca discovers things about him and his secret life. Owen, her husband, was plotting a strange event in the vicinity of her home, which is located in the woods near the lake.
This movie is perfect if you like horror movies, in this thriller you will experience guilt, pain, and restlessness.
Malmkrog
Winner of the Giraldillo de Oro in the last edition of the Seville European Film Festival! This monumental film by Cristi Puiu leaves us breathless with very long conversations and shots. 
It is based on the novel by Vladimir Solovyov, it follows a group of friends from high society who meet in a mansion in Transylvania and argue about morality, politics, death, or the existence of Evil. Tensions rise as Puiu weaves together his critical portrait of the bourgeoisie in 20th century Romania.
Swallow
Carlo Mirabella-Davis's film, fantastic, rare, wonderful. It's about a young housewife, played by Haley Bennett, who spends her days alone doing chores and when she discovers that she is pregnant, she begins to feel that she is losing control of her life. Your solution to it? Begin to swallow small objects.
The director plays with sounds, colors, and textures and represents the battlefield that all female bodies can tolerate. 
Old
M. Night Shyamalan will surprise you with this new work. This film is an exploration of the passage of time and the speed of life through fantasy and pharmaceutical conspiracies. 
In this film, you can see a group of people spending time on the beach where they cannot get out and where time moves faster than normal. Are you gonna lose this drama? 
The Assistant
This film represents the routines of an assistant in the entertainment industry. During a day of work, the protagonist experiences the abuse that a lot of women have experienced in office positions for so long. 
This film is the best reflection of the need for movement. 
The French Dispatch
Another wonderful work by Wes Anderson is full of charm and humor. This film represents eccentric cinema, telling people's stories honestly and uniquely. This film is creativity, real cinema, you cannot miss it.
Minari
A film praised by American critics, winner of the Golden Globe for Best Foreign Language Film and the Oscar for Best Supporting Actress for Youn Yuh-Jung, this film by Lee Isaac Chung is undoubtedly one of the titles of the season, and also one of the best movies of the year. 
It recounts the experience of a South Korean family in the United States, who moved to a rural area to open a farm. It's a film full of sensitivity, which captures the experience of those immigrants who seek better lives in sometimes hostile places, and those families who are willing to do whatever it takes to ensure the future of their youngest members.
Titane
Watching this film will be the most surprising cinematic experience of the year. It won the Palme d'Or at the last edition of the Cannes Film Festival, it's destined to become a cult classic thanks to its complex look at gender, parent-child relationships, and violence. 
First Cow
It is considered one of the best movies of the year, one of the smartest westerns of recent years. This film is about two men in a demystified Wild West, where they discover a good commercial catch cooking some sweets cooked with milk stolen from a nearby cow.
You can't miss it, it is full of sensitivity, hope, and nuances. 
Promising Young Woman
Carey Mulligan takes revenge on those who ruined the life of her best friend and, at the same time, condemned herself. Don'texpect the typical 'rape and revenge' of raw violence and masculine gaze, but a provocative film that mixes the thriller with the romantic comedy and perpetrates through an inherently feminine imaginary an act of revenge that is not traditionally cathartic, but painfully realistic. 
Rizi 
This film has a lot to tell, the Malaysian director presents us with two very different men (one of them is his fetish actor, Lee Kang-Sheng), from the observational passivity of one to the frenetic activity of the other, from youth to maturity. 
It seems that a lot separates them, but the filmmaker achieves the impossible. This film talks about loneliness, love, and the passage of time without saying just a word, in a kind of contemporary silent film where words are unnecessary. 
Annette
This film by Leos Carax has not gone unnoticed, either by the music of the Sparks brothers that you won't get out of your head, by the baby doll, or by that cunnilingus from Adam Driver to Marion Cotillard without stopping singing for a second. 
Without a doubt, one of the most surprising films of the year, with humor and music.
Shiva Baby
The protagonist of 'Shiva Baby' is Danielle, a young woman who finishes her usual session with her 'sugar daddy', Max, and is late to a family funeral, although she has no idea of who has died. But what she will discover in that event will turn her life upside down. 
The Mitchells against the machines
We are not forgetting the most amazing cartoon movies of the whole year! This film is about the Mitchell family, who has a road trip interrupted by a technological insurrection that threatens humanity. 
It has the humor of The LEGO Movie and the originality and inventiveness of 'Cloudy with a Chance of Meatballs. This film shows there is life outside Pixar or Disney, are you going to miss it? 
Summer of Soul
And we don't forget the documentaries, this is considered the best of the whole year because It's an exciting miracle that connects the present and the past through music. It explores the Harlem Cultural Festival held in the United States in 1969.
Sabaya
This documentary film is full of suspense, courage, and sacrifice. Hogir, in Mahmud, along with his fellow volunteers, is dedicated to freeing kidnapped women from sexual slavery (at the hands of ISIS).
This document will generate empathy with the worst nightmares that the victims have had to go through. Testimonies also speak of these nightmares, and they refer to the occurrences with the recruiters.
Come True
It's a science-fiction thriller about Sarah, an 18-year-old girl who participates in a study that is about sleep. What can go wrong? We don't say anything more for spoiler danger, but we don't doubt that this film is going to leave you breathless.
And you, what movie or documentary would you add to this list?