BEST SACRAMENTO MURALS YOU SHOULD VISIT!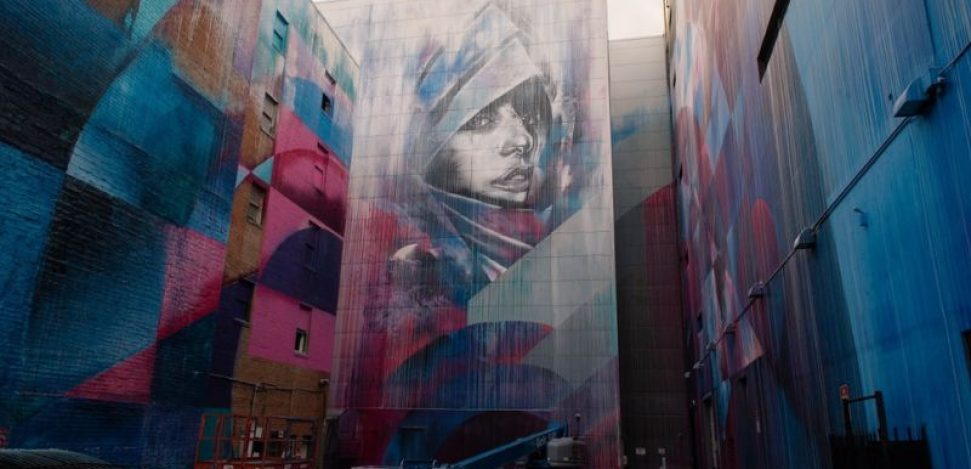 We love art and graffiti, which is more or less the same thing… Isn't it? 😉 We recently talked about the best murals found in Los Angeles, today we want to talk about the great Sacramento murals you can visit. What style are they? Where to see this public art? 
Best Sacramento murals
Sacramento is an especially colorful city! We can thank the selection efforts of Wide Open Walls, an organization that commissions world-famous mural artists to come and paint the walls of this beautiful city. 
Most of these murals are located in popular areas of Sacramento to go out to eat and hang out with friends. Some of them are on the Wide Open Walls mural map, and many of these murals have no name! 
Micah Crandall-Bear Mural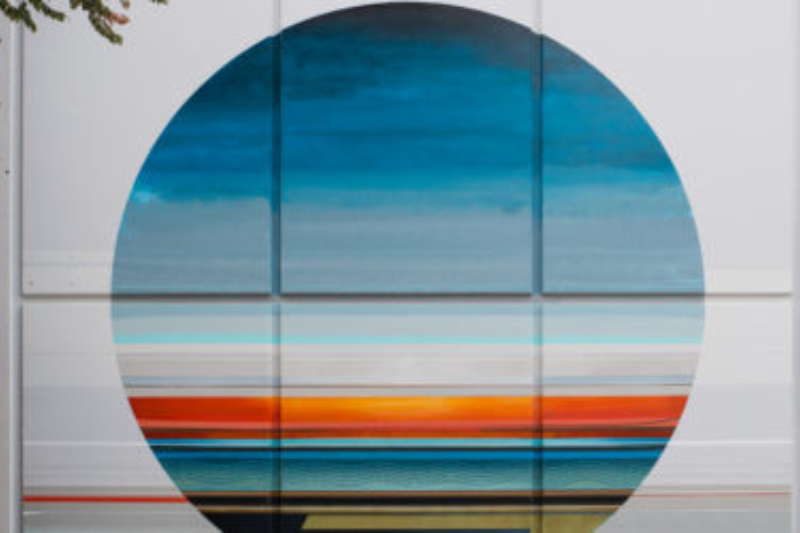 Font: Wide Open Walls
This street art piece of work is located in Sacramento's R District, which is a great downtown hotspot. Also in this same alley is Miles Toland's mural, It Was Only a Dream.
Micah Crandall-Bear's abstract landscape paintings examine the Earth's intrinsic resources and our willingness to its transformation. His concept is infused with linear layers ranging from the atmospheric to the subterranean. Landscape details allude to daily and seasonal changes in light, evoking a sense of evolution and balance.
 

 

 

Ver esta publicación en Instagram

 

 
Tyson Anthony Roberts Mural
Font: Wide Open Walls
This popular floral mural was painted by Tyson Anthony Roberts and is located in the parking lot of Canon Restaurant. Located at 1719 34th Street in Sacramento.
Canon is a popular spot for lunch and lunch in Sacramento. Next door is the SacYard Beer Garden and just down the street is Hawk's Public House.
Tyson is an artist and muralist based in Sacramento, California. He has been painting for over a decade and feels fulfilled by enriching the lives of others with his artwork. His current studio and mural works are brimming with vivid floral arrangements, botanical scenes, and unique plants. 
Jillian Evelyn Mural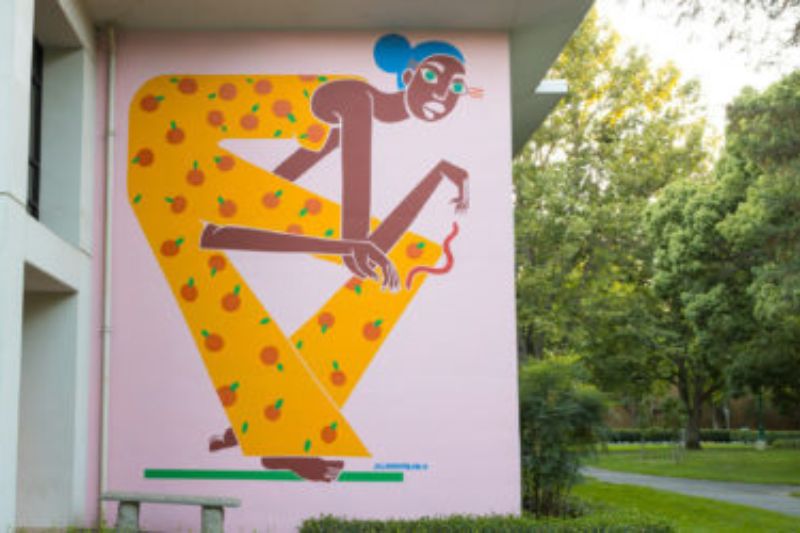 Font: Wide Open Walls
Sunday Vibes by the famous feminist artist Jillian Evelyn. Her aesthetic is very modern and feminine. You can find her in the Lassen Hall building on Sacramento State's campus.
Jillian Evelyn's paintings probe the depths of awkwardness, awkwardness, and contortion of both external expectations and one's thoughts. Evelyn paints her figures and abstractions bathed in vibrant colors. 
Jose Di Gregorio Mural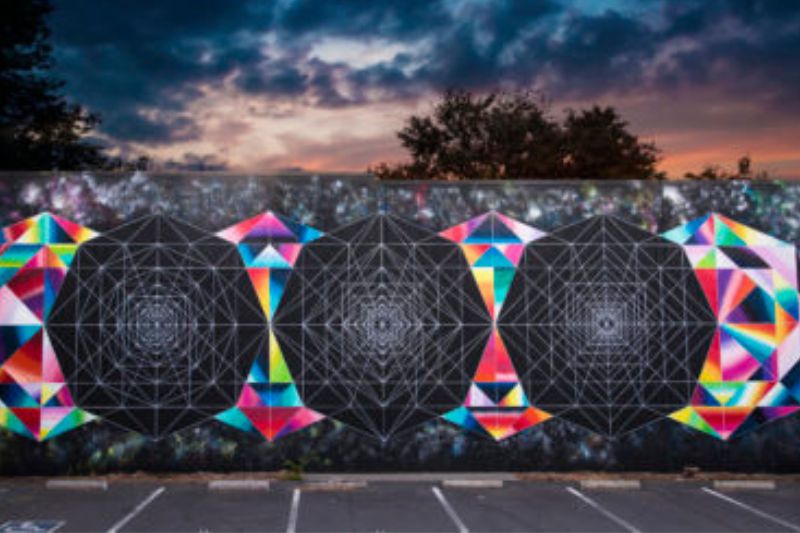 Font: Wide Open Walls
This colorful mural by Jose Di Gregorio makes a bold statement. You can find this mural inside the Beatnik Studios parking lot at 723 S Street, Sacramento.
Since this mural is on S Street, you are one block away from the R District. It's within walking distance of the popular vegan restaurant Plant Power Fast Food and Mochinut.
His work features intricate hand-drawn geometric patterns with vivid gradient colors and celestial nightscapes. The patterns allude to out-of-body sensations such as fight or flight within panic attacks or hallucinatory distortions and the visual sensation of seeing the same image superimposed as if in motion, known as palinopsia tracers. 
🎨Do you like hallucinatory patterns? Learn more about Psychedelic Art!
Maren Conrad Mural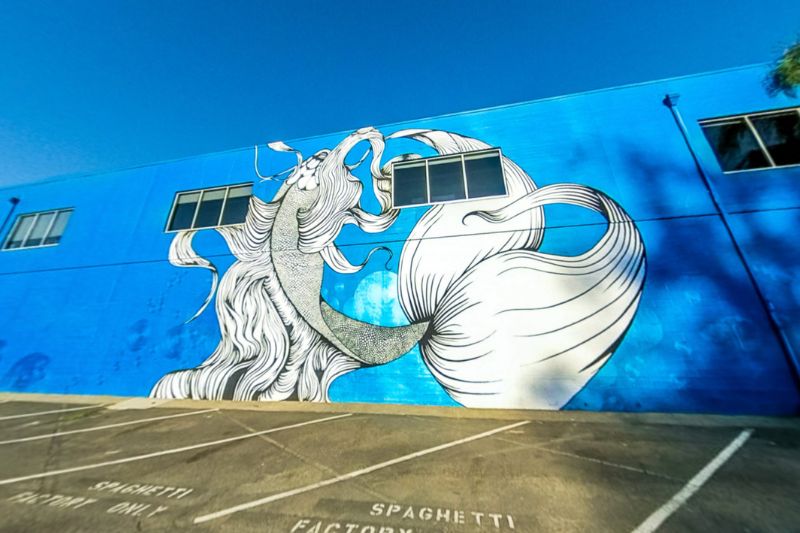 Font: Wide Open Walls
This huge mural depicts a serene scene of koi fish and bubbles. It is located at the back of the MARRS building at 1050 20th Street in Midtown.
As a female muralist, the desire to transform dangerous alleys into settings for playful interactions is rooted in self-preservation. The very places that now adorn her 12,000+ square foot creations were once places she would have been afraid to walk through alone.
 

 

 

Ver esta publicación en Instagram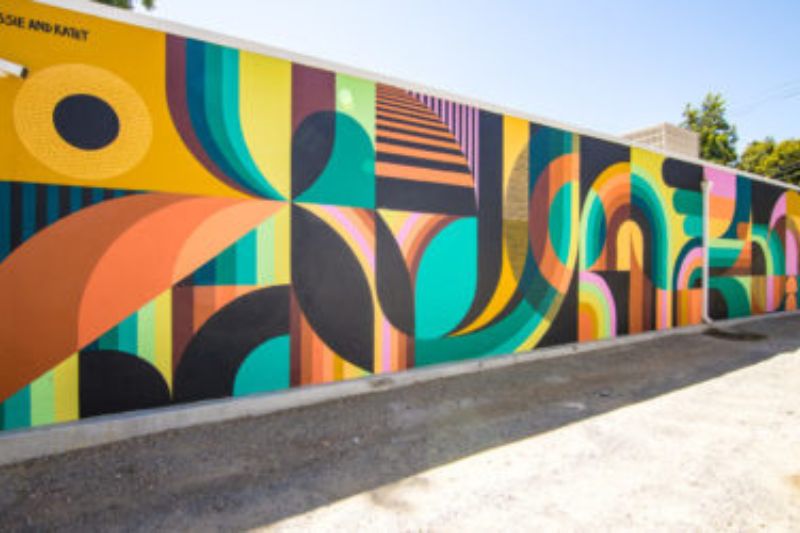 Font: Wide Open Walls
This colorful, abstract mural is located on the exterior wall of the trendy Nug Herb Shop at 1918 16th Street in Sacramento.
A couple of blocks from the R District with the trendy Ice Blocks mall, you can walk to Beast + Bounty and Milk Money.
Tavar Zawacki Mural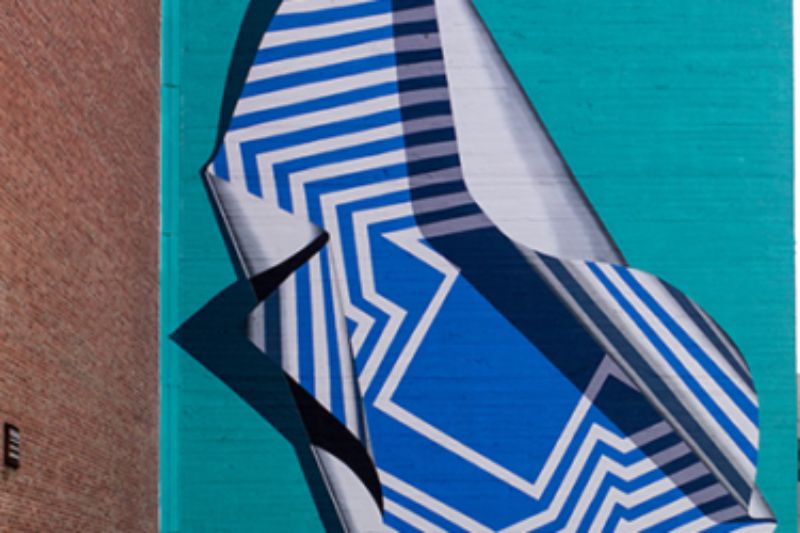 Font: Wide Open Walls
As you drive through downtown Sacramento, you can't miss this colorful mural on the side of a huge building. It is located at 921 11th Street.
This building is right in the heart of downtown, with Nash & Proper and Prelude Kitchen restaurants just a few blocks away.
He is a self-taught artist who has acquired his knowledge through trial and error in his creative process. 
Ilse Valfre Mural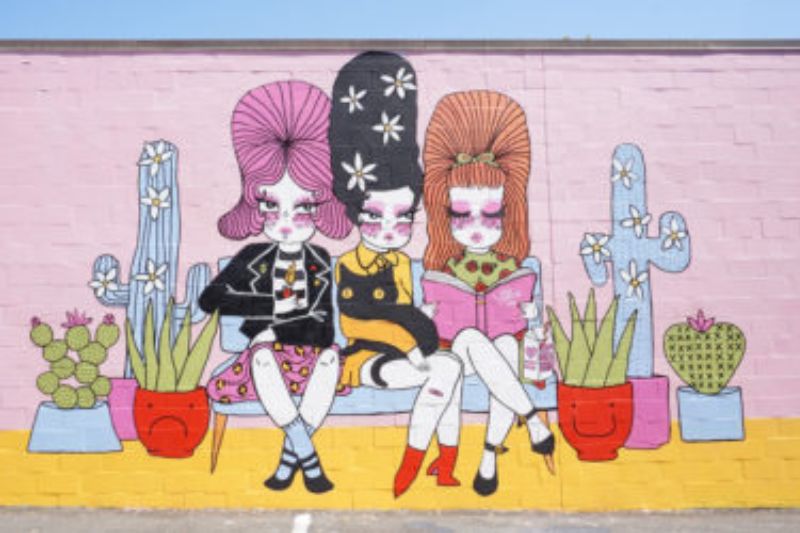 Font: Wide Open Walls
Located at 1815 K Street, Ilse Valfre's mural is in the back of The Porch Farm to Fork restaurant. You can find Ginger Elizabeth Chocolates and Patisserie.
Do you have any favorite murals in Sacramento?