DID YOU WATCH SQUID GAME? BEST KOREAN DRAMAS ON NETFLIX!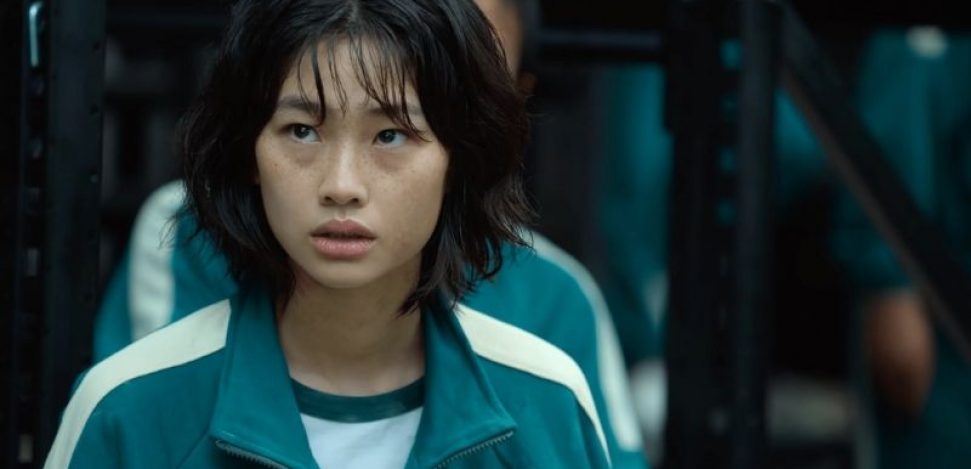 If you're a fan of the Korean series and can't wait for the premiere of season 2 of 'Squid Game', you can try these recommended Netflix series. If you liked 'Squid Game', you're going to love these, get ready to eat your head off! 😉
Best Korean dramas on Netflix
Alice in Borderland
Do you love the Netflix originals such as Squid Game? Check out Alice in Borderland, which follows an aimless gamer and his two friends when they suddenly find themselves in an empty version of Tokyo. To survive in this wasteland, they must compete in dangerous games. Sounds familiar right? 
Extracurricular
The story follows Oh Ji-soo, a young man who decides to commit a series of criminal activities to pay for his studies at university and lead a good life. However, in the eyes of his classmates, he's a model student and no one suspects him of the atrocities he commits outside the classroom with his friends. But his luck runs out when a classmate begins to notice him and discovers his macabre double life. 
Rugal
Kang Gi-beom is an exemplary police detective. Such is his effectiveness that he's on the verge of taking down a nationwide criminal organization called Argos, but ends up being betrayed by his men. In the attack, he loses his eyesight and his family, including himself. Thanks to a company specializing in biotechnology called Rugal, which is responsible for giving him certain lethal abilities that will make him carry out his revenge at any cost. 
Sweet Home
Cha Hyun-soo is a lonely young man who, after the death of his family in an accident, moves into a new flat. As the hours and days pass in his small home, everything around him is changing atrociously. Humanity out there is turning into monsters. However, the protagonist possesses fierce inner demons that will serve him to survive and to end these demonic creatures. 
My name
Yoo Ji-Woo is a young woman who, after witnessing the murder of her father, is driven by a desire for revenge. To take justice into her own hands, Ji-Woo joins one of South Korea's most notorious criminal organizations, where she'll hone her skills as an elite assassin. Together with the leader of this drug gang, the protagonist will try to find the culprits behind the death of her parents. However, Ji-Woo will have a double role as a police infiltrator in the gang.  
📺  Looking for miniseries to watch in one day? Find out our selection of the best mini-series!
More series like Squid Game on Netflix
'3%' 
3% takes place in a distant future, where the majority of the population lives in poverty in a place called "The Inland". But there is a way out: every year, all 20-year-olds can participate in a series of tests that will allow them to get away from the Inland. Only 3 percent of the children make it to a new and better world, and they'll have to fight for their lives once they reach the new location. If you fall in love with the mystery and sci-fi aspects of Squid Game, you'll probably love 3%!
Black Mirror
If you haven't seen Black Mirror yet, we definitely recommend you give it a try after Squid Game. Basically, the series predicts what will happen in the future: today's world. Episodes include creepy video games, messy singing contests, out-of-control social media rating platforms and more. Actually, Squid Game feels like it's part of the Black Mirror universe, with the intricate twists and underlying social message. Even if you've already seen every episode of Black Mirror, why not revisit your favorites?
The Society
Want another sci-fi cast to obsess over on Netflix? Look no further than The Society, which follows a group of teenagers who encounter one of the biggest mass disappearances of all time. When they travel to Connecticut, a bus full of high school students runs into a storm and must turn back. Unfortunately, when they arrive home, all the adults have disappeared from their hometown. They will have to work together to solve this great mystery and restore the world to normal.
Sense8
When eight strangers around the world find themselves connected in some fantastic way, they must find a way to stop the violent vision they saw from coming to life. The look of Sense8 will remind you of Squid Game, with both sci-fi series bringing groups of people together to fight the forces of evil. This hit series was one of Netflix's first major original series and also marked Lilly and Lana Wachowski's first foray into television.
The OA
The more mystery, the better, right? Netflix has more in the mind games department, so don't miss The OA after you've finished watching Squid Game. The series was created by and stars Brit Marling as a young woman who suddenly returns home after being missing for seven years. As the FBI and the woman's family try to piece together her disappearance, they realize that there are darker forces. What is especially strange is that the woman has returned home and can finally see, even though she was previously blind.
So, which one are you going to watch? Don't forget your 🍿