DOES WEED MAKE YOU ANGRY THE NEXT DAY?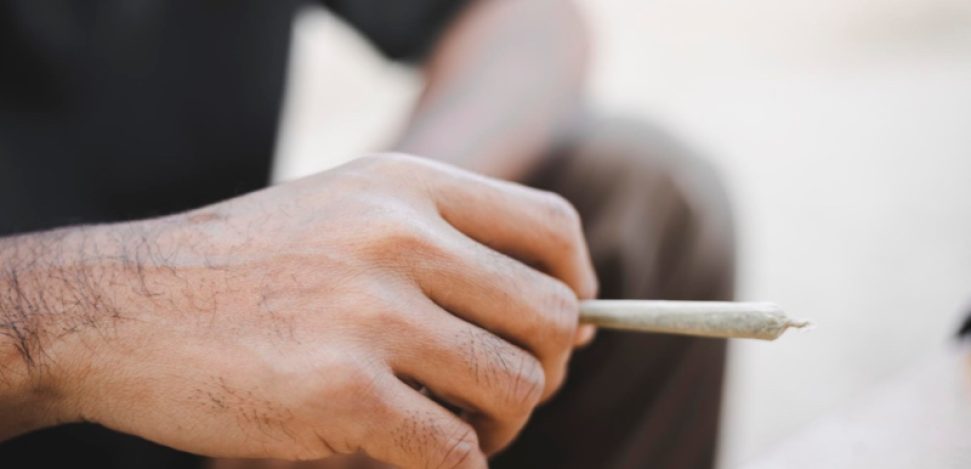 It's conceivable that excessive consumption of marijuana or prolonged use could potentially lead to the development of anger-related problems.
While marijuana is commonly linked to a calming and relaxing influence, there have been reports suggesting that certain users may experience heightened aggressive behavior. The precise mechanisms behind these effects are not fully understood, but researchers hypothesize that factors such as withdrawal symptoms or prolonged use during early stages of life might contribute.
Additionally, the composition of the cannabis strains used is a significant factor to consider. Strains with higher levels of tetrahydrocannabinol (THC) have been associated with an increased likelihood of inducing feelings of paranoia or anxiety, which are frequently linked to aggressive tendencies.
This post explores the potential association between marijuana and anger, delves into the underlying reasons, and offers insights on how to address this potential issue!
The Impact of Marijuana on our mood
Marijuana contains a compound called tetrahydrocannabinol (THC), which is a type of cannabinoid. Alongside other cannabinoids, this substance interacts with our endocannabinoid system (ECS), a complex network of transmitters that serve various functions within our bodies, including the regulation of our mood.
Inside the ECS, numerous receptors are distributed throughout the body, responding to these cannabinoids. Specifically, CB1 receptors are believed to play a role in managing anxiety and emotional states.
CB1 receptors are concentrated in brain regions like the amygdala, cortex, and hippocampus, where they contribute to the regulation of emotions. When THC enters the body, it acts as an agonist for the CB1 receptor, leading to its activation.
Because THC effectively binds with CB1 receptors, it produces psychoactive effects that include alterations in mood and motor control. However, the scientific understanding beyond this point is still under debate, given that the effects of weed use can vary significantly from person to person.
Experiencing the Sensation of Being "High"
Frequent users commonly describe a sensation of being "high" when consuming marijuana. Tetrahydrocannabinol (THC) activates areas in the brain associated with pleasure, similar to the response triggered by activities like eating and engaging in sexual experiences. 
Consequently, dopamine, widely recognized as the "feel good" neurotransmitter, is released. This release contributes to feelings of relaxation and happiness. Such effects are frequently observed with lower doses of THC, though higher doses can potentially result in the opposite effect!
Cognitive Impact
In addition to inducing feelings of euphoria, marijuana has the potential to induce altered thinking, heightened sensory perception, increased engagement in risky behaviors, and compromised motor skills. The extent of these effects is influenced by factors such as the potency of the cannabis, individual tolerance levels, and the chosen method of consumption.
While some individuals, including figures like Steve Jobs, contend that marijuana enhances creativity, recent research suggests that it could impair our ability to engage in divergent thinking when taken in high doses.
A study conducted to examine creativity levels among groups consuming low-potency, high-potency, and placebo cannabis revealed that participants consuming low-potency marijuana did not experience a decline in creativity. 
Conversely, those in the high-potency group exhibited impaired creative performance. This suggests that higher doses of cannabis may hinder creativity, although further investigation is needed to establish this correlation conclusively.
Impact on Mental Well-being
Lower doses of cannabis might offer a reduction in anxiety levels. Consequently, many individuals with anxiety disorders have reported using marijuana to alleviate their symptoms. However, as dosage increases, studies indicate that cannabis could elevate anxiety levels, which could be especially detrimental for those already managing anxiety disorders.
Due to its psychoactive properties, THC could be linked to the emergence of psychotic disorders and other mental health conditions. Findings from a multicenter case-control study revealed that individuals who used marijuana daily had 3.2 times higher odds of developing a psychotic disorder compared to those who had never used it. This suggests a potential association between chronic cannabis use and adverse mental health outcomes. Nevertheless, further research is necessary to gain a comprehensive understanding of this relationship.
Another review highlighted that individuals with mental illnesses were more inclined to self-medicate using cannabis, further fueling debates surrounding its benefits and drawbacks.
Can Cannabis Lead to Irritability?
Based on existing knowledge, determining whether the use of cannabis triggers anger problems isn't straightforward. The response to cannabis use can vary among individuals. While marijuana is commonly linked with feelings of euphoria, some individuals might encounter negative effects such as anxiety and paranoia, particularly when consuming high doses of the substance.
Additional aspects that warrant more comprehensive investigation include whether marijuana contributes to psychosis and the potential influence of chronic usage on feelings of anger or irritability.
Psychosis and its Link to Cannabis
Cannabis has been associated with around 50% of cases involving psychosis, schizophreniform psychosis, and schizophrenia. According to the National Institute on Drug Abuse Cannabis Research Report, individuals who consume high-potency marijuana daily may be up to five times more susceptible to developing psychosis compared to those who do not use the substance. Several factors, including the age of first use, potency of the marijuana, and genetic variability, are believed to contribute to this correlation.
However, it's important to recognize that the causative factor is often unclear. Some studies have found that adolescents with a predisposition to developing a psychotic disorder may be more inclined to use cannabis, potentially as a form of self-medication.
A report from 2017 suggested a potential association between violent behavior in cannabis users and the onset of psychosis, along with delusions of being under attack. 
The report presented a case where an individual with marijuana-induced psychosis believed that killing patients at a care facility would benefit society. Although anecdotal in nature, meaning it can't be generalized to represent the entire population, these findings underscore the need for further research into the possible relationship between marijuana and psychosis.
Impact of Chronic Use
In contrast to historical perceptions, fewer teenagers today view regular cannabis use as harmful. Additionally, daily cannabis use among U.S. citizens increased from 1.5% to nearly 4% between 2002 and 2023.
While speculative, there have been instances of psychiatric disorders, like bipolar disorder and schizophrenia, emerging after prolonged marijuana use. This may help explain symptoms such as aggression and irritability in certain infrequent marijuana user cases.
Research indicates that chronic marijuana use could elevate the risk of psychiatric disorders. Although this phenomenon has been observed in a limited number of rare cases, more comprehensive research is necessary to establish a conclusive cause-and-effect relationship!
And when you smoke, do you feel angry?