GTA 6 ROCKSTAR GAMES: THE MOST ANTICIPATED GAME OF THE DECADE!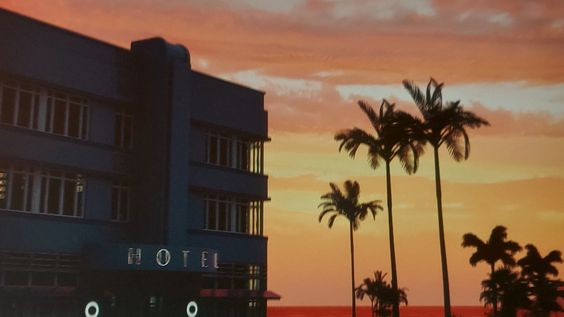 Rockstar Games is not going to stay only with GTA V to live on rent, knowing the potential that it has the most media sandbox in the history of video games. It's finally official that they are working on GTA VI! 😉
GTA VI: release on PC, PS5, and Xbox Series
The most rumored around the launch of Grand Theft Auto VI is that it will be an exclusive next-generation game, so the new PS5 and Xbox Series X|S came into the bag, with a probable adaptation to PC, perhaps not for the same day, but shortly after, as happened with the fifth chapter, already in 2015.
New developments in relation to its development
The main goal seems to be to mitigate the stress and crunch that the studio's employees suffered with the massive Red Dead Redemption 2.
That's not to say it won't be a big GTA, but it probably won't be as ambitious as its fifth installment was, with three protagonists and, therefore, three intertwined stories. And with a content that hasn't stopped renewing itself during all these years, with millionaire sales.
It's worth remembering, on the other hand, that Dan Houser, one of the founders of the studio and screenwriter of the GTA saga and other Rockstar Games productions, left the ship in 2020, after more than 20 years of work.
Grand Theft Auto: Project Americas. Vice City?
One of the most extensive alleged leaks took place in early 2018, where it was dropped that its codename would be Project Americas. Our role will be that of an aspiring drug dealer named Ricardo, moving through the iconic Vice City from the unforgettable Grand Theft Auto: Vice City released in 2002. 
Its setting would take us to the 70s and 80s, experiencing changes in those two decades, not only in terms of the songs that sounded, but also in the appearance of buildings, vehicles… And as a curiosity, a young Martin Madrazo is mentioned, who we saw in GTA V as the leader of a Mexican cartel.
Gameplay: how will the new GTA be played?
There is an important detail in this alleged leak, ensuring that the game won't be as realistic as Red Dead Redemption 2, but will be halfway, with more arcade elements. Now, the curious thing is that we would enjoy a vehicle similar to the horse in this Wild West game, by storing all our belongings in its trunk. It's as if we had a portable "base".
Adverse weather conditions will have a greater weight in this GTA VI, apparently, suffering all kinds of inclement weather, such as hurricanes, floods… 
On the other hand, it's rumored that it will have a construction mode similar to GTA: Vice City Stories 2006, but enhanced, where to create our drug empire from scratch and take it to its peak. And this is sure to consume many hours. 
And yes, it's also mentioned that there will be a gigantic prison that will play a special role for a good chunk of the game. That's what fits the most, no doubt about it.