HOW DO YOU MAKE YOUR PHONE CHARGE FASTER: TIPS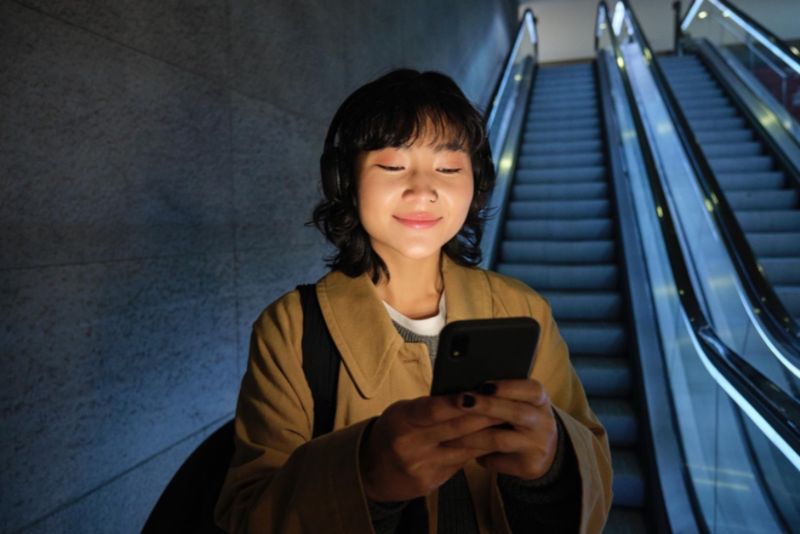 Are you about to leave but your smartphone's battery is in the red? Check out our tips for speeding up charging time to leave with peace of mind!
Tips and tricks to make your phone charge faster
Don't use your smartphone while charging
The recharging time of the device will be shorter if it isn't used. Therefore, if possible, you should avoid using your phone while it's recharging, in order to speed up the process. Ideally, wait to show off your latest vacation photos or to call your grandchildren!
Close applications and connections
In the same vein, the less the device is used, the faster it will recover its battery. All the applications installed and the different functionalities lead to an overconsumption of energy. That's why it's advisable to close all your applications (which often remain open), to cut Bluetooth and Wi-Fi connections, which consume energy, and even 4G in some cases, and to turn off unnecessary features.
In case of an emergency, we think of airplane mode!
To optimize the recharging time of your smartphone, there is nothing better than to switch it to enable airplane mode. The device's battery will then be much less stressed, which will save you a lot of time. An even more radical solution is to turn off the device, which will force you not to use it at all and will reduce the charging time by at least an hour in total.
Use the right charger on a wall outlet
Charging performance is greatly improved by using the smartphone's original charger, which is the most suitable, especially since some have a fast charging function. 
For an Apple phone, prefer chargers with MFI certification, which ensures optimum compatibility with the brand's devices. 
And for Android phones, forget about standard USB charging cables (USB-A to USB-C) that can damage your device and prefer so-called "universal" chargers (USB-C to USB-C) of known brands. Models of this type are sold by Belkin or Huawei.
Also, connecting your device to a computer via a USB plug will be much less efficient than connecting it directly to a wall socket.
Don't wait until the last moment
The last, more general advice is to never wait until the battery is close to 0 to think about recharging the device. Since the new lithium-ion batteries, the autonomy of the smartphone isn't damaged when recharging to 50% or even more. The ideal is to operate in half-cycles and never let the battery fall below 20% and rise above 80%. 
So remember to charge the device as soon as the opportunity arises rather than waiting until the last minute.
Avoid fast and wireless charging
Although it doesn't degrade your battery or your smartphone, wireless charging consumes slightly more power than wired charging. As a result, the charging time will be longer.
In recent years, many manufacturers have introduced "fast chargers" that can give your battery a real boost. Practical, they can however damage your device in the long term. So it's best to avoid them!