HOW TO BE A HIPSTER: A QUICK GUIDE!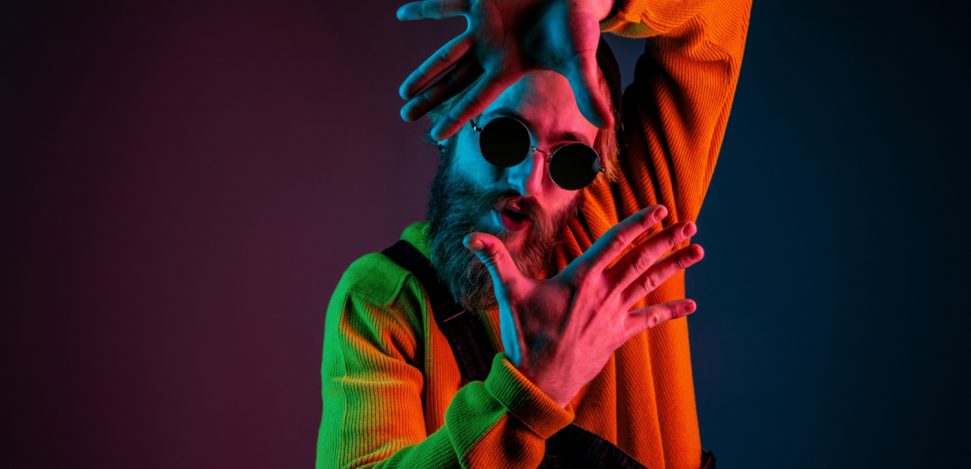 You have been watching them for a long time and you like or envy them, and sometimes you want to be a cool hipster, like them. You are lucky because, in this post, we won't talk about tattoos, but about how you can be a hipster! Don't go!
How to be a hipster: The best guide!
Hipster friends
You have to know that Hipsters move in packs or at least in pears, don't try to be the weirdo of a group of ordinary people. You will look like a freak, although you are the coolest of them 😉.  
Hipster neighborhood
A residential neighborhood on the outskirts of a city is not hipster acceptable. Think of New York's hackneyed Williamsburg, San Francisco's Mission District, London's Shoreditch, Amsterdam's Noord, Mexico's La Roma, or Berlin's Kreuzberg. Maybe you also can transform a no hipster zone into a hipster zone! 
Red lips
It's essential 24 hours a day! Even if it's to go to work. Or for bread. Red lips will be your facial hallmark if you want to be a hipster girl!
Red and faded nails
The nails will preferably be matching the lips, but in its neglected version, as if you had painted them a long time ago and you didn't care to touch up the polish again. It's part of the vintage philosophy and hipster style.
The hair
There are two essential hair 'complements' in the hipster woman: the bangs and the high bun, the knit knot. Maybe you can also try to make highlights, but you know, with the same philosophy as with red nails…!
The beard
First, it was the mustache but now the beard is the most hipster facial complement in the world. Preferably if it's long and unkempt!
Tattoos
We have said that we wouldn't talk about tattooing…. But you have to wear at least a visible one! And if it's retro, ironic, or childish motifs, the better! In addition, piercings, and lobe dilations, are also well received, both in men and women. 
Vintage Clothes
And here comes the best part… To dress like a hipster, you have to love vintage, no, better yet, you have to be IN LOVE with vintage. You have to be a great user of the local thrift stores, second-hand stores, and posh markets, and of all the clothes that have a certain used or worn touch. Your grandparents' closet can be a great source of resources 😉
Remember to always choose skinny jeans, some band t-shirts and, of course, a good flannel shirt.
Glasses
They should always be with the pasta frame, metal is only allowed if they are 70's, aviator models! You can use the Wayfarer of a lifetime (sun or graduated) or pear-type such as Terry Richardson.