HOW TO COMPOST AT HOME? EVEN IN AN APARTMENT!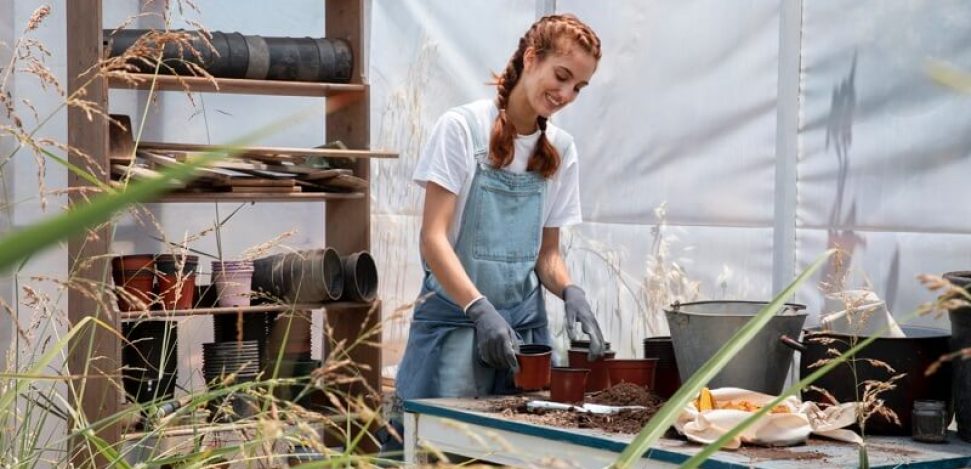 There is more and more awareness of the environment, natural uses, what is the best way to treat our planet earth and its many possibilities, and what type of food is more sustainable. There is no planet B and this is the time to make decisions!
More and more homes are building their homemade compost to give value to that organic waste that is thrown away every day. It's not necessary to have a huge garden or even a green space. It can be composted directly in adaptable containers.
But first, what is compost?
Organic waste is some of the worst pollutants on planet earth.
One of the main problems that the earth has is the greenhouse gases that are released from organic waste and landfills. That is why when you enter the compost world, you recycle all the organic waste from the home, that is, most of the food remains, and you mitigate this effect a little more.
The etymology of the word compost says that it's the final result of composting, the decomposition of all organic materials, such as eggshells, plant remains, fruits, and vegetables, among others.
This biological process of degradation will be transformed into soil that will be harvested inside the compost bin.
We explain how to make compost at home!
There are many benefits and contributions of compost to the soil because it's an economical and high-quality fertilizer that provides nutrients to the soil, gives strength to plants so that they develop and grow superbly, and increases porosity and water retention.
This organic and natural fertilizer is a good stimulant for you to get down to work and build, with this step-by-step, your homemade compost bin:
Step 1:
A wooden box is necessary, if possible, with a lid that can be made or has holes.
Step 2:
Dispose of organic debris, both wet and dry, in layers, that is, a layer of soil, then a layer of debris, then a layer of soil, and so on.
Step 3:
Once the tower is assembled, leave the compost in an open space, but away from the sun, covered with leaves and branches so that the waste can breathe.
Step 4:
Water carefully, and don't drown the compost, so that microorganisms break down the materials.
After approximately 8 weeks, the composting can be checked. If it has a fresh aroma and the color is intense and dark, it means that the decomposition process was effective, and it can be added to plants, gardens, parks, and open spaces.
Discover the advantages of composting at home
As we have been saying throughout the note, this practice is a pure benefit. Especially for the recycling of organic matter that is thrown away daily in all houses.
A ping pong of the main advantages is:
Reduce the amount of organic waste that goes to landfills.
Reduce the use of chemical fertilizers.
It gives you the important nutrients for plants to grow strong.
The use of drinking water is saved because the compost generates natural humidity.
Another way is composting tea, a liquid consistency that gives lots of high-quality nutrients to marijuana crops.
The advantages are all since it improves the balance of the ground.
It gives more vigor to the plants during their growth.
It favors the assimilation of nutrients.
Prevents the appearance of fungi and pests.
It's 100% natural preparation, simple to prepare, and economical.
Now that you have more information… Cheer up to compost in your house or apartment!