HOW TO START A CONVERSATION ON TINDER? OUR TIPS 😉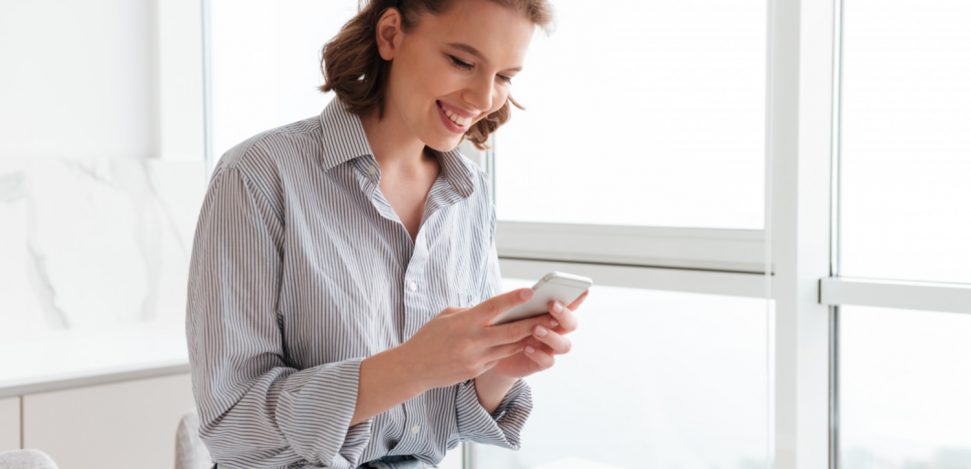 Surely more than once you've matched with someone on Tinder and the conversation has come to nothing, you literally never spoke. Well, today we are going to give you the best tips to talk to someone for the first time on this famous dating app. After this post, you'll be dating for sure! 
How to start a conversation on Tinder: the basics
Getting to know a new person is a complicated process for those who tend to be introverted or shy. To start a conversation after a Tinder match, it's important to be genuine, eloquent, or creative. If you need a boost, Tinder also has some unusual ideas to show initiative in conversations and make them flow naturally. Similarly, if you want another type of help, consider these phrases that will be shown here! 
Questions
One way to break the ice in a conversation and learn more interesting information about the other person is to ask questions. These can be about favorite foods, particular tastes in extreme activities, possible future trips, choosing between two options, etc. If you want to start with a question, look at these examples! 
Cinema or theater?
What would you like to eat after visiting Paris?
What country would you like to visit?
What's your favorite film?
Summer or winter?
What would be the best birthday present for you?
Sushi or pizza?
Dogs or cats, stray or pedigree?
👉 Have you "matched" with a trans person? Then you should read our article about what not to ask a trans person! 
Games
Initiating conversation with games challenges the other person's wit, knowledge, and intelligence 😉. This can be a double-edged sword that many people on Tinder may not respond to at first, but many others will want to respond. If you take a chance with this approach, read some ideas:
Tell me 3 things about yourself: one of them must be true and two must be a lie. I will try to guess the lie ones. 
I'm going to send you several emoticons and you tell me which Disney movie it is.
If I tell you a phrase, would you guess the song?
Two extreme choices and you only have to choose one: (here you put a couple of funny choices you can think of).
Interests or activities
Art in general, food, and physical activities unite many people. This can be seen in profile pictures or those linked to Instagram where there they will demonstrate the music they like, the countries they have visited, if they like vegetarian food, the sports activities they have done, etc. In those cases, you can ask some of these questions:
What is the movie or series you recommend the most on Netflix/horror/comedy?
What places do you visit during your vacations?
What is the food like in (the country the other person has visited)?
If you could take three books with you on a trip to Ireland (or whatever country you want) what would they be?
So you like (the artist you've seen in their biography)! Have you seen/read/listened to their latest hit?
Flirting
This is the part that everyone is looking for 😈… But also the easiest part to screw up!  If you are interested in flirting, you should be very careful and respectful. The other person may feel uncomfortable and may not dare to respond, and may even press the "Unmatch" option. Therefore, it's important to use witty compliments that can make the other person laugh or phrases that highlight a physical attribute with great respect:
Do they call you Google? Because you have everything I'm looking for.
I never got a wish until just now when we made Match!
How beautiful/handsome you are! I didn't think we were going to match.
What a beautiful smile!
Has anyone ever told you that you look fantastic in that color shirt?
Common mistakes to avoid
Apathy in a tinder message can be witnessed for a variety of reasons. It may be because you have made obvious statements that are already in the description of their Tinder profile, or questions that are answered with a yes or no answer. Similarly, it also depends on the interest of the other person. However, take into account these tips!
Don't be afraid to express yourself
Tinder is just another app where you can meet people. Although the platform has been linked to getting a partner or flirting with those you are physically attracted to, you can also express that you don't have those interests and that you are just looking to meet potential friends. Don't worry about not fitting in at first, later on, you will find those who also share and respect your tastes.
Yes and no questions
They aren't bad at all, but they don't allow the development of a conversation or don't offer other topics to discuss since they are only based on a simple answer.
Try not to make spelling mistakes
Nowadays, writing without spelling mistakes is highly valued. In fact, people who take meticulous care of their accents, exclamation marks, and question marks make an impression and prove to be cultured and eloquent people, which arouses some interest. 
We hope these tips have helped you find the right person to accompany you in your life (remember, you are the whole orange, you just have to find a person to help you make orange juice 😉).