JOHNNY DEPP'S ART COLLECTION BROKE THE INTERNET!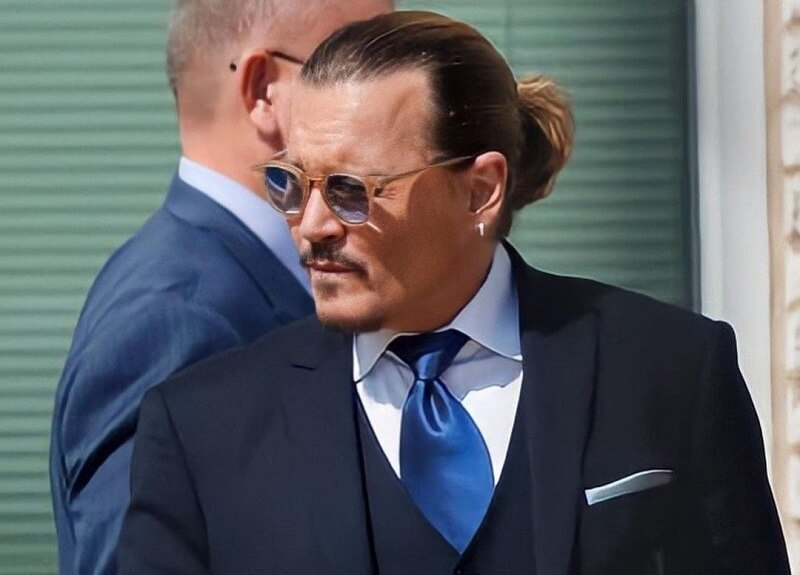 The actor put four of his paintings up for sale, raising 3.6 million dollars in less than 24 hours! With a very pop style and saturated with color, the pieces are portraits of Elizabeth Taylor, Al Pacino, Bob Dylan and Keith Richards, four exponents that the actor admires.
Johnny Depp's art collection
After being "written off" by the industry following Amber Heard's accusations against him, Johnny Depp turned to painting, where he found an escape from so much pain. Now, after being acquitted in his trial against his ex, he is taking his paintings around the world and, in his first online sale, he became the new record man for art.
With four portraits, the actor made 3.6 million dollars in less than 24 hours, with the British gallery Castle Fine Art's website crashing due to the number of people interested in the paintings.
On 28 July, Johnny Depp sold a collection of artwork he created of Hollywood and rock icons, including Bob Dylan, Elizabeth Taylor, Al Pacino and Keith Richards, earning around €3.6 million, through a UK gallery chain.
Sharing the images on his Instagram account, Depp wrote that the prints would go on sale at Castle Fine Art, "NOW AT #CASTLEFINEART Link in bio @castlegalleries," he wrote.
The post uploaded by the Pirates of the Caribbean actor showed him sitting on a black table-like structure; dressed in a sleek black suit paired with matching shoes and a white shirt.
Depp shared a photo of himself with his incredible artwork in the background, with Bob Dylan, the late actress Elizabeth Taylor, actor Al Pacino and Rolling Stone's Keith Richards.
The photos were also shared by Castle Fine Art, the UK's leading retailer of original art and limited edition prints, with their price tags mentioned below.
UK gallery shows Johnny Depp painting the Bob Dylan picture
The Castle Galleries even shared an image of Johnny Depp painting!
Bob Dylan's picture and fans couldn't get over it, as evident in the comments section. Sharing the image, the UK gallery wrote:
"The wait is finally over! We are delighted to announce that the latest addition to Castle Fine Art is the critically acclaimed actor, musician and artist, #JohnnyDepp… It's a testament to those he has known well and others who have inspired him. Stay tuned today for more information or to discover the collection via the link in our bio."
Never Fear Truth Community
Here you can see Johnny Deep's official website and his entire collection. Want to join his own community?
Owning a Never Fear Truth NFT will give you access to Johnny's community on Discord; an innovative community platform, a place for fans and friends to come together and collaborate on creative projects.
The community on Discord will provide an intimate environment for Johnny to express his creativity through; and provide you with access to unique works, experiences and future art, music and film projects.
What are the advantages of owning a Never Fear Truth NFT?
Johnny has created this project to share his art, giving a large number of collectors and fans the opportunity to enjoy a truly original work of his.
However, thanks to the power of NFTs there are a number of additional benefits for owners:
Access to participate in Johnny's Discord community.
Priority access to future NFT works and collaborations by Johnny.
The ability to claim a physical copy of their artwork.
Is there an environmental impact of buying an NFT?
Yes, Ethereum's blockchain runs on a "proof-of-work" system that requires a network to approve transactions; this has an energy cost and therefore an associated carbon cost.
While Ethereum is moving towards a less energy-intensive 'proof of stake' system in 2022, it isn't there yet and remains, like many transactions, imperfect.
To reduce the impact, the Never Fear Truth project has committed to offsetting the carbon emissions generated during the initial sale of NFT 😉.
How to participate
Due to demand, Never Fear Truth NFTs will be distributed through a fair random allocation. The randomisation process will be carried out up to a maximum of three times before the unredeemed NFTs are put up for public sale. All artwork will be randomly generated and revealed after the final sale.
Register or create a MetaMask wallet (see Tutorials if you need more information)
Click on "Connect portfolio" and follow the instructions
Successful applicants will be contacted to find out how and when to purchase their NFT.