Relive Pop-Punk 2000s Like It's All Over Again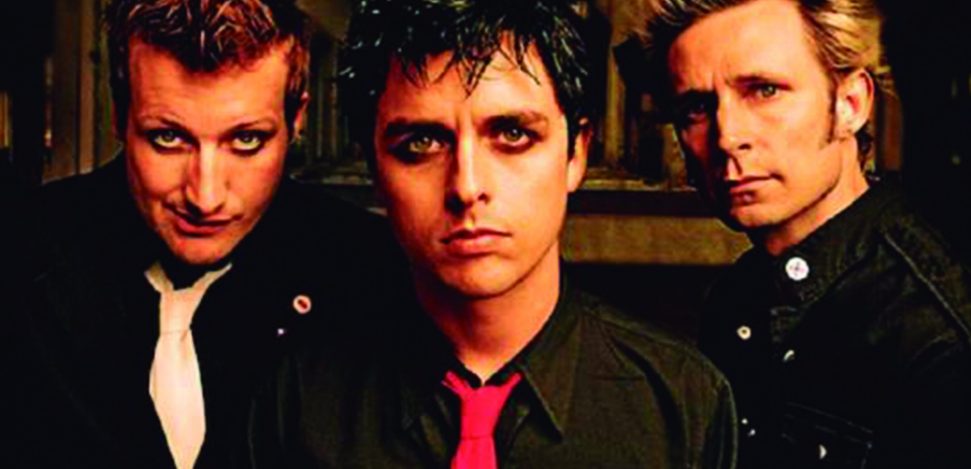 The 2000s were one of the best decades for music and undoubtedly for Pop-Punk and surely those who lived their adolescence in the first decade of 2000 will remember the great bands that emerged during those years. Do you want to relive the best music and the best Pop-Punk 2000's bands of your adolescence? Read on to hear them again and relive the songs as if they were new!
THE BEST 5 POP-PUNK GROUPS OF THE 2000S
So that you can again remember the best moments of your adolescence, we are going to make a top 5 of the best groups, artists, and songs of the Pop-Punk genre of the decade from the 2000s.
Avril Lavigne
We could not start this list with no other than Avril Lavigne, as she could be considered one of the great queens of Pop-Punk of the 2000s. In case you do not remember her greatest hits, her debut album, Let Go, included great songs like Complicated or I'm With You, songs that undoubtedly marked a whole generation.
In addition to her songs, we cannot forget her fantastic look on her music videos, which was characterized above all by her ties, boots, and her black-painted eyes. Without a doubt, Avril Lavigne became a great icon of the 2000s with her image and music.
Simple Plan
Simple Plan is another of the bands that could not be absent in this list and it is probably one of the great Pop-Rock groups of the 2000s. Simple Plan is a Pop-Punk band formed by five Canadian members from Montréal. Since the group was formed in 1999, Simple Plan has been made up of the same people and they have managed to create five great studio albums and another two that were live recorded.
Their debut could not have started in a better way, as through No Pads, No Helmets… Just Balls, they managed to conquer the whole world, becoming Double Platinum.
After a decade of albums and songs, Simple Plan managed to win over audiences with a mix of great, highly infectious rhythms and perfect teenage humor for the time.
Green Day
If we have talked about Avril Lavigne and Simple Plan, another band which you will surely be thinking of if you grew up in the 2000s is Green Day. This band also became one of the great Pop-Punk and Punk-Rock groups of the time.
Green Day was one of those bands that created the famous 925 Gilman Street club, a place where punk rock bands frequently attended. Over the years, Green Day has turned into those groups that everyone knows. Specifically, everybody should know and listen to their album American Idiot at least once in their life.
This band is considered one of the biggest references of Pop-Punk. They came to sell approximately 80 million copies worldwide and more than 30 in their country.Like Avril Lavigne, Green Day not only became one of the bands of the moment because of their songs but also because of their image and their looks. Shirts, again ties, and a very characteristic black eyeliner were the main looks of this Pop-Punk band.
New Found Glory
The next group we want to mention is New Found Glory or also previously known as A New Found Glory. This band, created in 1997 in Florida, was formed for the longest time of its existence by Jordan Pundik as a vocalist, Chad Gilbert, and Steve Klein as guitarists, Ian Grushka on bass, and finally, Cyrus Bolooki on drums.
New Found Glory is considered to have been a band influenced by other groups such as Green Day, The Offspring, Sum 41, and Blink-182. Thanks to these influences, New Found Glory was characterized as one of the Pop bands that incorporates punk rock and pop-punk sounds in their songs.
In addition, another aspect that we cannot stop commenting on about this band is the energetic concerts that they offered to their fans throughout their professional career. Without a doubt, going to one of their concerts was a unique experience, remembered for a lifetime.
The Offspring
The last best Pop-Punk band that we want to mention in this article is The Offspring. This was formed in 1984 in California and we wanted to include them since it is considered one of the most influential music groups with which punk resurfaced.
Along with other great groups, they became the great references of the genre in California in the early and mid-1990s. As a consequence of this, they came to sell more than 50 million copies throughout the world. You should definitely listen to The Offspring if you are on a road trip!
What were your favorite bands of this time? Which one would you add to this list?