NBA YOUNG BOY: THE ARTIST EVERYONE IS TALKING ABOUT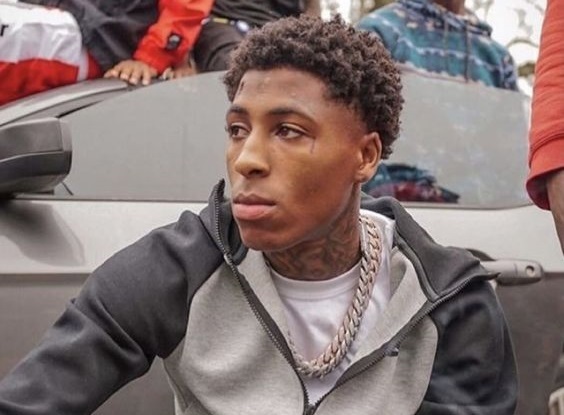 American rapper YoungBoy Never Broke Again, a.k.a. NBA YoungBoy has conquered the rap world. In 2021, he made history by becoming the first Rap artist to release a number-one album for three consecutive years.
Who is NBA YoungBoy?
He was born Kentrell DeSean Gaulden, in Louisiana, on October 20, 1999. When YoungBoy was little his father was sentenced to fifty-five years in prison, because of this Kentrell had to live, and was raised by his maternal grandmother.
When he was only fourteen years old, YoungBoy decided to drop out of school to focus on his music but was arrested for participating in a robbery. While in the detention center, he began writing his first song. When he was released, he started living with his friend NBA 3three.
Rumor has it that he and his friend were committing crimes to pay for studio time. From then until now, YoungBoy has had several run-ins with the law. He has been involved in quite a few legal problems that he is gradually resolving.
Kentrell DeSean Gaulden is the father of 8 children with 7 different wives.
His rise to fame
NBA YoungBoy, a phenomenal American rapper, started producing music when he was just 14 years old. NBA YoungBoy, released his first-ever mixtape in 2014, Life Before Fame. Following that, he released a series of songs, including Mind of a Menace, Mind of a Menace 2, and Mind of a Menace 3.
NBA YoungBoy first rose to fame in 2016 with his super hit mixtape 38 Baby, which received millions of views on YouTube. He then engaged in a song-by-song rap feud with fellow Baton Rouge rapper Scotty Cain. Because of its threatening lyrics, the song garnered a lot of attention.
NBA YoungBoy's personal life took a turn just as his music career took off: he was arrested in Austin, Texas, on suspicion of first-degree murder. While in prison, YoungBoy released several songs, including the smash hits Win or Lose, Don't Matter, and Too Much. Win or lose quickly went viral, making YoungBoy a household name.
YoungBoy Never Broke Again in the Billboard Hot 100
YoungBoy was released from prison in May 2017. The following week, he released the hit Untouchable. The song reached No. 95 on the Billboard Hot 100. After some time released the music video for his song 41. In August 2017, NBA
YoungBoy released the mixtape AI YoungBoy, which peaked at number 24 on the Billboard Hot 200. The album's single No Smoke peaked at number 61 on the Billboard Hot 100.
YoungBoy's career took off in 2018 when his single Outside Today became his highest-charting song to date, peaking at number 35 on the Billboard Hit 100. NBA In April 2018, YoungBoy released his debut studio album Until Death Call My Name.
In 2019, he released AI YoungBoy 2, a mixtape that debuted at the top of the US Billboard 200. In 2020, he released another mixtape titled Still Flexin, Still Steppin, which debuted at number two on the U.S. Billboard 200.
Top, his second studio album, was released that same year. His third studio album, Sincerely, Kentrell, was released when NBA YoungBoy was in jail in 2021. He exited prison in October 2021 and his mixtape Colors was released in January 2022. In total, the Louisiana-born singer has four No. 1 albums in his career. The only other artist to have achieved the same feat in the last three years was Taylor Swift.
The Billboard 200 chart was topped by 2019's AI YoungBoy 2, the 2020s 38 Baby 2, and 2021's Sincerely Kentrell. Furthermore, YoungBoy has seven Top 10 entries in total.
⚡ Are you a Kendrick Lamar fan? Don't miss out our post about Kendrick Lamar music and personal life!
Top 10 songs of YoungBoy Never Broke Again
Although undoubtedly all the songs of this rapper are amazing, there are 10 that stand out in his entire repertoire, if you still do not know them or want to know which ones they are, take a look:
Lonely Child
All in
Outside today
Dirty Iyanna
Hot now
Kacey talk
Self-control
Untouchable
No smoke
38 baby