NEW SMOKING® PAPER COOL ASHTRAYS
Do you use a plastic cup or an empty bottle as an ashtray? Or are you a non-user? Let us tell you that ashtrays still exist and are still the best sustainable option to dispose of cigarette butts. Today, we are excited to present the new original Smoking Paper cool ashtrays!
Discover the new metal ashtrays by Smoking® Paper
4 new Smoking Paper ashtrays of 7.87 inches in diameter and 100% metallic! In addition, if what makes you lazy to use an ashtray is to clean it afterward, you have to know that these aluminum ashtrays are very easy to clean 😉
The coolest ashtrays? You will find them at the Smoking® Paper Online Shop!
Flames ashtray
A design for the coolest, or for those who still use the little fire to flirt on Instagram.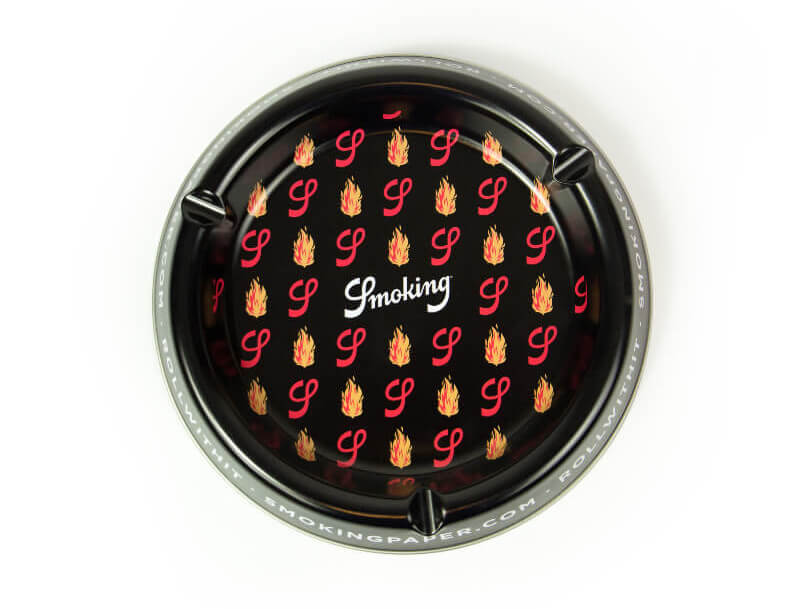 Labels Ashtray
If you're into vintage design, this one's for you.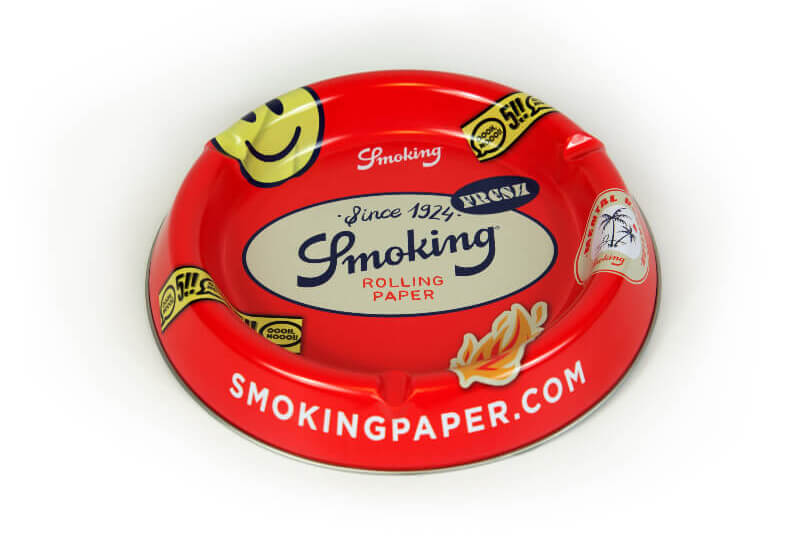 Skater Ashtray
For the skaters… We will never forget about you!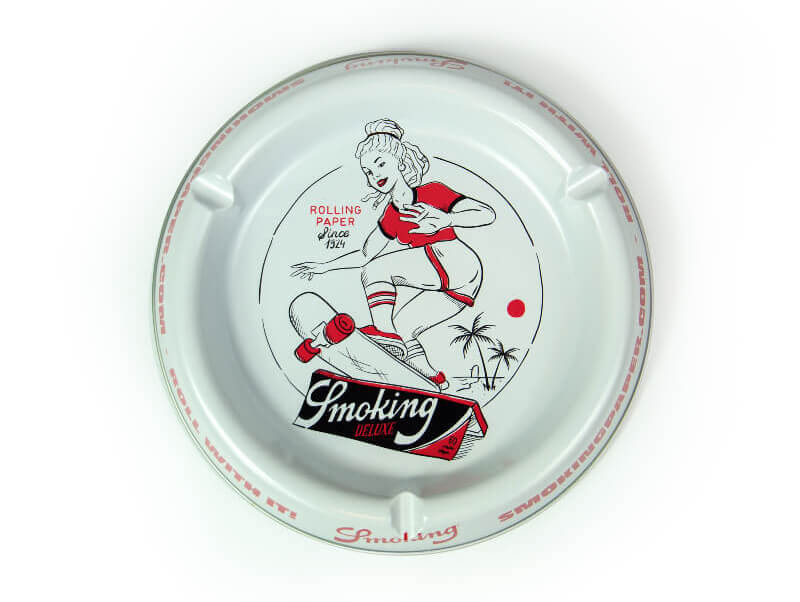 Surf Ashtray
And if you are more into the sea than into land, this one's for you.
You can find them in our online store!
Why does using ashtrays help the environment?
We must remember that cigarette butts are especially toxic to the planet and the environment because of their substances.
It's estimated that around 5 billion cigarette butts are discarded each year, which are the most common human waste worldwide and cause significant damage to the environment. Besides, they aren't biodegradable, so they can take up to 10 years to decompose.
Cigarette butts release various toxic compounds, which remain in the environment for several years and affect different species on our planet, including humans!
The cigarette butts' generation effects can be listed in a long list. No litter should end up on public roads, in parks, on beaches, in the sea, or rivers. However, cigarette butts have specific characteristics that make them highly toxic and detrimental to the balance of the ecosystem and our lives.
What can you do about it? Being civic-minded is the first step: don't throw cigarette butts in public places, let alone in private places such as your neighbor's yard. It's very important to be aware of the consequences of littering and to start acting in the best possible way. So recognize the problem and start putting solutions in place such as ashtrays, and then dispose of your cigarette butts in the right place!
Ashtrays are very useful for smokers to have an ecological and convenient way to dispose of cigarette butts.
Getting rid of toxic substances properly can make a big difference to the environment. That's why Smoking® ashtrays can help you start doing your bit for the planet.
With such special designs, they also look great as decoration! 😉