POKÉMON LEGENDS: ARCEUS REVIEW AND KEY CHANGES!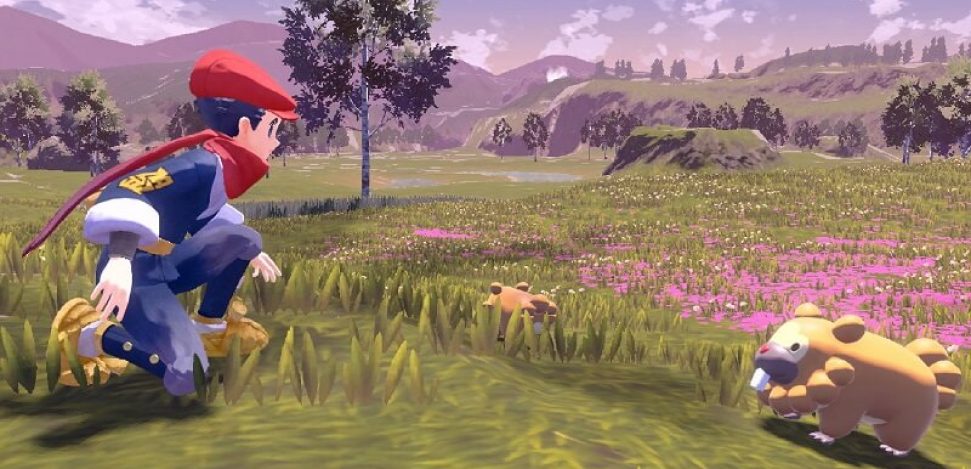 Pokémon Legends: Arceus is shaping up to be one of the most important games in the Pokémon series in recent years, and it's that by the hand of Game Freak, the series is about to put some very demanding fans to the test of a change to a formula that it has remained more or less intact for 25 years! With high expectations, we want to review Pokémon Legends: Arceus! 
Pokémon Legends: Arceus
The game is developed by Game Freak, and much of the expectation around it's that it's a twist on the typical Pokémon formula, this time with a lot of influence from the wonderful The Legend of Zelda: Breath of the Wild.
Exploration
The biggest change is the structure. Instead of moving from town to town, we only found one city: Jubilife Village.
And no, it isn't an open world like in The Legend of Zelda: Breath of the Wild. In Pokémon Legends: Arceus we find a mountain, a green field, a beach with a volcano, a cold tundra and a poisonous swamp. Each area has its own collection of Pokémon! 
The new World
Your main mission in this game will be to capture Pokémon and fight against others, thus learning a lot about them and creating the first Pokédex! This world is so devastating because no one has solved it yet, will you be the first one?
Capturing Pokémon
Catching Pokémon works differently in this new world. In Arceus, you can control your trainer in the third person, you walk in 3D, you can roll and dodge, and you can crouch. In addition, there are also many items that you can throw at Pokémon.
You have to keep in mind that the Pokémon can get angry with you and you will have to know how to deal with the situation! 😉
Riding pokemon
Riding on Pokémon sounds good, right? It 's nothing new! But in Arceus it's more expanded than ever.
Wyrdeer acts as the first ground mount and can jump and run. Basculegion serves as a water carrier, it can even traverse waves and do double jumps. We also find Hisuian Braviary, the flying mount.
Pokémon Legends: Arceus – A new story
In this new story there are no gyms or Elite Four, the story is more about teaching those around you to live with different monsters and fight them!
Missions
Arceus offers you daily missions, it isn't about having a general objective and talking to the professor, this is very different! There are also side quests like chasing after Mr. Mime.
Boss Fights
The game is going to put you to the test with a new type of encounter: Noble Pokémon: You'll have to throw salves at the noble Pokémon to calm them down while dodging their attacks.
This part of the game works like a third-person shooter, where you throw sacks of smells and food.
What are you waiting for to try this game?