POST MALONE FACTS THAT WILL SURPRISE YOU!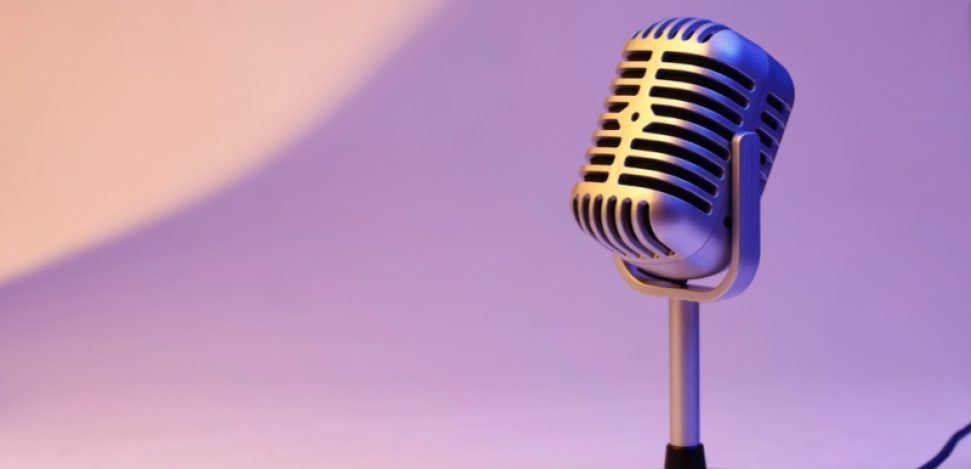 Post Malone, despite being a prominent figure in the music industry, deviates from the conventional image of a pop idol. His intriguing and surprising qualities include his affinity for face tattoos, which may leave many wondering about the reasons behind his unconventional choices.
With an atypical name, distinctive appearance, and a tendency to express himself directly, Post Malone stands out from the ordinary. 
He was born Austin Richard Post on July 4, 1995, in Syracuse, New York, but later relocated to Grapevine, TX, at the age of nine. Inspired by the video game Guitar Hero, he developed a passion for playing the guitar. 
Post Malone created his first mixtape at the age of 16. His background diverges from the typical rapper narrative, yet he has achieved remarkable success. Explore his backstory here!
Everything You Need To Know About Post Malone
He got face tattoos to bother his mom
When observing Post Malone, it's impossible to overlook the tattoos on his face. Positioned below his right eye is the inscription "Always," while under his left eye, the word "Tired" is permanently etched. Additionally, his facial tattoos include a lengthy sword, a diminutive Playboy bunny, a smiling face, and the phrase "Stay Away." Furthermore, barbed wire adorns his hairline.
The rapper stated that he adorned his face with these tattoos as a deliberate act to agitate his mother, expressing his willingness to go to any lengths to achieve this. He further explained his rationale, mentioning that he possesses a face suitable for radio, thereby implying that he has little concern about the impact on his appearance.
He loves guns
Post Malone proudly embraces his affinity for firearms without remorse. He not only possesses an extensive collection of guns but also keeps some of them under his pillow while sleeping. He compares the act of firing a gun and the sensation of being intoxicated, expressing his fondness for the experience.
Post Malone has been known to express his belief in various conspiracy theories, displaying a willingness to openly discuss them. Among his beliefs is the theory that the government was involved in the assassination of President John F. Kennedy. Additionally, he holds the view that the world is approaching a potential doomsday event, although the specific nature of this scenario is not specified.
Furthermore, Post Malone has mentioned a claim that a weapon exists capable of inducing heart attacks in individuals. It's important to note that these beliefs are personal to him and may not align with mainstream or widely accepted viewpoints.
He Has A Sword Collection
Post Malone has a strong passion for swords, as evident by the tattoo of a sword on his face. In a conversation with Tim Westwood, an entertainment personality, Malone discussed his extensive collection of swords, which he began accumulating during his adolescence.
Moreover, the rapper indulged his interest by purchasing a genuine suit of armor, investing $1,200 in the endeavor. When describing the experience of wearing the armor, he enthusiastically exclaimed, "I put it on, and I look incredibly cool."
He Has A Tattoo Of John F. Kennedy
Post Malone's body is adorned with numerous tattoos. Among them is a captivating depiction of John F. Kennedy on his left hand. He holds a special admiration for Kennedy, considering him to be an authentic individual.
He's Friends With Justin Bieber
In 2015, Post Malone had the opportunity to open for Justin Bieber on the Purpose World Tour. The two artists also collaborated on the catchy single "Déjà Vu." While Post Malone considers Bieber a close friend and describes him as an amazing and remarkable person, he doesn't hold back when expressing his views on Hillsong, the pop star's church.
In an interview with Rolling Stone, Post Malone candidly referred to Hillsong as a total cult. He pointed out that Bieber has already contributed a significant sum of money, approximately $10 million, to the church. Post Malone expressed strong disapproval of such actions, stating that these types of individuals are the worst kind of people. 
He's A Big Gamer
Post Malone has a deep passion for video games and can be described as an enthusiast in the field. Before achieving fame, he made appearances in several videos alongside Jason Probst, a well-known YouTube gamer. In early 2018, Post Malone took his love for gaming a step further by creating his own Twitch account, allowing fans to watch him play his favorite games.
One of Post Malone's preferred games is PlayerUnknown's Battlegrounds (PUBG), a popular multiplayer battle game. His gaming sessions attract a substantial audience, with nearly 300,000 viewers tuning in to watch him in action!
He's Been Called "The Donald Trump Of Hip-Hop"
According to Republic Records music executive Rob Stevenson, he likened Post Malone to "the Donald Trump of hip-hop," pointing out that incidents that could have negatively impacted his career have instead contributed to his rise in popularity. Post Malone has faced allegations of leveraging his white privilege to achieve success, with critics arguing that his music receives excessive attention and praise that it doesn't deserve.
Additionally, claims have suggested that Post Malone's family bought his success. However, in an interview with the Los Angeles Times, the rapper refuted these assertions by stating that his father isn't financially well-off. He said that he does not know how his father would have acquired the funds necessary for such purposes.
He Doesn't Like To Be Called A Rapper
Post Malone strongly rejects being labeled solely as a rapper and instead considers himself an artist who transcends traditional genre boundaries. He has a deep appreciation for various styles of music and aims to create music that resonates with his taste.
He doesn't aspire to be categorized as a rapper but rather seeks to be recognized as an individual who simply creates music. He prioritizes making music that he enjoys and finds impressive.