SPACE MODELING AND THE HOBBY OF FLYING ROCKETS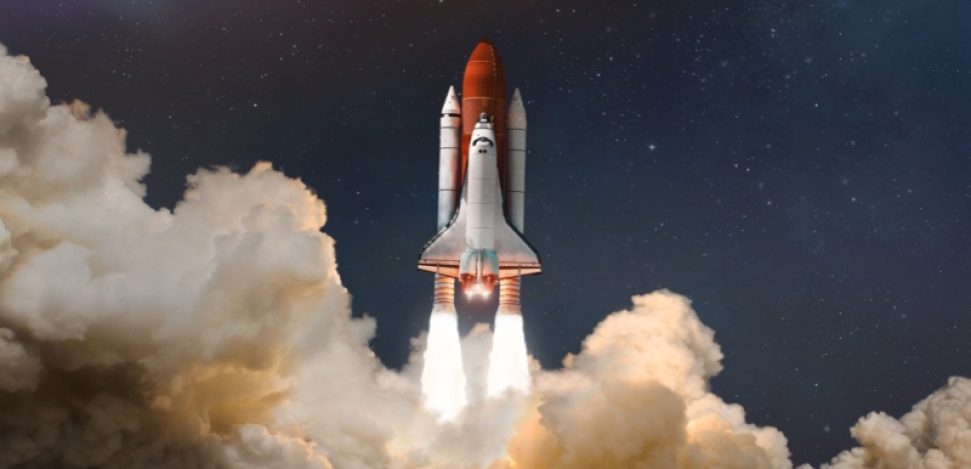 For those seeking an engaging and distinctive approach to learning about science, the activity of building and launching model rockets offer a remarkable opportunity. This hobby is captivating. It has a long history. Its origins can be traced back to the ancient Chinese and their rocket experiments. 
Embark on this journey and follow in the footsteps of space explorers. Experience the thrill of short-hop flights. These can be conducted in your backyard or a nearby park  🏠🌳. 
Model Rockets and Their Educational Value
Model rockets are scaled-down versions of larger rockets. These larger rockets are used by space agencies and companies to transport payloads into orbit and beyond. They come in various forms, ranging from simple designs like a 2-liter soda bottle powered by water to more intricate models resembling space shuttles, the Saturn V, and other spacecraft. 
Utilizing small motors, these rockets are capable of achieving altitudes of a few hundred feet (or meters). Notably, engaging in this hobby is considered highly safe, while providing valuable insights into the mechanics of defying gravity and launching from Earth.
Engaging with model rockets offers a unique experience, allowing enthusiasts to delve into the intricacies of space exploration while promoting safety and understanding of the scientific principles behind launching objects into the sky.
Getting Started with Space Modeling: A Journey of Exploration
Embarking on the exciting world of model rockets begins with acquiring or building a straightforward rocket, acquainting oneself with safe handling procedures, and launching one's very own miniature space agency vehicles. If a local rocket club exists, paying a visit to its members can prove invaluable. 
These experienced enthusiasts often started with humble beginnings and can offer valuable guidance on rocket selection, especially for kids of all ages. 
Rocket prices vary greatly. The most basic models, such as an empty two-liter soda bottle, are relatively inexpensive. More advanced models, however, can cost more than $100.00, not including accessories. These are better suited for experienced builders. 
Collectible rockets and specialty items may carry higher price tags. We recommend starting with the basics and gradually progressing to larger models. Some intricately designed larger models require patience and expertise to build accurately.
Once the construction phase is complete, it's time to experience the thrill of flight. Launching rockets involves more than simply igniting the fuse and initiating take-off. Each model handles differently, and starting with a simpler rocket provides a cost-effective learning opportunity. This is why many young enthusiasts begin with "stomp rockets" and uncomplicated designs, as they serve as valuable training for future endeavors with larger and more complex models.
Engaging in the world of model rockets offers an enriching journey of exploration and discovery, promoting hands-on learning, patience, and the gradual acquisition of expertise!
Space Modeling: Igniting Learning
Engaging in the process of building a rocket not only imparts knowledge about aerodynamics but also emphasizes the importance of selecting the optimal shape to achieve a successful flight. 
You can learn how propulsion forces enable rockets to overcome the force of gravity. Witnessing a rocket soar into the sky and descend back to Earth with its parachute is an exhilarating experience. It instills a sense of accomplishment in the builders.
Embarking on a Historical Flight
Engaging in the world of model rocketry means following in the footsteps of rocketeers who have paved the way throughout history. The origins of rockets can be traced back to the 13th century when the Chinese first experimented with launching missiles as a form of fireworks. Initially associated with warfare, rockets were primarily utilized to deliver destructive payloads against adversaries until the Space Age dawned in the late 1950s. Since then, rockets have played a crucial role in accessing space, transcending their military applications.
Visionaries like Robert H. Goddard, Konstantin Tsiolkovsky, Hermann Oberth, and renowned science fiction writers such as Jules Verne and H.G. Wells had long imagined a future where rockets would enable humanity to venture beyond Earth's boundaries. These dreams became a reality during the Space Age, and today, rocketry continues to empower humans and their technological advancements to journey into orbit, reach the Moon, and explore planets, dwarf planets, asteroids, and comets.
Human spaceflight is on the horizon, offering explorers and even tourists the opportunity to experience the wonders of space on short- and long-term trips. While the path from model rockets to space exploration may seem vast, it's worth noting that many individuals, both women, and men, began their space careers that way. Many of those who once indulged in the creation and flight of model rockets as children are now actively involved in the exploration of space, utilizing much larger rockets to realize their groundbreaking work.
The legacy of rocketry is vast. It is filled with history, innovation, and human curiosity. This legacy has propelled us closer to space exploration. It is an inspiring journey!