Summer Music Festivals you should not miss!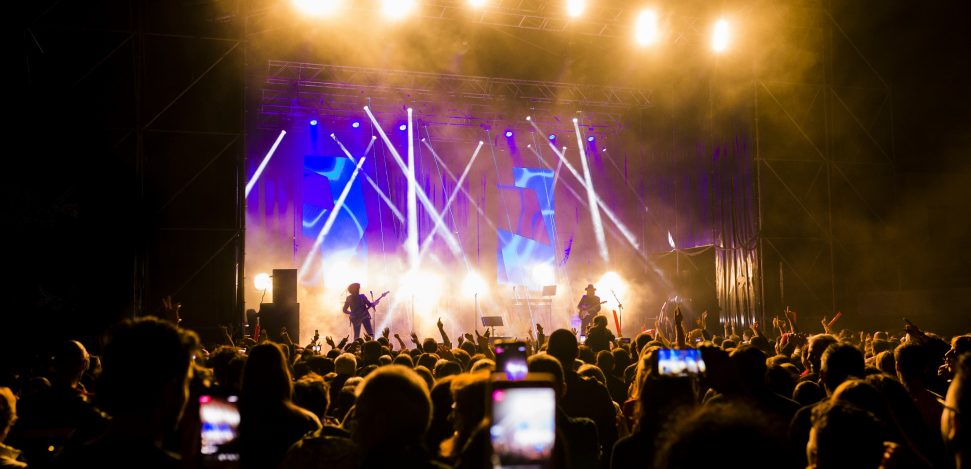 As we have mentioned in previous articles, the situation that we have experienced in the last year caused by Covid-19 has lead to change many of our plans so much that we cannot even think in the long term. We know that 2020 was not the best year and not the best summer in recent times, it is for this reason that in this article we want to bring you good news by commenting on the Summer Music Festivals that for the moment remain in 2021. It is important to mention that at all the events you wish to attend, it will be necessary for you to comply with all the sanitary measures and all the recommendations of the organizations.
The Best Summer Music Festivals of 2021
If you want to live a summer full of music and festivals, keep reading this article because we started with the list of the best Summer Music Festivals in the world.
The first festival we want to highlight is
Outside Lands
, a great festival for all music lovers. It is scheduled to take place October 29-31, 2021 in San Francisco, California. This festival is held annually in the Golden Gate Park and is considered to be one of the largest independent music festivals in the United States. If you want to enjoy great artists like Tame Impala, Tyler, The Creator, or Khruangbin, without a doubt, Outside Lands is the festival you need.
Another festival that we want to mention is
Airbeat One Festival
and this has become one of the most important electronic music festivals in recent years. Airbeat One Festival was born in 2002 and since then it has grown so much that it has become a festival attended by more than 40 thousand people. This year, it will be held on July 7-11 in Neustadt-Glewe, Germany.
The next festival that we want to comment on is the
Summer Camp
, which is held in a few months because it is scheduled to take place from May 29 to 31. This festival that takes place in Illinois is perfect for all those who want to enjoy great bands, DJs, and Hip-Hop legends. We wanted to include this festival in the list as since 2014 was listed as one of the 40 best music festivals according to Rolling Stone magazine. Also, it's important to note that Memorial Day weekend is held annually at Three Sisters Park in Chillicothe.
New Horizons
has become one of the festivals that offers a greater experience to all attendees and therefore, is known as the seven festivals in one. At New Horizons you can enjoy everything that comes with a great dance music show. It is also important to note that more than 150 DJ's come to perform at this festival paradise. New Horizons will be held from August 20-22, 2021, in Nürburgring, Germany.
If you go to the
Sea You Festival
you will not only enjoy a great music festival but also a great experience as it has become the perfect getaway to the lake. In addition to enjoying some of the great house and techno artists, you can practise water sports and other activities on the lake. Save the dates of July 16-18 and attend the best festival in Freiburg, Germany.
The last festival we want to mention is
Dekmantel
as it has become one of the most innovative electronic music festivals. Therefore, it has established itself as one of the festivals that presents the new trends in electronic music. If you want to discover new artists and new musicians, Dekmantel is the perfect festival for you since they do not include the most typical or claimed names on their line-up. This way, the aim is to give the opportunity to new artists who are riskier and for this reason, it has also become one of the favorite festivals of many DJs. If you want to attend this festival, you will only have to go to Amsterdam from August 5 to 8, 2021.
Last Minute new From Roll & Feel Sign-up
Stay in touch with our latest
news