Who are the top Twitch Streamers you must follow!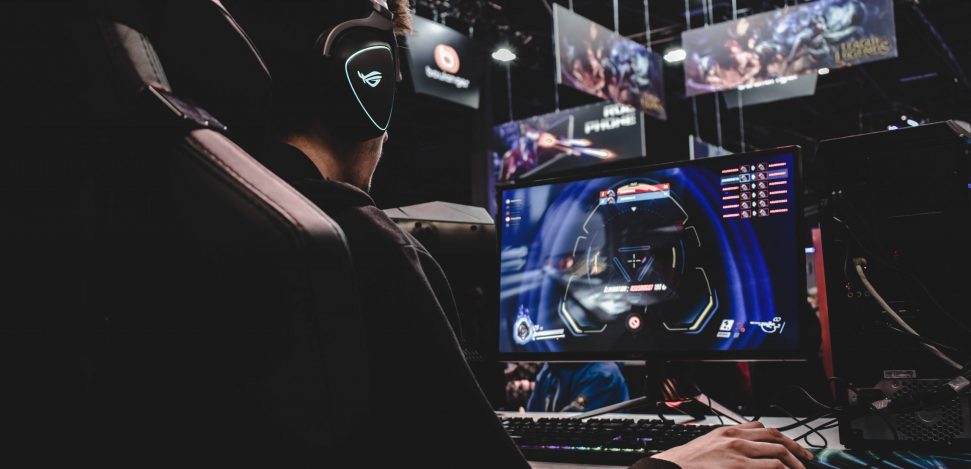 We already know that everyone knows Twitch, that you are familiar with how it works, and that it has possibly become one of the most important and most used streaming platforms in the world. Precisely for that reason, we cannot stop talking about Twitch, so if you have already read our previous articles about Twitch vs YouTube or how to broadcast on Twitch, we recommend that you continue reading this post to discover which are the best Twitch streamers that undoubtedly you must go on.
Top 10 best Twitch streamers
As we said, Twitch is a world-renowned platform, and therefore, we are going to comment on different streamers from around the world. Possibly, many of those that we are going to name you may already know them but we hope that you discover new twitchers to follow.
The first streamer that we want to mention could not be other than Ninja, and we could say that it is number one in terms of followers since it has a total of almost 17 million followers in its entire career. Thanks to this, he has possibly become one of the most notorious streamers in the world and for this reason, he is also considered the most famous player in the world.
Another streamer that you can't miss either is Turner Tfue Tenney or better known as Tfue. We could say that Tfue got his fame when the entire Fortnite boom exploded in 2018. Since then, he maintains his fame and has become a successful player. Thanks to this, he has managed to attract large crowds to Twitch and continues playing Minecraft and Call of Duty: Warzone.
Michael "Shroud" Grzesiek is a 22-year-old Canadian streamer considered one of the best gamers in the world in games like Fortnite, Player Unknown Battlegrounds (PUBG), and CS: GO. Although he no longer competes in any of the eSports games, he is still one of the most prominent and well-known players thanks to the direct ones he does from Fornite and PUBG above all.
Ibai is possibly one of the most important streamers right now in Spain and he has become a benchmark thanks to the wide variety of content he makes through his Twitch channel. Possibly, what stands out the most about Ibai is his personality and the way he communicates things. Thanks to his talent, he has managed to broadcast all kinds of content, from League of Legends to football or tennis matches.
In the quarantine, Ibai was undoubtedly the companion of many people and the streamer managed to gather some of the best footballers such as Neymar or Kun Agüero to play games of Among Us. After this success, he started a new section on his Twitch channel called "Chatting quietly" in which he interviews famous people from footballers to singers. One of his last guests was Ed Sheeran.
Imane Anys, or better known as Pokimane, is considered one of the best female streamers on Twitch and has approximately more than 7 million followers. At the age of 24, she has become a streamer that offers a great amount and variety of content since she broadcasts her plays in many different games, from Valorant, Among Us, Fortnite, or League of Legends.
The next streamer that could not be absent in this post is El Rubius, he became one of the most famous YouTubers in Spain since he began to publish videos continuously on YouTube. Little by little he became one of the biggest references and after the success of Twitch, he decided to switch to this platform. On July 15, 2020, he decided to make a video known as "The Final Decision" in which he announced his move to Twitch.
Ali Kabbani is also known as Myth and he is famous for being one of the best professional players in Fortnite. In December 2020 he managed to be among the most popular streamers on Twitch, getting 127 million views.
TheGrefg, whose name is David Cánovas Martínez, is another of the Spanish streamers that could not be missing from this list. That is because he has managed to break many of the Twitch records: he achieved more than 2.4 million viewers on Twitch with a single broadcast. This record was broken when he presented his new skin for the Fortnite video game. A kit that gathered all the objects related to the streamer so that the players could acquire them within the video game.
Another of the most prominent streamers is undoubtedly TimTheTatman and this is considered to be possibly one of the friendliest streamers of all platforms since he usually offers very interactive content and above all, because he is aware of everything that viewers say through chat. In addition, TimTheTatman also stands out because when he ends his broadcasts, he tries to find little streamers to create content together.
The last streamer we want to comment on in this article is xQc, or better known as Félix Lengyel. This is a Canadian streamer who, in addition to being known for his Twitch broadcasts, is also a professional Overwatch athlete. After leaving his sports career, Lengyel decided to start broadcasting full-time for Luminosity Gaming. Did you know these Twitch Streamers? Make sure you follow all of them!