TYPES OF LIP PIERCINGS: THE GUIDE YOU NEED BEFORE YOU GET ONE!
Everyone looks at the lips, and when they have a piercing, much more! There is a very wide variety of piercings, that's why in today's article we are going to talk about the different types of lip piercings which exist. Stay because it will help you decide!
Single Lip Piercings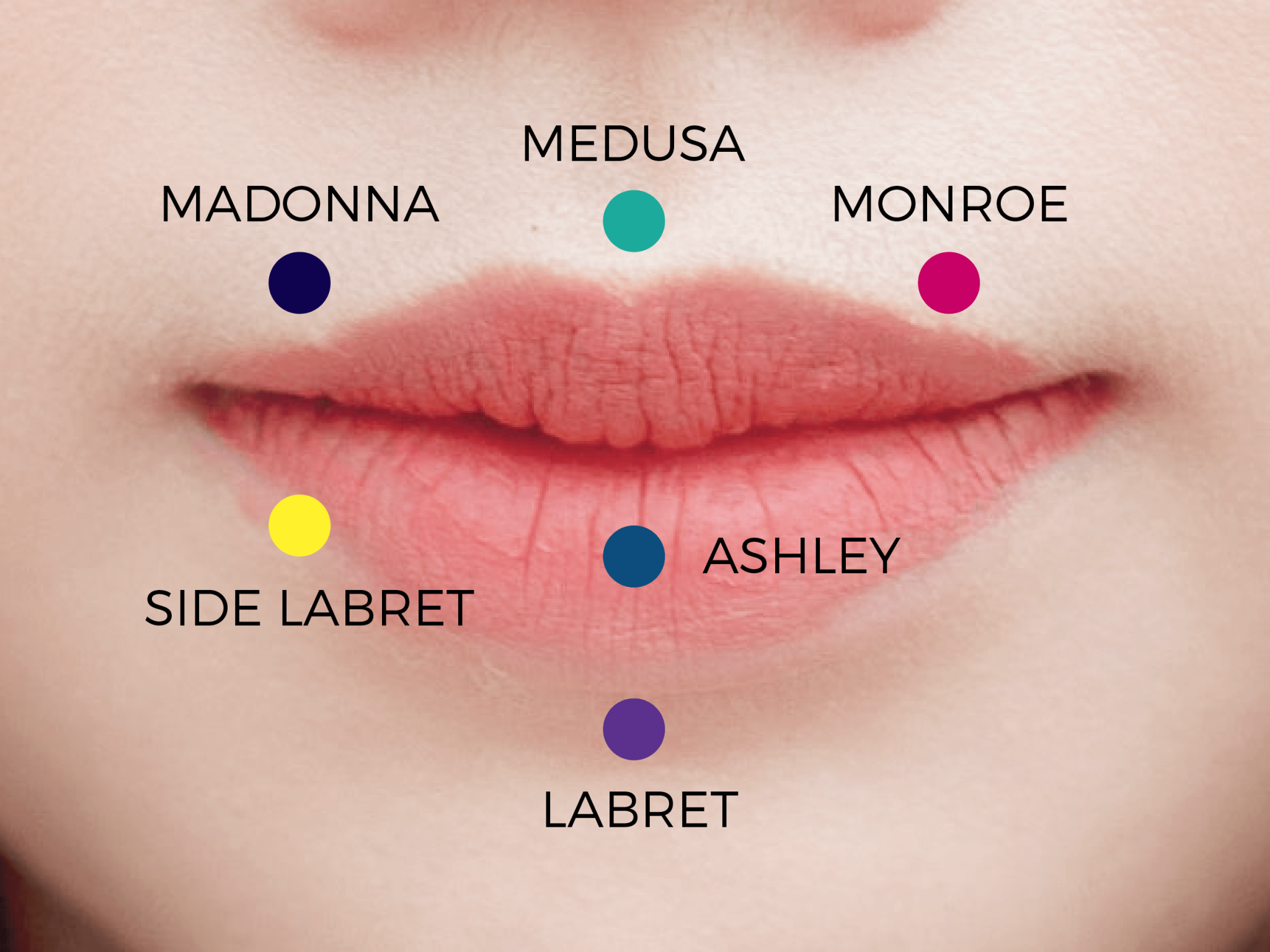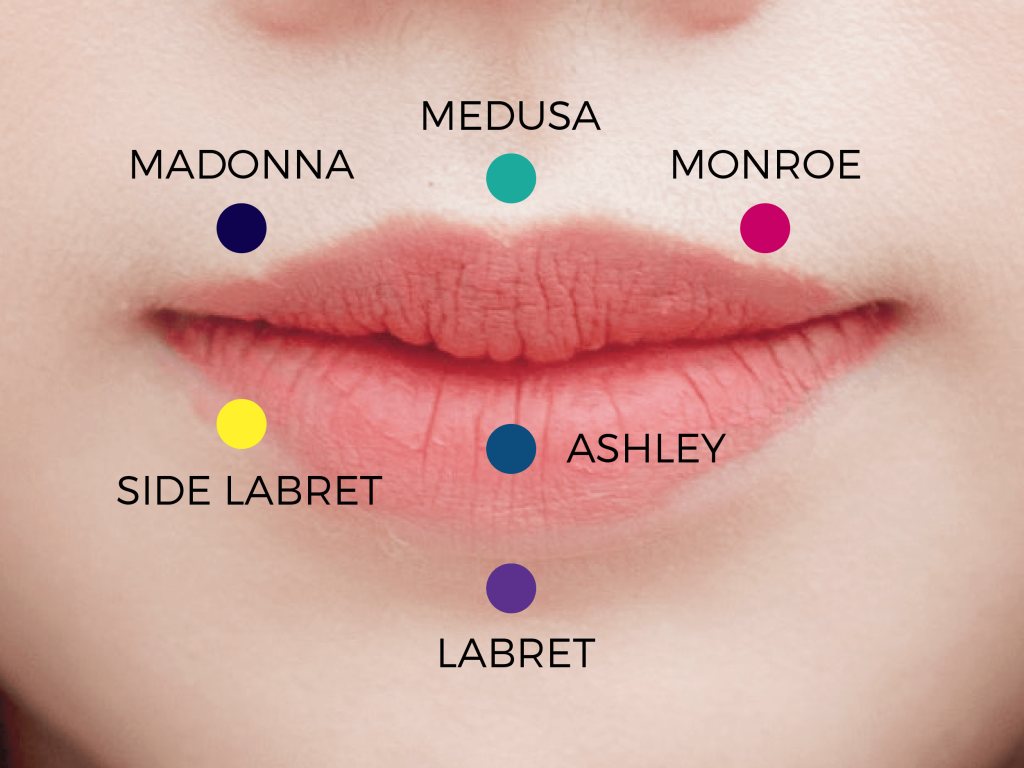 Monroe Piercing
It's a piercing that ranges from 14 G to 18 G and is performed on the upper lip on the right side. You have to keep in mind that this type of piercing takes between a minimum of 6 weeks and a maximum of 3 months or more, always depending on the healing process and whether there are infections.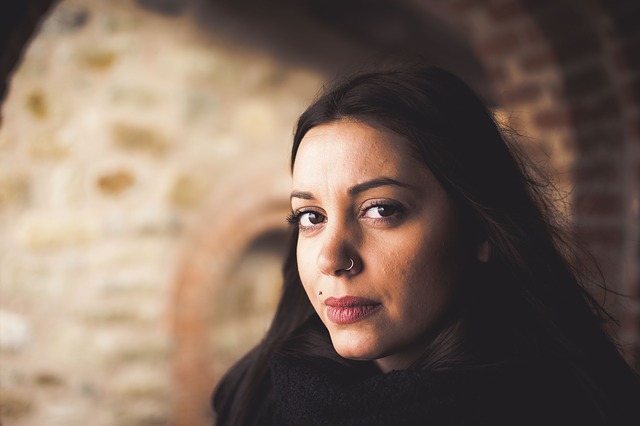 Side Labret Piercing
It's an off-center piercing of the upper or lower lip. Mostly it's done with a needle between 15 G and 16 G. You probably think that it's not very common, but the truth is that it's very popular!    
Madonna Piercing
Do you know the mark on Madonna's lip? Well, this piercing wants to represent this mark! The piercing is located like the Monroe but on the left side, and as with Monroe, the piercings are from 14G to 18G. These piercings heal between 6 and 12 weeks, always depending on the healing process.
Medusa Piercing
These piercings are specifically in the center of the upper lip. They are made with 16G needles or slightly larger ones. The most popular accessories for medusa piercings are CBRs or labret studs.
The healing time is 6 to 12 weeks.
Labret Piercing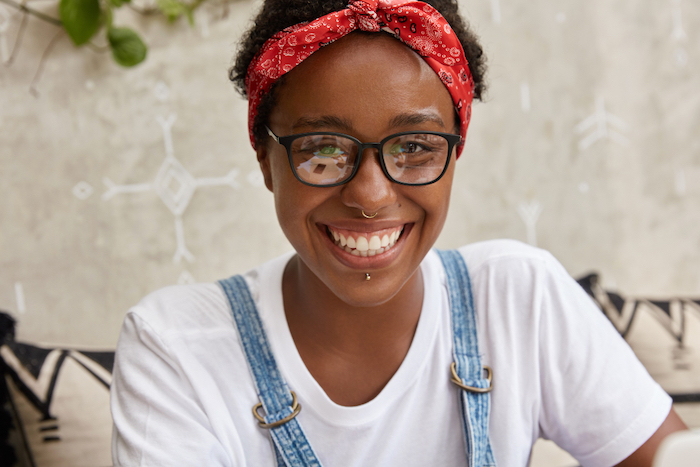 This piercing is located in the center but just above the chin and below the lower lip. As for the accessories, you can use the bolt, the CBR, or also seamless rings or circular bars.
In this case, a gauge between 14 G and 18 G is used and the curing time is between 3 to 6 weeks. But … take care of your piercing well!
Vertical Labret Piercing
This vertical piercing, as its name says, is a piercing that is done vertically: one side comes out through the piercing area of ​​the labret and the other through the center of the lip.
CBR or a bent barbell is the most common for this type of piercing, with a perforation between 14G and 18G. However, larger gauges can also be used if you desire them!
Healing is longer, between 8 and 10 weeks!
Piercing Ashley
It's like the vertical piercing but the sides are inverted, this means that the hole that makes the exit function is placed inside the mouth. The healing process of this piercing is similar to the vertical labret, between 8 to 10 weeks.
In addition, you can also use larger gauges than 18 G if you wish!
Double Piercings
Snakebite piercings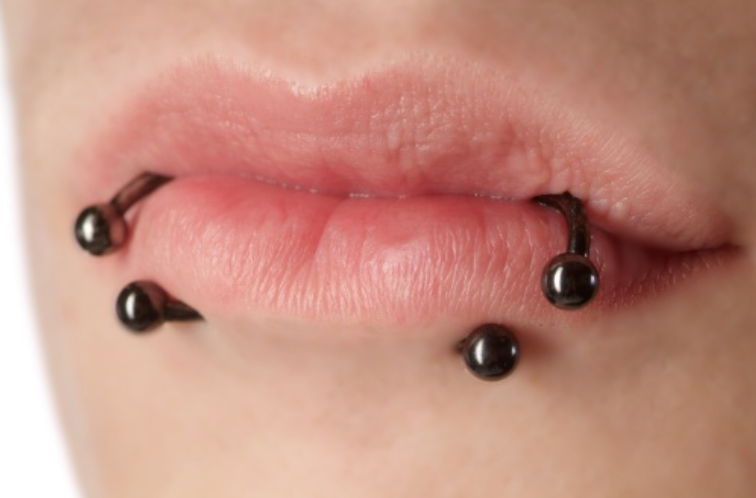 As its name says, this piercing represents the marks of the fangs. They are two symmetrical piercings that are under the lower lip, staying right in the center of the line that separates the two lips: lower and upper.
Therefore, two labret piercings are each placed on one side of the mouth. Seamless rings, hoops, circular bars, CBR rings, and labret studs are commonly used as accessories.
This piercing, if you do it correctly, can heal in 1 to 3 months!
Angel Bite Piercing
It's quite similar to the snake bite, it's done on each side but above the upper lip. In this case, the piercing is from 14G to 18G, you can wear a nice stone or you can opt for hoops!
The healing time ranges from 4 to 12 weeks.
Dolphin Bite Piercings
These two piercings are centered on the lower lip, they are very much the same as snake bites, only that they are much closer together!
In this case, you can use jewelry of 14 g, 16 G, and even 18 G! The healing can be done between 1 and 3 months, but remember, this would happen as long as you do the healing process correctly!
Spider-bite Piercing
The only difference with the dolphin bite piercing is that the piercings are located on one side or the other, not in the center. If you want to look super handsome with this piercing, we recommend using simple labret studs or small CBR!
This piercing heals in 4 to 3 weeks completely.
Cyber Bite Piercing
These are two piercings, one above the upper lip and another below the bottom side. You can use either 18G or 14G labret and decorate them with gems.
Always depending on how you cure the piercing, it takes a little longer than the others, between 6 weeks to 3 months.
Quadruple Piercings
Shark Bite Piercings
These are 4 cybernetic piercings made on both sides of the face instead of just one. Healing is more complicated because there are more perforations, but it takes between 8 and 12 weeks.
Canine Bite Piercing
There are four perforations made, two at the top on both sides and two at the bottom on both sides. It's an aesthetic that is not seen much, but if you dare, it would be great!
It also takes between 8 and 12 weeks but you have to bear in mind that the healing process is more complicated!
Which of them is your favorite? They are all awesome!