PABLO NERUDA'S HOUSE: WHAT YOU SHOULD KNOW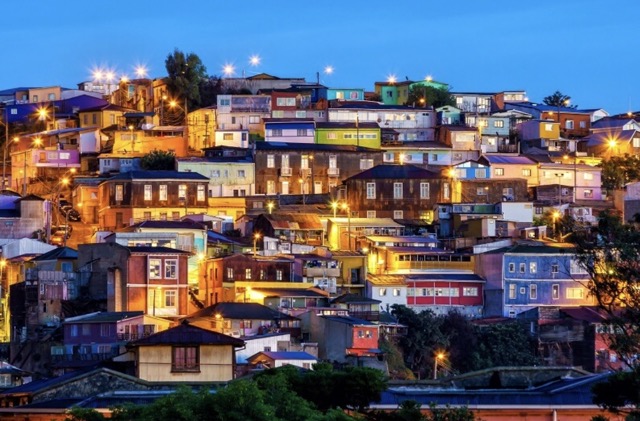 In a country as long and narrow as Chile we find a variety of places to visit from north to south, and each one of them has a very important tradition to offer and to make the most of. But not only do you find beautiful landscapes that will leave you with your mouth open, but also museums that you should put on your must-see list.
One of these places full of history that finally make up what Chile is today, is the Casa Museo la Sebastiana Pablo Neruda, located in Valparaiso. And today we want to tell you about this place, which was so special for the poet and politician, and where he was surely inspired to write some of his most representative poems.
La Sebastiana: The museum of Pablo Neruda
La Sebastiana Museum of Pablo Neruda is one of the properties that belonged to the poet and that comes to represent the taste he had for finding unique spaces in which to find neighbors, hopefully invisible. Remember that Neruda also has La Chascona in Santiago and his house in Isla Negra.
He was looking for each of them to allow him to live and write in peace, besides having some special conditions to be to his complete liking, such as the view.
Itself, this museum is located in Valparaiso, and what stands out most about the house is the beautiful view it has, which allows you to see all of Valparaiso with your eyes.
La Sebastiana is currently a museum operated by the Pablo Neruda Foundation. Here you can enjoy the variety of collections that were of the poet.
We are already clear that to know the Casa Museo la Sebastiana Pablo Neruda you have to travel from Santiago to the coast, specifically to Valparaiso, to Cerro Bellavista to learn a little more about the life of the Chilean poet Pablo Neruda, who has left Chile with international fame.
Likewise, it's clear to you that it's managed by the foundation named after the artist himself and that this was one of Neruda's three properties.
But if there is something that makes it stand out from the other houses that are also museums, it's its architecture and design, adding to this is that from this point of the hill, you can see the entire bay of the port.
History of the Pablo Neruda's Sebastiana Museum
To learn more about Pablo Neruda's Sebastiana Museum, it's important to delve into its history.
Itself, the history of "La Sebastiana" dates back to some years before 1959, when the designer Sebastian Collado began the construction of the house to spend the last years of his life. The unfortunate part of this story is that Sebastian passed away before the house was ready, so only the rough construction was underway.
When he passed away, Collado's family decided to sell the house to Pablo Neruda.
To finish the construction, and ultimately for the artist to finish it to his liking, he requested the help of Francisco Velasco and María Martner. Once the construction was finished, it was inaugurated on September 18, 1961.
This date coincides with the celebration of Chile's independence.
Architecture and decoration of La Sebastiana
All the houses of Pablo Neruda have very characteristic features of his personality, so it's key to talk about the architecture and decoration of Sebastiana Valparaiso.
We have already told you that it's located in Cerro Bellavista in Valparaiso. What we haven't told you, is that it has nothing more and nothing less than four floors. The facade will immediately catch your attention, as it's characterized by a variety of shapes, colors, and heights, all designed by the poet himself.
On the staircase of the second floor, you can find a beautiful mural of Patagonia, in which artists very close to Neruda participated.
As you continue your tour you will find various objects from Neruda's collection, including a portrait of Lord Cochrane, old maps, and collections of plates, among others.
But if we have to talk about the biggest attraction of the house museum La Sebastiana, it's the viewpoint that is located in a loft above the fourth floor, from which you can enjoy a wonderful view of the bay and the hills of the port.
If you wonder why La Sebastiana was so important for Pablo Neruda, what happens is that in this house there isn't only an important part of the artist's collections, here the poet used to spend the New Year. He even spent the last year of his life here.
After Neruda's death in 1973, the house was abandoned for the whole period of the dictatorship and only in 1991, it was restored. It opened its doors to the public in 1992 as La Sebastiana Pablo Neruda House Museum administered by the foundation.
An important fact you should know is that in 2012 it was declared a National Monument of Chile.
We hope you don't think so much, and if you are organizing a visit to Valparaiso be sure to stop by the Sebastiana museum of Pablo Neruda!