BLACK FOREST GERMANY: THE BEST THINGS TO DO!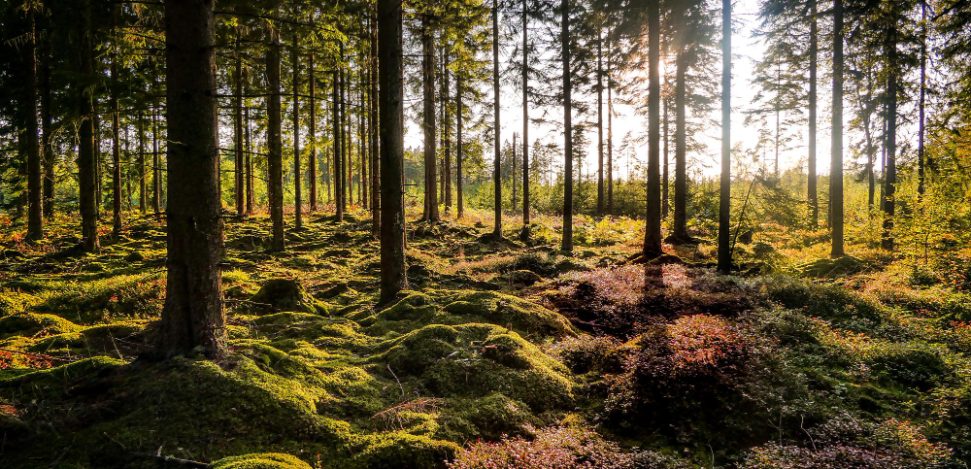 The Black Forest region in southwest Germany is renowned as the enchanting backdrop for some of the most famous fairy tales penned by the Brothers Grimm, such as Sleeping Beauty, Rapunzel, and Hansel and Gretel.
It's easy to see why the forest feels so mystical and magical at first sight. With its vast expanse of woodland, the region offers an abundance of delights for visitors to explore. 
Much more than simply being associated with cuckoo clocks, spa towns, and the famous cake that shares its name, the Black Forest beckons visitors to take a break from the hustle and bustle of daily life and to immerse themselves in the great outdoors. Discover all the exciting activities that Germany's Black Forest National Park has to offer!
BLACK FOREST GERMANY
Bakeries
It's hard to resist the temptation of a genuine German bakery, and the Black Forest region is no exception. With its worldwide popularity, it's not surprising that the home of the delectable Black Forest cake has an abundance of fantastic pastry shops. 
For those who haven't tried it yet, the dessert is a multilayered chocolate cake that is infused with cherry alcohol – a must-try for any foodie. Almost every bakery in the Black Forest offers this German delicacy, but for the best experience, head to Cafe Schwarzwaldmaidle in Feldberg or Schopflins Backhaus in Freiburg im Breisgau.
Triberg Waterfalls
Triberg, a charming small town, is a must-visit for anyone exploring the Black Forest region. While there are many attractions worth checking out, such as the Erste weltgrößte Kuckucksuhr giant cuckoo clock and Schwarzwaldmuseum of Black Forest culture, the main draw is undoubtedly the Triberg Falls. 
These falls are the highest in Germany and offer excellent photo opportunities from various vantage points along the nearby pathway. However, don't just stop there; continue on the trail for a scenic hike into the mountains!
Titisee-Neustadt
Titisee-Neustadt, although small, is a highly sought-after destination for tourists due to its relaxed Seestraße promenade and easily accessible hiking trails. 
A tranquil experience can be had by rowing to the center of Titisee's glacial lake for a little fishing or some moments of peace. To get an all-encompassing view of the lake, take the 90-minute path that loops around the water or hike to the summit of Hochfirst Mountain for a panoramic view from above. If you feel there is too much water around, grab a bike and tackle over 8,000 km of mountain trails before being lured back by the stunning lake..
Baden-Baden Thermal Baths
Baden-Baden has been renowned for its thermal baths for more than 2,000 years. Since the Romans first built the hot springs, people have flocked to the town for relaxation and rejuvenation. 
Visitors can enjoy two thermal bathhouses in Baden-Baden: Caracalla Spa, which offers luxurious amenities such as a rock grotto, a current channel, and a grass area for sunbathing; and Friedrichsbad, a Roman-Irish bathing temple that has a 17-station circuit designed to invigorate the body, mind, and spirit. 
Don't forget to check out the preserved ruins to see how the Romans enjoyed their spa sessions.
Schwarzwald Hochstrasse
Take a break without sacrificing the breathtaking views by driving along the Schwarzwald Hochstrasse, known as the Black Forest High Road. This 60 km (37 mi) road is open to cars, bicycles, and hikers alike, so you'll be sharing the stunning scenery with other visitors. With plenty of opportunities for pictures, you won't want to miss a single vista. Don't try to rush through all 60 km like a marathon; take your time and make generous stops in the charming towns and nature trails along the way.
Schauinsland
To enjoy one of the best views of the Black Forest, you can take a two-way cable car or drive up the roadway to the summit of Schauinsland Mountain. From here, you can enjoy stunning vistas of the Swiss Alps, Rhine Valley, and Voges Mountains. While the cable car or car ride is convenient, a long hike is a more rewarding way to fully appreciate the breathtaking scenery.
Feldberg
The Black Forest's highest mountain, Feldberg, is a haven for adventure enthusiasts. With options ranging from hiking and mountaineering to climbing, visitors can choose the activity that best suits their interests. For those seeking a more leisurely experience, a ski lift or cable car ride offers stunning views of the mountain. Winter sports such as skiing and snowboarding are also popular activities on Feldberg.
Hell's Valley
The road to Hollental was once known for its dangerous conditions, but today it's much safer and offers a smooth ride for visitors to enjoy the scenic Valley of Hell. A spacious highway and railway provide easy and secure transportation options for sightseeing.
Hornisgrinde
To truly conquer the Black Forest, adventurers must tackle Hornisgrinde. Although not the most difficult hike in Germany, the sheep-lined mountain slopes are simply too picturesque to resist. As the largest mountain in the Black Forest, Hornisgrinde's observation deck provides a unique vista for every season, with its sunsets being particularly spectacular and unmissable.
Baumwipfelpfad Schwarzwald
For a unique experience in the Black Forest, head to Baumwipfelpfad Schwarzwald in Bad Wildbad. The 1,250-meter (4,101-foot) walkway takes visitors on a stroll among the trees, offering stunning views and a peaceful atmosphere. 
Although the walkway reaches up to 20 meters (66 feet) high, it has a mild grade that makes it easily accessible for strollers and wheelchairs. For an even more breathtaking view, visitors can ride the Sommerbergbahn funicular railway or climb the spiraling observation tower. 
With activities like the Adventure Forest playground and educational stations throughout the park, Baumwipfelpfad Schwarzwald is an excellent family-friendly way to experience the beauty of the Black Forest without venturing too far.
Rosengarten auf dem Beutig
Pause and enjoy the beauty of the roses at Baden-Baden's Rosengarten auf dem Beutig. This charming rose garden showcases the romantic flower in a myriad of colors. 
If you happen to miss the roses in full bloom, you can still appreciate the other delicate flowers that adorn the garden. A visit to Rosengarten auf dem Beutig, which is only a short 20-minute walk from Baden-Baden's center, can quickly transform into an intimate picnic for a couple!