WHAT ARE APPLE AIR TAGS? THE LATEST SMART DEVICE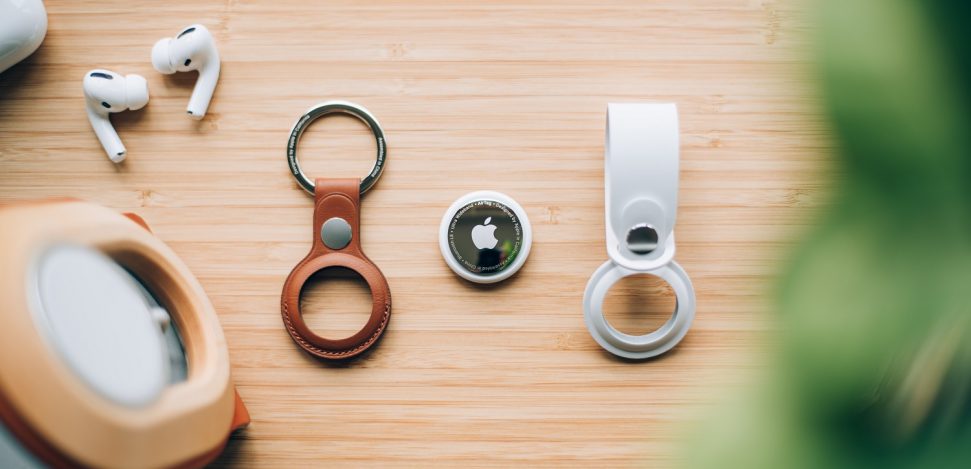 As you already know, we also like to talk about technology! That's why today we want to talk about Apple AirTags! Surely you don't know what it is, but we will explain it to you!
What is an AirTag?
An AirTag is a small, puck-shaped tracker that is very useful to locate misplaced or stolen items with "Find my app". It works similarly to the Tile tag with which you can clip one of the small devices, for example onto keys or a bag.
It uses ultra-wideband technology and takes advantage of Apple's existing network of devices, which helps users to locate missing items.
The AirTag is a stainless steel disc with the Apple logo on one side, the other size can be personalized. It is also water and dust resistant with a removable cover designed to make it easy to change the battery.
AirTags Release Date
AirTags became available on April 23 of this year and officially launched on April 30.
How much do AirTags cost?
You can have an AirTag for $ 29 or 4 for a total of $ 99. In addition, you can record whatever you want on it for free. And if you're wondering about the accessories that come with it, they're sold separately.
There is also a collection made jointly with Hermès, which presents keyrings and different options:
AirTag Hermès key ring starting at $349
AirTag Hermès bag charm starting at $299
AirTag Hermès luggage charm starting at $449
How does the AirTag work?
It works the same as pairing AirPods, it will appear in the new items tab of the "Find My app". Also, you can name your items and it has Siri-support, so your iOS assistant can help you locate the lost item.
With the "Find My app", you will get information about how many feet away your AirTag is and in what direction. Precision Finding also has a voice-over option to help low-vision or blind users!
Maybe you are wondering what happens if you are out of Bluetooth range, so you can put your AirTag into Lost mode and get a notification when it's within range of the app. Also, it's important to know that if you lost your AirTag and someone else found it, this person can use an iPhone to view your contact number!
AirTags battery
The AirTag battery is a replaceable CR2032, the user can easily remove it for easy change.
AirTag ownership limits
With each Apple ID, you can have a maximum of 16 different AirTags, and that means you can track 16 things at the same time.
Traveling with AirTags
One thing you should know is that some services on your AirTag will not work while you're traveling, since there are some limitations. For example, in Russia, Indonesia and Argentina, you won't be able to use Precision Finding.
Which devices work with AirTags?
This precision finding is compatible with:
iPhone 11
iPhone 11 Pro and
iPhone 11 Pro Max
iPhone 12 and iPhone 12 mini
iPhone 12 Pro and
iPhone 12 Pro Max
iPhone 13 and iPhone 13 pro-Max
Can AirTags be used to track me?
The main concern about AirTags is if it can be used to track people. Yes, they are small, but it means they can easily slip into someone's bag.
To fix this, the app "Find My App" will alert you on your phone if it detects an AirTag not attached to your Apple ID and if it is separated from its owner and it's with you. With this, you would have the option to disable that AirTag. One thing it's important to know is that your phone needs to be running iOS 14.5 or more.
You have to know that the AirTag is designed to discourage unwanted tracking. Your iPhone will know when a person wants to infiltrate your stuff, and it will send you an alert. After a while, if you haven't found it, the AirTag will start beeping so you know where it is.
Are AirTags compatible with android devices?
Android users cannot register an AirTag with their device, but the NFC functionality in Android phones allows them to connect to lost AirTags and display any Lost Mode messages so they can return it.