WHAT IS A PARAMOTOR: DO YOU NEED A LICENSE?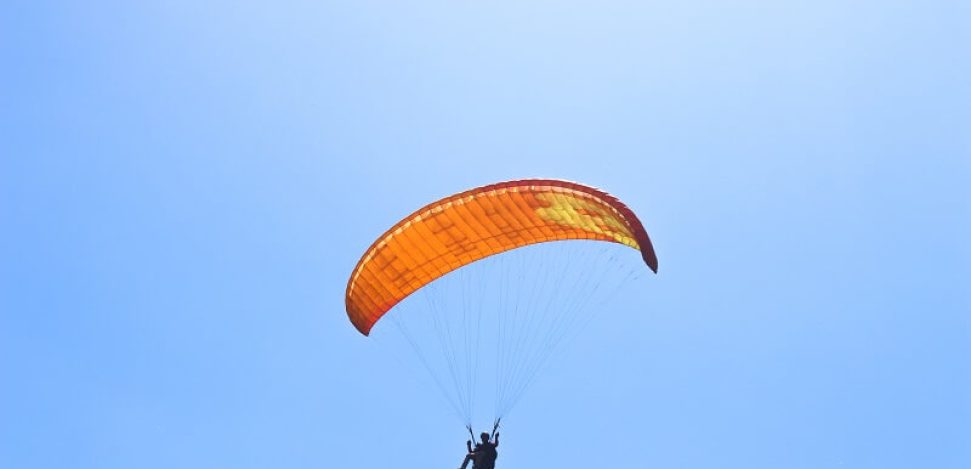 The popularity of paramotoring is steadily increasing, with more and more individuals discovering that acquiring the skill isn't excessively time-consuming.
Moreover, the regulations and legislation surrounding paramotoring are relatively adaptable, contributing to its accessibility and appeal for a broader audience However, it's crucial to familiarize yourself with the legal aspects of powered paragliding before embarking on your adventure. Let's start!
Do you need a license?
Paramotoring, in the United States, doesn't require a license to fly. The certification process for this form of aviation is relatively relaxed compared to other aerial activities such as hot air balloon piloting, which necessitate extensive training and study for obtaining a pilot's license.
While there is no need to become a certified pilot for paramotoring, it's crucial to receive adequate training. Across the country, numerous schools offer instruction on proper handling and understanding of powered paragliding before embarking on your initial flight. Being well-prepared and knowledgeable about the activity significantly reduces the risk of injury.
For further information on paramotoring and its regulations, it's worth noting that a paraglide falls under the category of ultralight aircraft. The FAA (Federal Aviation Administration) has distinct regulations that apply depending on the type of aircraft being used.
Where can you launch a paramotor?
When it comes to finding a suitable location for launching and landing a powered paragliding, the rules are generally straightforward to comply with.
Ideally, you should look for a spacious and open area. No stringent regulations are dictating specific locations for paramotor activities. Many parks and recreation areas permit the launch and landing of paramotors.
The primary concern is to ensure that you maintain a safe distance from other individuals when launching and landing. While it isn't an inherently dangerous sport, it's crucial to operate the paramotor correctly to minimize the risk of injury.
How old do you need to be?
There is no specific age requirement for paramotoring, but typically, schools begin proper training around the ages of fifteen or sixteen. However, it's important to meet certain criteria such as having the appropriate weight and possessing the mental capacity to learn how to operate the paramotor safely.
It isn't uncommon for younger teenagers to spend several years learning and practicing the proper techniques before undertaking solo flights. This gradual approach allows them to develop the necessary skills and experience before venturing out on their own.
Can you fly at night?
Flying-powered paragliding at night is generally not permitted. Although some paraglide may have lights attached to assist with visibility during dawn or dusk flights, these lights aren't intended for nighttime use.
The Federal Aviation Administration (FAA) imposes strict regulations regarding nighttime air sports and activities. Nighttime flying in powered paragliding is typically prohibited due to safety concerns for both participants and bystanders.
When attending a training school, one of the first lessons you'll receive is likely about the restriction on nighttime flights.
Additionally, it's crucial to consider good weather conditions for this sport. Factors like wind and rain can significantly impact the outcome of your flight, and it may not be advisable to fly in unfavorable weather conditions.
While it can be a safe activity, it's essential to adhere to proper safety precautions and guidelines.
8000 METER PEAKS: THE WORLD'S HIGHEST MOUNTAINS TO CLIMB
How fast does a paramotor go?
One of the main factors contributing to the relative safety of paramotoring is its relatively low speed.
Once you become familiar with flying a paramotor and execute a proper launch and takeoff, you can expect to travel at an average speed of around 30 miles per hour. While faster than running, this speed is comparable to that of a slow-moving car.
Although the sensation of speed may feel amplified when soaring through the sky, paramotoring speeds are not as fast as those experienced in activities like skydiving or parachuting.
It's important to note that wind conditions can have a significant impact on a paramotor's speed. Flying in windy conditions may result in variations in speed, with faster or potentially slower speeds depending on the prevailing winds.
On average, paramotors cover a distance of about ten miles per flight. However, skilled paramotor pilots can travel much longer distances, stopping and refueling along the way.
As paramotoring gains popularity, you may come across these experienced pilots who embark on extended journeys and make refueling stops during their trips.
Will you try it?