WHAT IS GASLIGHTING? LEARN ALL THE SIGNS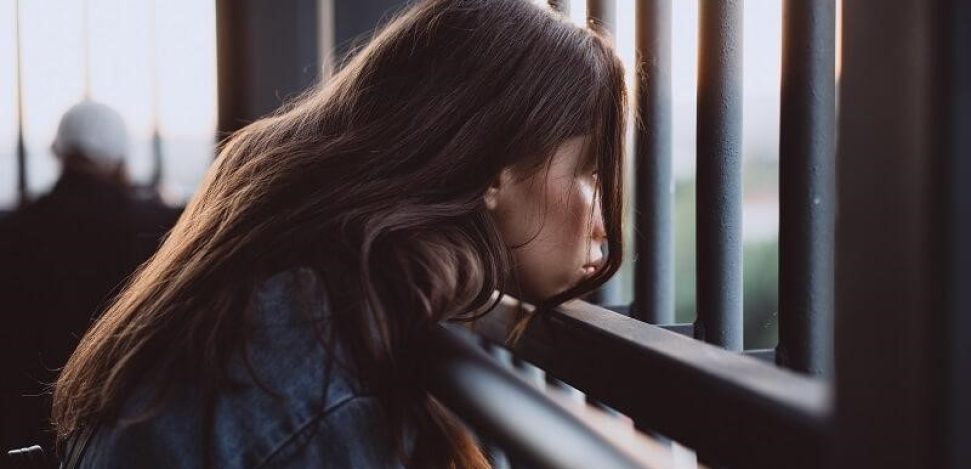 With Gaslighting behavior, we have to deal with a new monster among relationships. It comes in the form of individuals who, out of their insecurity, distance their partners from their friends and family. Or manipulate their reality, making them co-dependent.
Moreover, this manipulation and abusive relationship is reinforced over time. The more the other person is made to doubt their judgment, viewpoint, and memories, the more doubts will arise, and the less confidence they will have in themselves. This places the manipulator in a position of immersive power and control.
In these cases, the victim's voice is always questioned, silenced, and left with no choice but to adapt to this imposed new reality, experiencing a lot of anguish or pain.
Gaslighting tends to occur in co-dependent relationships. Where the person using this abuse systematically reduces the other to a potential object of manipulation, consistently rejecting them.
It's not enough for it to happen once. It's a constant repetition of scenes where a person begins to doubt themselves at the request of another. At Roll and Feel, we want to help you identify the signs of gaslighting so that you don't fall into the trap of this psychological abuse.
What is Gaslighting?
First and foremost, it's important to identify the meaning of the term. Gaslighting is a form of psychological and emotional abuse that seeks to confuse the victim using information. This manipulation aims to make them doubt their perception of things, thoughts, or actions, and even question their sanity.
The term comes from the classic Hollywood 1944 film Gaslight, played by Charles Boyer and Ingrid Bergman. In it, a man manipulates his wife into believing she's crazy to steal her hidden fortune. During the movie, he hides objects like paintings and jewelry, making her believe he is responsible, even though she doesn't remember. He also dims the gaslight (there is no electricity) and makes her believe the fire is burning as intensely as before.
In fact, in 2018, the Oxford dictionaries named Gaslighting one of the most popular words of the year. It went viral after an article claimed that then-US President Donald Trump could win the presidential elections.
Gaslighting: Main Characteristics
It is crucial for someone experiencing gaslighting to recognize each of the indicators present in their relationship.
According to specialists, gaslighting include:
Mistreatment is often camouflaged and very subtle, occurring only in private, not exposing the victim to their surroundings.
The person experiencing gaslighting blames themselves, degrades themselves, or convinces themselves of being the cause of the problem.
The victim invalidates or belittles the other's emotions by verbal aggression.
If someone in the environment notices this situation and tries to defend the victim of gaslighting, the victim defends the actions of the aggressor.
Constantly cast doubt on the statements or actions of the victim.
Manipulative people occasionally apologize but without conviction.
It may show in romantic relationships or friendships.
Regarding whether these attitudes can be reversed and a person can change their ways, specialists revealed that it is not impossible. This involves a therapeutic process where the person can explore their ways of connecting. They have to learn to put the other in a position of equality rather than inferiority.
Gaslighting and Its Signs: Learn to Identify Them
You constantly question and doubt yourself: the victim loses confidence in their ability to make decisions, among other things.
You feel that you exaggerate everything, that you are sensitive, that you give too much importance to what the other person does, becoming a cause for suspicion.
You defend and excuse your partner in front of family and friends.
You apologize all the time because your partner makes the responsibility negatively fall back on you.
You doubt yourself and your abilities because you have a person questioning your judgment and thinking negatively.
Gaslighting Effect: Consequences of Manipulation
This mode of manipulation has very negative and profound consequences on the victim because it raises doubts about their reasoning ability, causing them to lose confidence in themselves, and their judgment, and constantly seek validation from other people, including the manipulator, who makes them believe they made mistakes.
Gaslighting: How to Get Out? Tips to Stop It
Here are a series of recommendations to confront this abuse in the best way and safeguard mental health:
Avoid seeking approval.
Trust your intuition.
Recognize the power of your emotions.
Set personal boundaries.
Be especially careful with personal boundaries.
Now that you know the signs and effects of gaslighting, we hope they help you or that you can help someone who is going through it.