WHAT IS POLYAMOROUS? RULES AND TYPES OF RELATIONSHIPS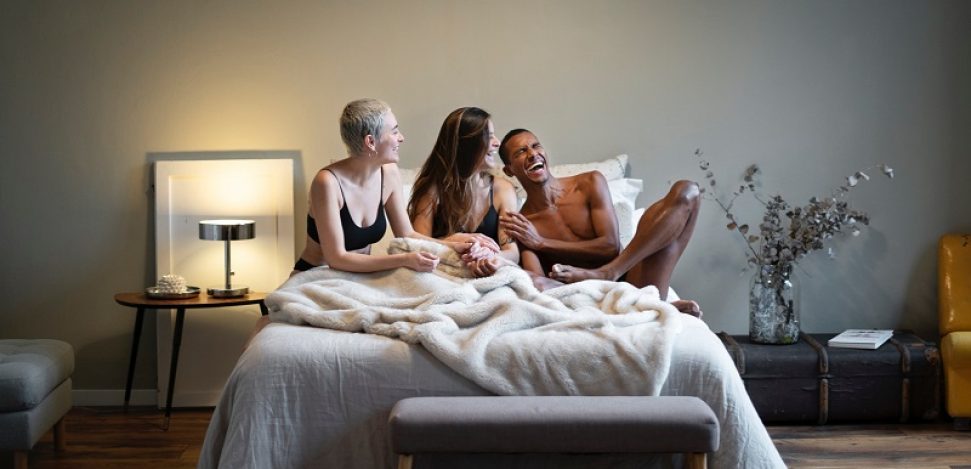 A little while ago we talked about bisexuality, today we want to talk about a type of relationship that is happening a lot in society: polyamory. Surely you know what it is and you know of a relationship that has this label, let's see how these relationships work! Would you have one? Find out! 😉
What exactly is polyamory?
Polyamory is about loving several people at the same time, in a consensual, conscious, and ethical way. Advocates of polyamory believe that love doesn't have to be restricted, because if you love someone you want the best for that person and that includes being able to expand their love and love life. The only condition is love between people and acceptance of the relationship by all of them.
The word comes from polyamory, which in turn comes from Greek and Latin: it literally means "many loves". The word was coined in the early 1990s when polyamory began to develop as a global social movement. It can also be called polyamory. People who practice it are polyamorous, polyamorous, polyamorists, or simply "poly".
Is polyamory the same as polygamy?
No, it isn't the same! Polygamy is when a person is married to more than one partner, which is illegal in most countries. Polyamory, on the other hand, doesn't put the emphasis on marriage, and the possibility of having multiple secondary partners or lovers isn't limited to one gender or one person within the relationship.
Is polyamory what swingers do?
No, polyamory isn't the same as swinging or open relationships. In these cases, there is a main partner who has a romantic relationship and is allowed to have sexual contact with other people, but not to establish another relationship of the same type. Polyamory, on the other hand, is about loving several people, not just having sex with them, and doesn't presuppose that there has to be a primary partner and that the others are secondary, although it doesn't exclude this either, each relationship has his own rules!
Polyamorous Relationship Structures
There is no typical structure of polyamorous relationships. Someone may have two steady lovers who aren't with anyone else, or three lovers who in turn have multiple partners or two lovers as a primary relationship and another as a secondary relationship, or be bisexual and have lovers of two genders or be in a threesome in which everyone is everyone's lover and at the same time have sporadic relationships. Whatever the structure, the important thing is that it works and that it's agreed upon by all parties involved with sincerity and respect.
Yes, it sounds complicated. People who decide to practice polyamory are usually not looking for simplicity, but for a fuller life, and poly relationships require a lot of awareness, honesty, and communication to make them work.
What are the rules in a polyamorous relationship?
In romantic relationships, there are usually rules and agreements that define what people expect from the relationship and what behaviors are acceptable. These rules vary widely, as not two polyamorous relationships are the same. People in intimate relationships are free to agree on their terms and establish their ground rules. It's generally recommended that these rules be flexible so that they can be revised as the relationship evolves.
How do polyamorous people cope with jealousy?
People who hear about polyamory for the first time often wonder how they manage not to be jealous. In reality, many polyamorous people experience jealousy to a greater or lesser extent. Jealousy is something you have to work on first with yourself and then within the relationship, examining that feeling, talking about it, and trying to learn.
If you are in a monogamous relationship and your partner has some kind of sexual or emotional relationship with a third person, you'll usually experience it as a betrayal, as this is a violation of the rules of the relationship and usually also implies that you have been lied to for some time, with the consequent loss of trust.
In principle, this problem doesn't exist in polyamorous relationships, unless it has been agreed to have a closed or polyfidelity relationship (which is not the most common). Even so, poly people, just like monogamous people, also have fears and insecurities and want to feel loved, recognized, and special.
If you are jealous in a poly relationship, it may help, apart from talking about it, to get to know and spend time with the person who is with your lover, to redefine certain agreements, and so on. Remember, each person and each relationship is unique! 😉